BenzWorld Member
Date registered: Jul 2008
Posts: 119
Mentioned: 0 Post(s)
Quoted: 2 Post(s)
(Thread Starter)
FS: Penta Style staggered 16" Wheels
---
For Sale are a set of 4 Staggered very very rare Penta/AMG Style wheels.
The actual make of the 4 wheels is Maristar, this was a company that produced very very few sets back in the 80's as demand was so high for the original AMG version, they didn't sell many as the were priced considerably higher then the Penta's as they were also made in Great Britain (stamped on the rear of the wheel) but marginally cheaper then the original AMG's. I deal in about 20/30 sets of Penta and AMG wheels a year and this the first set of Maristar's i have come across. First impressions are the Maristar wheel is of a much better quality and finish then the Penta which was mass produced using cheaper metal and QS to lower the price, but these are as good as the original ATS/AMG.
These wheels have never been refurbished in all their time and have minor kerb rash and laquer peel, but the quality of wheel is excellent.
2 x 8x16 ET11
2 x 9x16 ET14
5x112 5 stud
All 4 wheels have tires, but all look quite shitty so wont go on about them.
The value of these wheels vary enormously, but if you can find a staggered set then good luck, but mark my words in all the 30 sets i get a year i only ever find 2/3 at most that are a staggered set up.
I have seen prices for staggered sets fetch upto $900 in the USA and easily surpass 700 euros in Germany and thats for Penta's not the original AMG's.
Once refurbed these wheels will look stunning and will transform any old Merc,
if you have any questions then please e-mail (fullhouse1@sky.com or call me on UK +44 7767 66 55 44
I prefer local pick up, but if its a problem then you are more than welcome to arrange a courier your end and i will bubble wrap the wheels for you once your funds have cleared
Price is £475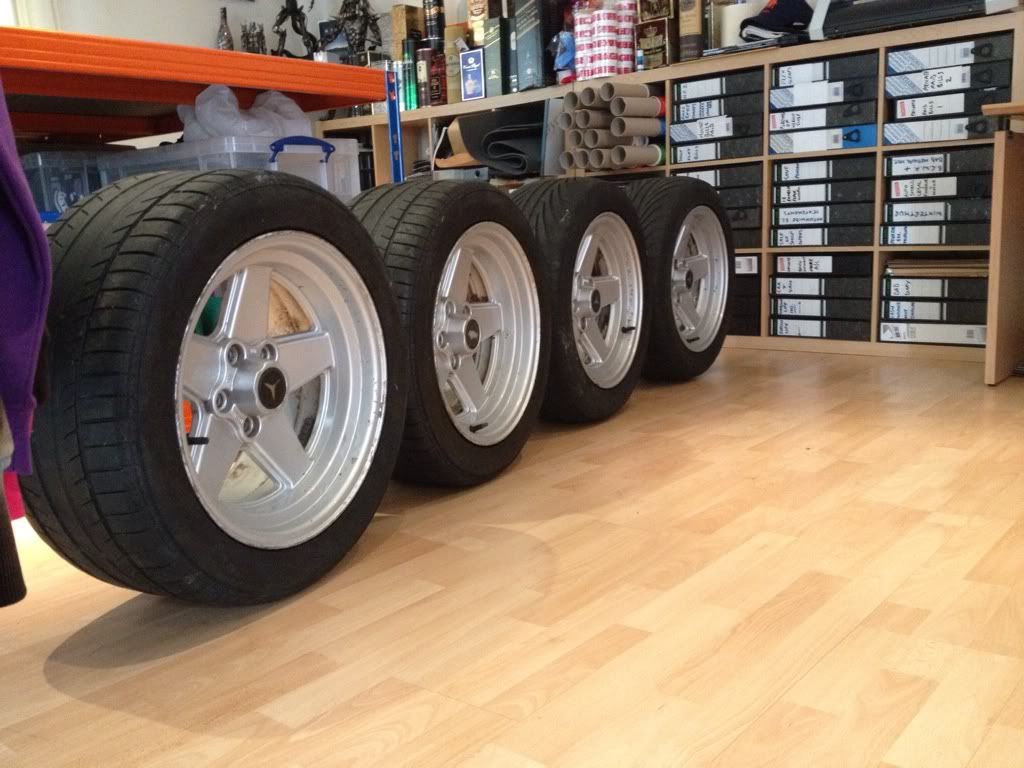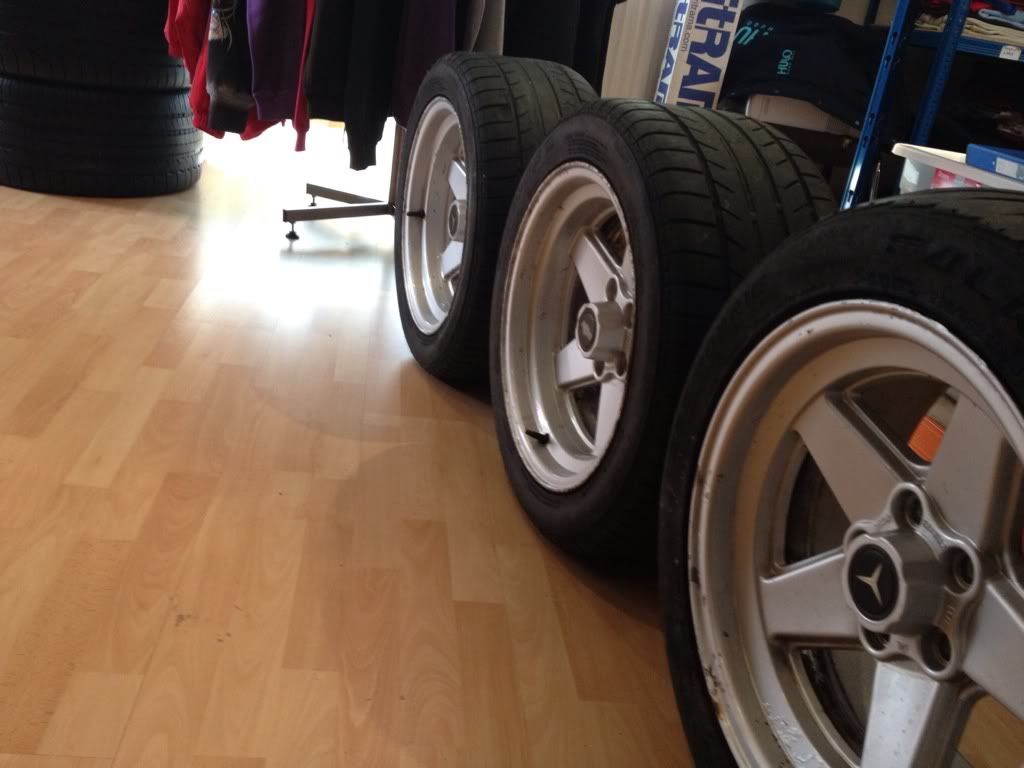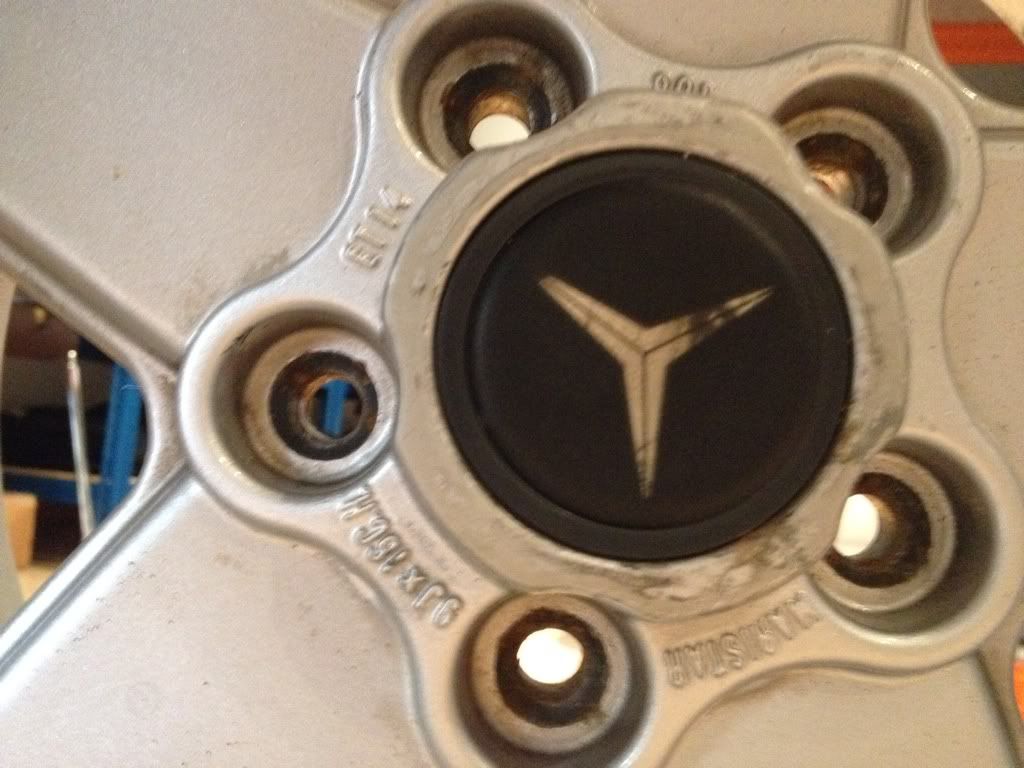 BenzWorld Member
Date registered: Mar 2012
Vehicle: 96 S420 / 07 Ford Five Hundred
Location: Punta Gorda, FL
Posts: 50
Mentioned: 0 Post(s)
Quoted: 0 Post(s)
Why can't you be in the US?
---
'96 S420 - 129k | '73 450SEL - 102k SOLD
BenzWorld Member
Date registered: Jul 2008
Posts: 119
Mentioned: 0 Post(s)
Quoted: 2 Post(s)
(Thread Starter)
Quote:
Why can't you be in the US?
I have sent several sets to the US and single wheels in the past, i think the last guy paid about $220 for a set of 4, but not sure of which courier he used
Currently Active Users Viewing This Thread: 1

(0 members and 1 guests)