BenzWorld Newbie
Date registered: Aug 2011
Posts: 2
Mentioned: 0 Post(s)
Quoted: 0 Post(s)
(Thread Starter)
FS: '82 300D Turdo (FL)
---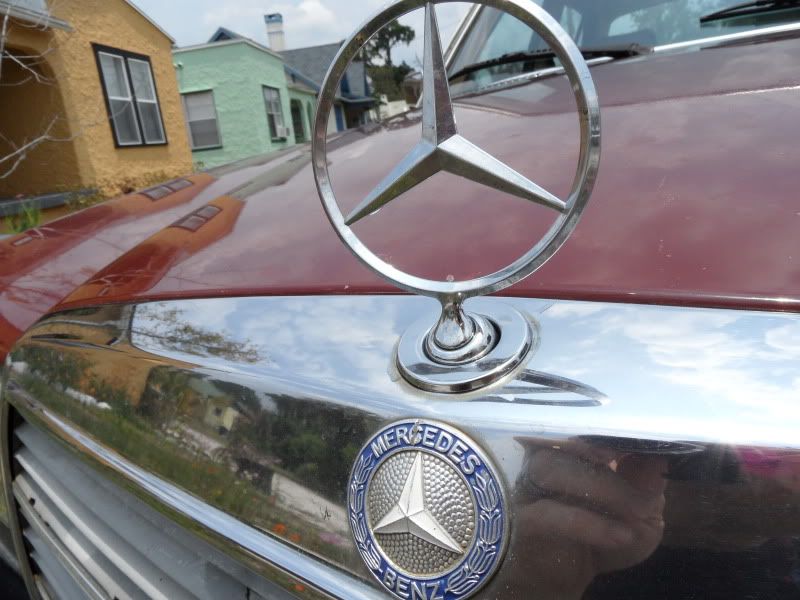 The time has come for my wife and I to move onward and upward. We are selling off the unneeded items in our life and sadly my 300D must go.
Price Reduced! This car will soon be a classic and the plate will be cheaper.
Road worthy vehicle in need of good owner. A/C did not work previous to purchase, but a working sunroof and windows down make up for it. Engine runs strong and as a diesel should.
Only 250,xxx miles with rebuilt transmission 40k miles ago.
Purchased approximately 9 months ago.
Repaired/Replaced since purchase:
(all parts new unless noted)
Injector pump replaced(used)
Radiator
Water pump
Fuel filter
Brake pads and Lines
Lower ball joints
Idler arm
Steering stabilizer shock
Upper control arm bushings
Repacked bearings
Have all parts for lower suspension rebuild
Newer tires and wheels
Look over the photos and contact me for further information. I will check mail nightly and reply asap. No low ballers please! This car is built like a tank and deserves a fair price.
1999 obo
http://photobucket.com/82MB300D
---
Last edited by NayNay; 09-05-2011 at

07:42 PM

.
BenzWorld Member
Date registered: Aug 2007
Vehicle: 1988 300CE Midnight Blue/Palomino; 1984 300D Orient Red/Palomino; 1994 E500 Black/Gray
Location: Charm City
Posts: 247
Mentioned: 0 Post(s)
Quoted: 3 Post(s)
A "Turdo", huh? Yeah, I've been looking to buy one of those.
w108,107 Parts Hoarder
Date registered: Jun 2010
Vehicle: slc5.0cab 280sl5sp 280se4.5 500sl92 GONE:280sl79 4xW114/5 3x450sl72-3 280slc4sp81 280s69 73,81SLCs
Location: Philadelphia Area
Posts: 18,555
Mentioned: 27 Post(s)
Quoted: 1574 Post(s)
Nice job on the marketing. No need for a "turd-o" in my life either. hehehehe
BenzWorld Newbie
Date registered: Aug 2011
Posts: 2
Mentioned: 0 Post(s)
Quoted: 0 Post(s)
(Thread Starter)
Currently Active Users Viewing This Thread: 1

(0 members and 1 guests)
Similar Threads
Topic
Author
Forum
Replies
Last Post
RIP W123 300D, hello new W124 6cyl 300D! The review

carmine615

W123 E,CE,D,CD,TD,TE Class

13

05-28-2014

10:37 PM

Parting out '95 E320 sedan & wagon, '93 300E 2.8, 92 300TE 4matic, '92 300D, '87 300D

David Hendy

For Sale/Wanted/Trade/Giveaway

63

07-18-2013

07:31 PM

85 300D/ Can anyone tell me whether a rear bumper from an 82 300D will replace a

regulator8

W123 E,CE,D,CD,TD,TE Class

4

06-13-2010

08:04 AM

1985 300D turbo and 1979 300d the same?

utahboy

W123 E,CE,D,CD,TD,TE Class

6

02-07-2008

06:50 PM

1991 350 SD diezel Turdo starter help.

chip31944

W140 S-Class

0

09-18-2006

11:13 AM