BenzWorld Junior Member
Date registered: Apr 2006
Location: NY
Posts: 27
Mentioned: 0 Post(s)
Quoted: 0 Post(s)
(Thread Starter)
FS: 18" OEM AMG Rims & Tires Staggered
---
I have for sale a set of 18" staggered rims and tires off my 2002 CL55 AMG.
The rims are in good condition but do have some curb rash along the outer lip. Although they will fit non-AMG cars, these wheels have a different finish than the typical "AMG sport package" variety, specific to AMG models. No bends or cracks and never refurbished.
The front tires are decent, but the rears will need replacing pretty soon.
I am asking $900 as shown, but I am willing to remove the tires and sell for less if one is interested.
Also, I prefer a local deal, but I will ship at the buyer's expense if requested.
I am located in the NYC area. Contact me with any questions:
Stefanos
skokotos@gmail.com
Here are the specs:
Front 18 x 8.5 ET 44 with 245-45 R18 Dunlop SP Sport 9000
Rear 18 x 9.5 ET 46 with 275-40 R18 Dunlop SP Sport 9000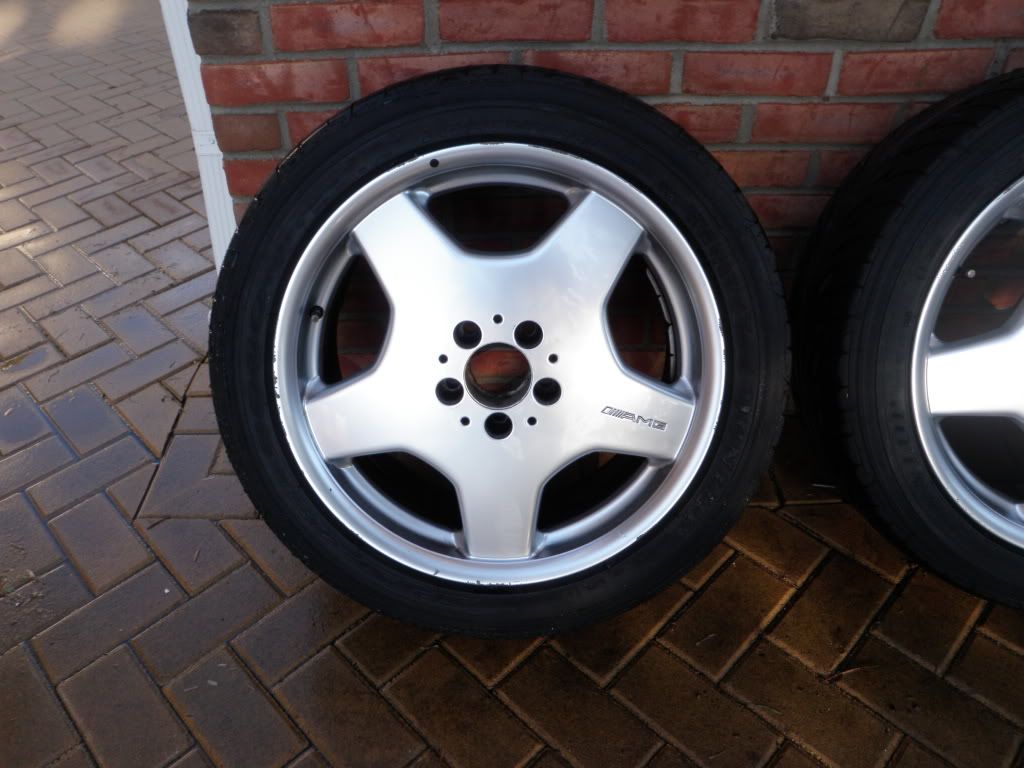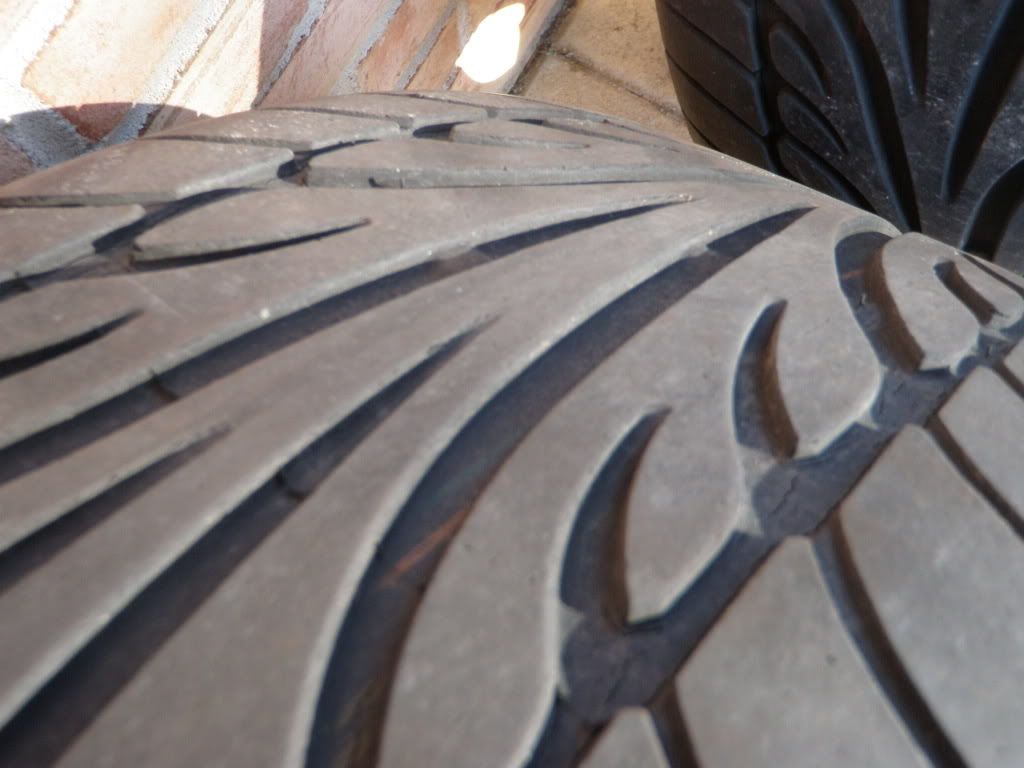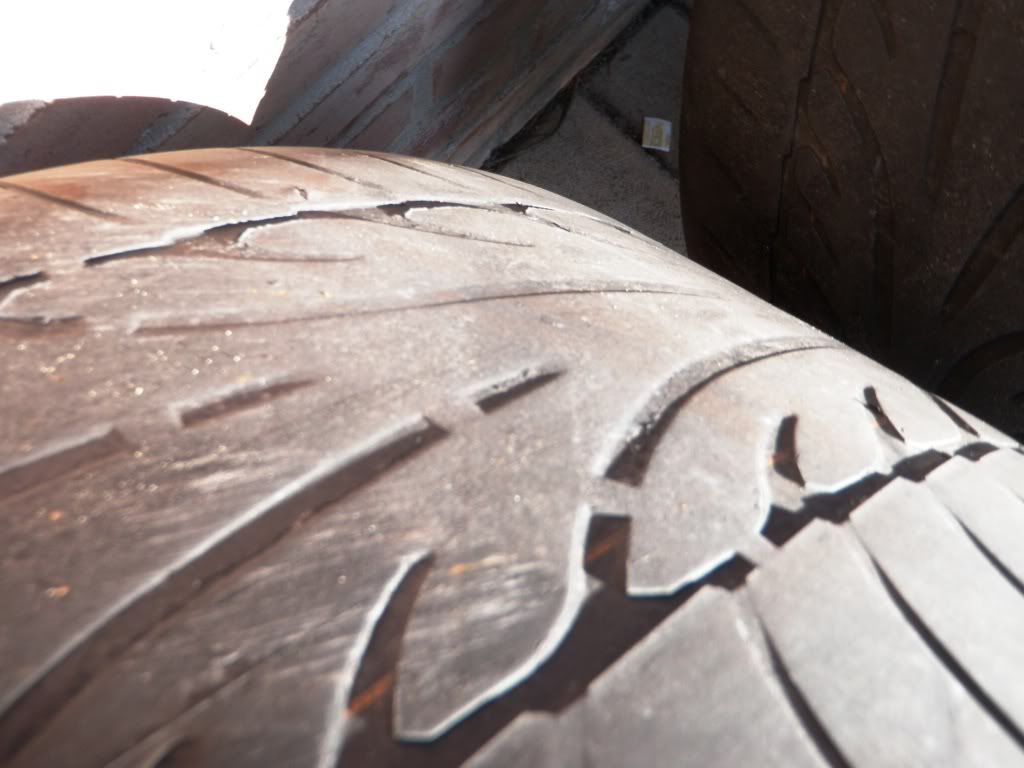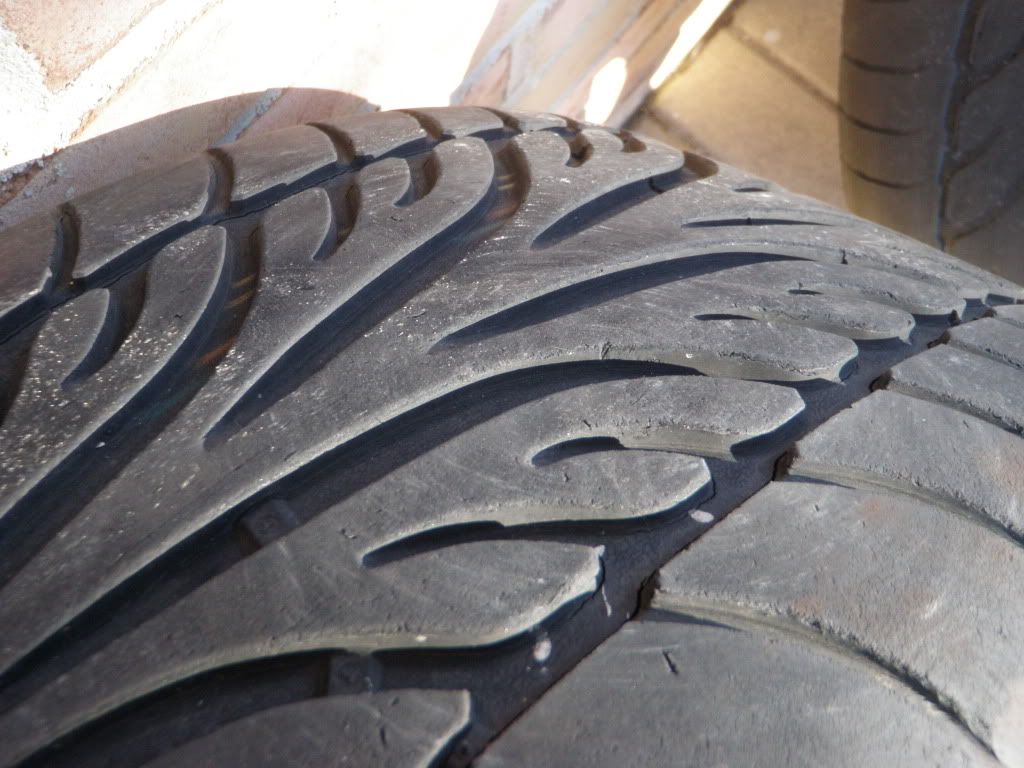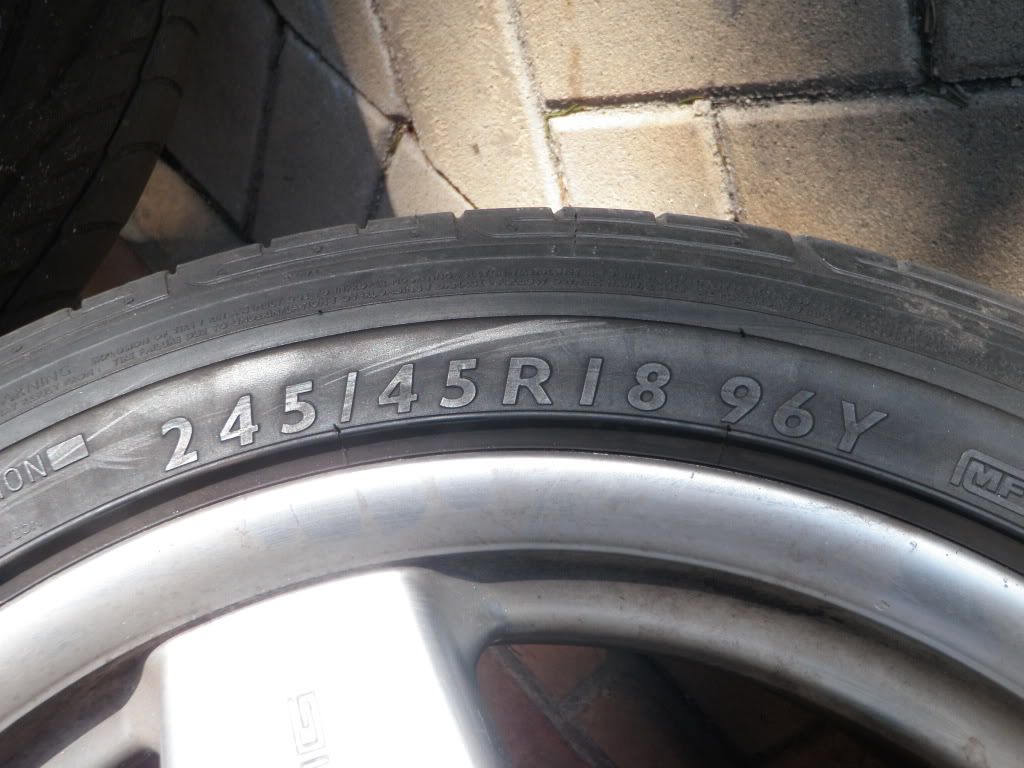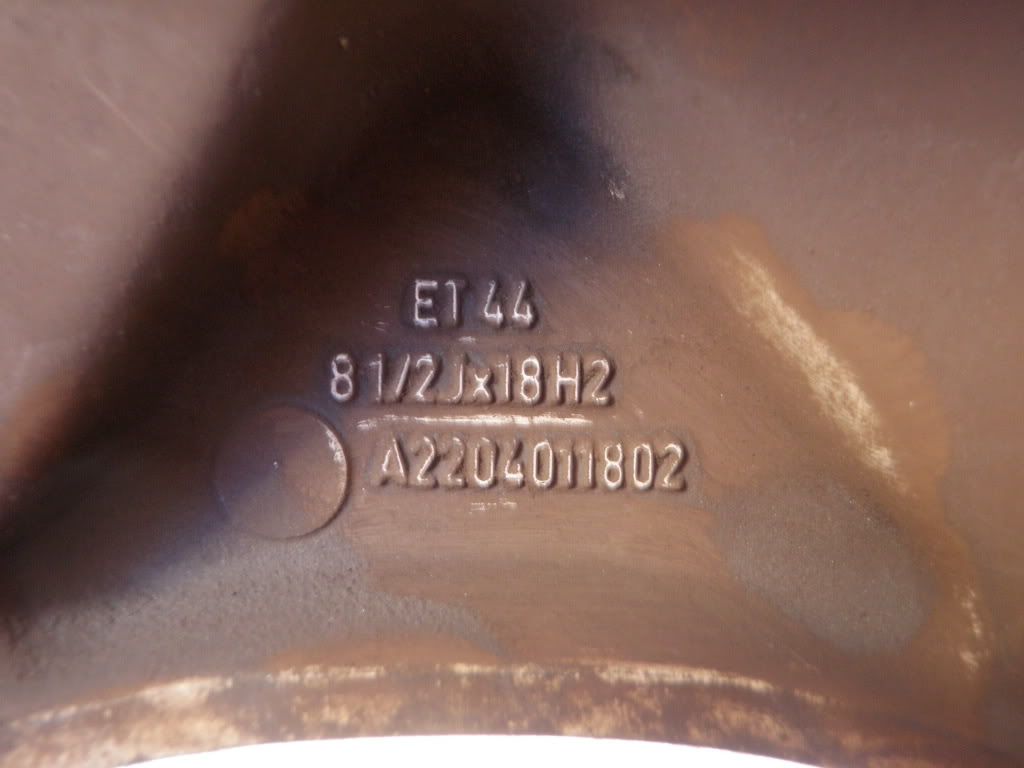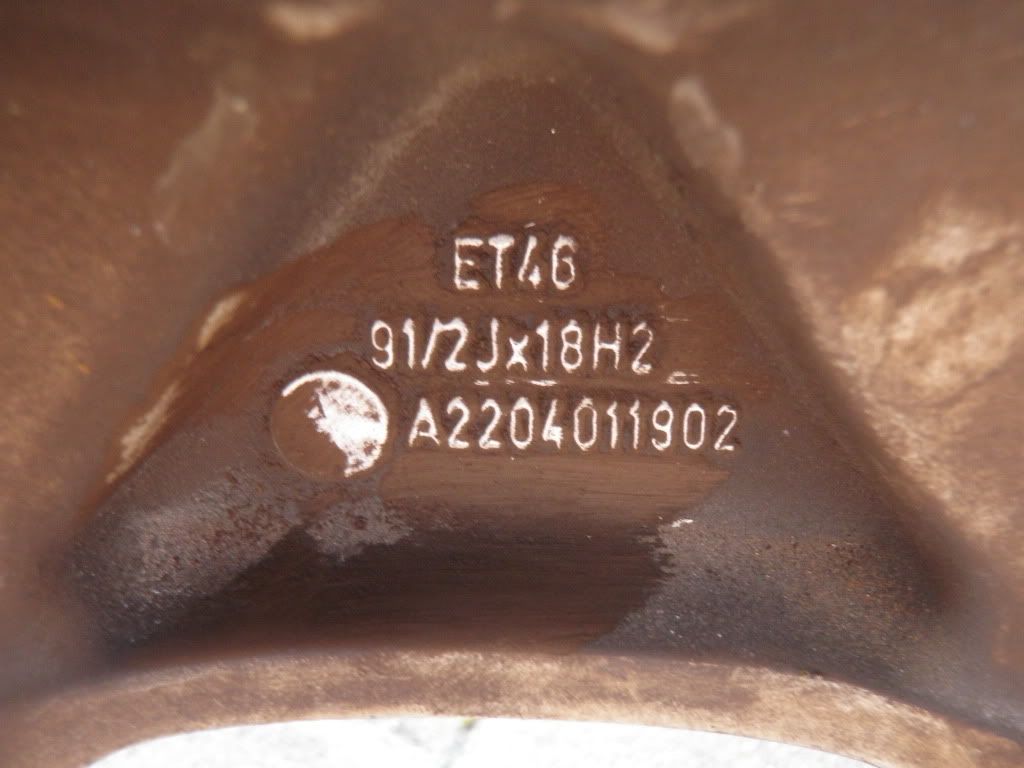 BenzWorld Junior Member
Date registered: Apr 2006
Location: NY
Posts: 27
Mentioned: 0 Post(s)
Quoted: 0 Post(s)
(Thread Starter)
Price reduction to $750 w/tires.
Again, I am open to offers with or without the tires.
BenzWorld Member
Date registered: Nov 2010
Vehicle: 450 SLC
Location: South Africa
Posts: 231
Mentioned: 0 Post(s)
Quoted: 0 Post(s)
I am seriously interested, but the shipping cost could be a problem. I will have to check up on it first.
---
LORD HECSA
Absolute Uppest Custodian
His Holyness Mullet the third
Camp de Aide to Her Majesty
Admiral of the Nambabwean Post Office Fleet
Member of the Elite Traffic Light Monitoring Society - when its red, we stop
Currently Active Users Viewing This Thread: 1

(0 members and 1 guests)