BenzWorld Junior Member
Date registered: Jan 2011
Posts: 6
Mentioned: 0 Post(s)
Quoted: 0 Post(s)
(Thread Starter)
Wtb 190e Central FL
---
Hi there everybody. I figured id give it a shot and see if anyone has any mercedes around my area. I'm looking Primarily for a clean 190e or 300e / other w124's. Finally got some cash for a new DD and figured I might as well post it on here and see if I get lucky. I'm from around New Smyrna south of Daytona.
Wish me Luck
BenzWorld Elite
Date registered: Mar 2008
Vehicle: '87--190E 2.3-16v(being rebuilt), '99--C230 Kompressor
Location: Lower Slower Delaware
Posts: 3,476
Mentioned: 1 Post(s)
Quoted: 11 Post(s)
try the w201 boards or 190rev.net...
---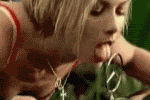 i need my star cleaned too
'99 C230 Kompressor
BenzWorld Junior Member
Date registered: Jan 2011
Posts: 6
Mentioned: 0 Post(s)
Quoted: 0 Post(s)
(Thread Starter)
Currently Active Users Viewing This Thread: 1

(0 members and 1 guests)