BenzWorld Junior Member
Date registered: Jul 2006
Posts: 18
Mentioned: 0 Post(s)
Quoted: 0 Post(s)
(Thread Starter)
For Sale: Mercedes 190e 2.3 16v Cosworth
---
Mercedes 190e 2.3 16v Cosworth
Reason For Sale
This is my pride and joy, my daily drive for the past year and my project car the year before, however, the chance arose to own my childhood dream car (a highly modified and tastefully styled R33 GTST). And as such I'm stuck with 2 cars... I did originally plan to keep both cars, however the Mercedes now sits covered up in a garage 99% of its life, only seeing the open road for classic and retro car shows and as such I have decided it would be better suited putting a smile on someone else's face and being used for what it was built for... to be driven... That and I wouldn't mind the cash!
So here she is the "Original" Mercedes 190e Cosworth finished in the more sought after colour with again the more sought after manual "Dog Leg" gearbox, Recaro Full Black Leather Interior, Assisted Slip Differential along with modern niceties such as Cat 1 Alarm/Immobiliser, Central Locking, Full Sound Deadening, ABS, Power Steering, Electric Windows and Sun Roof etc etc, the specs are below
also, regardless if you purchase this car or not, if you do find yourself buying another 190 please visit the Mercedes 190 Owners Club at
Mercedes 190e
the people there are extremely active and friendly and there is a wealth of knowledge available for whenever things don't go so smoothly.
Contact
Name : Chris
Email:
crysak@gmail.com
Important Specs
Price : £5995 ono
Year : 1988 E Reg
Miles: 136,000
Road Tax: 6 Months
MOT: 12 Months (no advisories)
Engine: 2.3litre 16valve Cosworth producing 185bhp
Colour : Original Mercedes Black Pearl
Transmission : Manual - Dog Leg Gearbox
Security: Thatcham Category 1 Approved - Clifford G5 Alarm and Immobiliser with Proximity Detection and Full Closure
Condition
Exterior : Excellent - Full Restoration, Rust Removal, New Panels, Full Respray in Original Colour with Professional Flat Polished Finish (images available on request)
Interior: Excellent - Recaro Full Black Leather, No Tears with Minimal Wear, Door Cards Repaired with no Peeling
Engine: Good - Well Maintained and Serviced (Not Cleaned)
Additional Specs
Breaking : Anti Lock Braking System (ABS)
Differential : Assisted Slip (ASD)
Suspension : Self Levelling Hydraulic (SLS), Lowered 60mm Front, 40mm Rear
Steering : Power Steering
Intake: K&N Induction Kit (Original Air Box/Filter Available to Fit on Request)
Wheels : 17"x8j Oz Opera (Original 15" Mercedes Cosworth Wheels Available to Fit on Request)
Tyres: Goodyear Eagle F1
Interior : Recaro Full Black Leather
Locking: Remote Central Locking
In Car Entertainment: Radio Cassette Player (not hooked up)
Windows: Front and Rear Electric Windows with Full Closure Roll Up on Key Fob
Sun Roof: Electric Slide and Tilt
Sound Deadening: Full Dynamat Extreme Sound Deadening
Modifications
Exterior: Subtle Colour Coding of Door mirrors, Handles and Body Kit, Faded Plastics Renewed and Grey Plastics Painted Black (Inside of Headlights), 17" Alloy Wheels to Compliment Body Kit, De-Badged Boot (190e / 2.3_16)
Interior: Door Car "Peeling" Fix, Floor Mats, Sound Deadning, Custom Rear Parcel Shelf finished in Black Alcantera (original available on request)
Electric: Full Window Roll Ups, Osram Night Breaker Headlight Bulbs
Engine : K&N Induction Kit (Original Air Box/Filter Available to Fit on Request)
Suspension: Lowered 60mm Front, 40mm Rear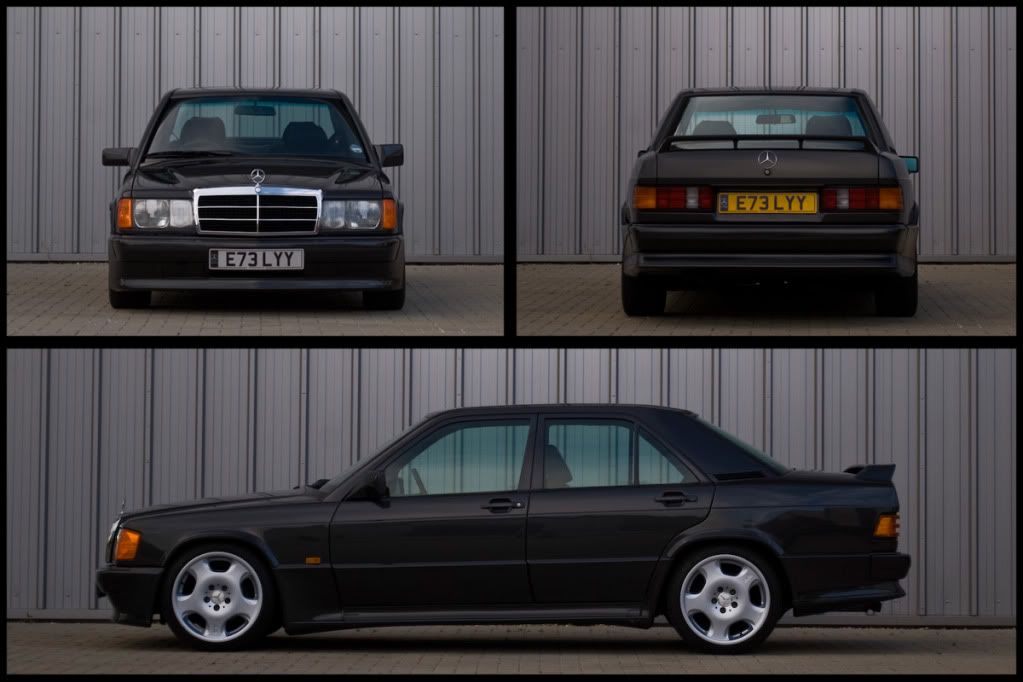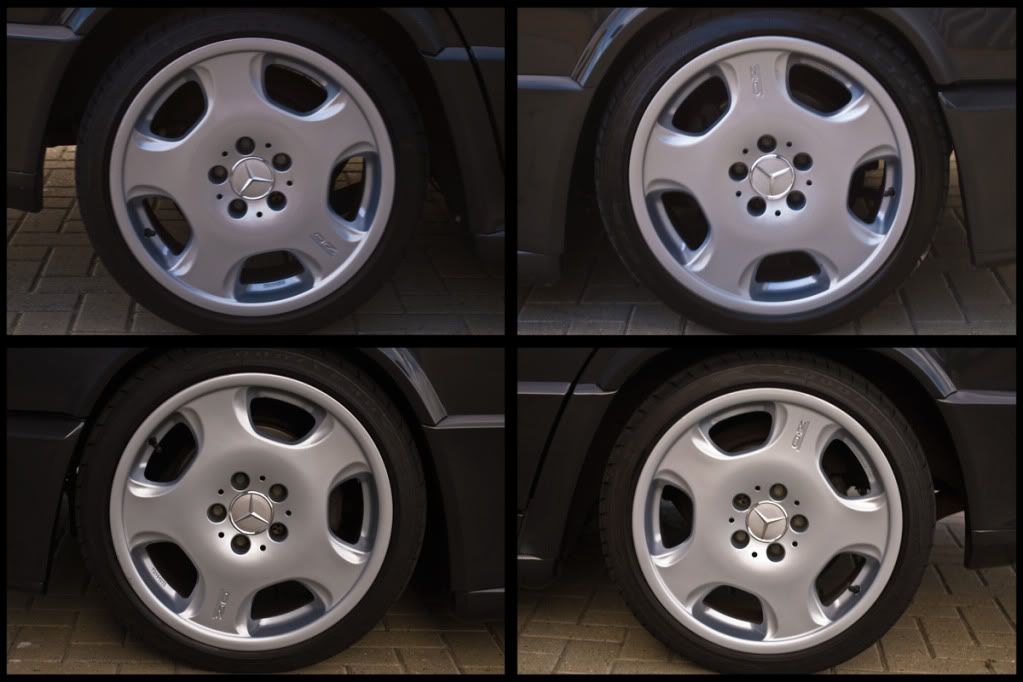 ---
Last edited by CrysAk; 07-20-2010 at

02:38 PM

.
BenzWorld Junior Member
Date registered: Jul 2006
Posts: 18
Mentioned: 0 Post(s)
Quoted: 0 Post(s)
(Thread Starter)
reduced - 5995 due to other cars on market of similar value
BenzWorld Veteran
Date registered: Apr 2008
Vehicle: 1998 C43 AMG, 2006 E500 4MATIC Estate
Location: Washington DC & Delaware
Posts: 692
Mentioned: 0 Post(s)
Quoted: 0 Post(s)
Very clean 190. As a previous w201 owner, I approve.
Good luck with sale!
Bump for justice.
---
1998 C43 AMG @196k miles
2006 E500 4MATIC Estate @126k (DD)
1992 190E 2.3 @162k (SOLD, then STOLEN, then TOTALED)
1984 190E 2.3 (SOLD)
BenzWorld Elite
Date registered: Feb 2010
Vehicle: 1987 560 SEL, 1989 500 SEL
Location: NY
Posts: 1,739
Mentioned: 0 Post(s)
Quoted: 5 Post(s)
I might have missed it, but where is the car located? I am guessing not in the US.

Anyway GLWS! Looks like and sounds like a great car.
Currently Active Users Viewing This Thread: 1

(0 members and 1 guests)