BenzWorld Junior Member
Date registered: Aug 2005
Posts: 19
Mentioned: 0 Post(s)
Quoted: 0 Post(s)
(Thread Starter)
FS: 1965 230SL (W113), burgundy on white, 4MT, 10k-mile engine, soft & hardtops
---
Hey everyone, longtime lurker with only a few posts over the years, mostly in the W210 E-Class forum. My father-in-law (a longtime M-B enthusiast) has enlisted my help in selling his beautiful car—see his full writeup below, complete with numbers/codes and some of our pics (sorry this forum is limited to 10 photos!). His asking price is
$16,800
negotiable. If you have any questions or want more detail, please feel free to post here and/or email me at "230SLPagoda at gmail dot com." I'll pass everything along to him. We're located in the Birmingham, Alabama area. Thanks for looking. -Ash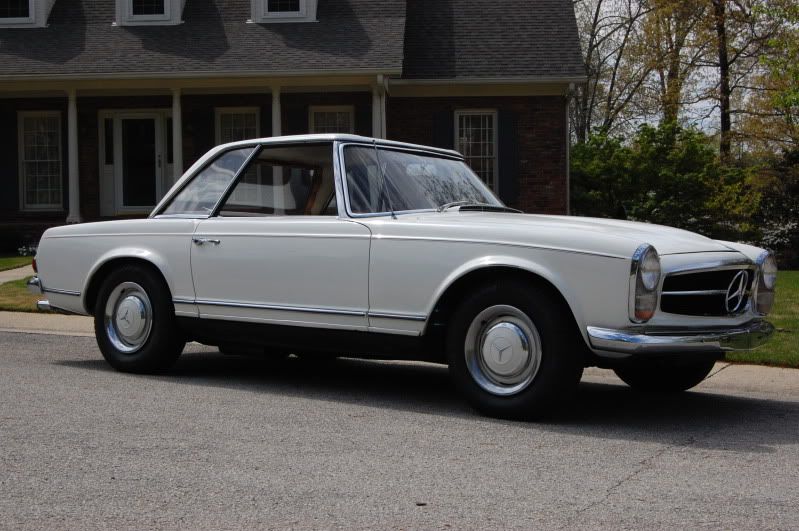 I have owned this car almost continuously since 1982. The car has never seen snow or road salt—there is no body rust, bubbling, or tinworm visible on any of the body panels. Only a few superficial scratches, all pictured below. The car has almost always been garaged during the time I've owned it. I regret having to sell it--I'm just trying to downsize the number of cars I own.
It has been very reliable as a weekend cruiser—very stylish and gets lots of admiring looks! Starts and runs regularly with no problem. It probably won't be a "show car" without some work, but for a car of its age, it's in very good shape. The original odometer reads about 50,000 miles, but the clock and odometer have stopped working over the years (speedometer and tach still work fine). The engine was overhauled about 15 years ago and has around 10,000 miles on it, and it probably has lots of life left. The hood was realigned after a minor front-end collision, so it doesn't line up perfectly (still opens and closes fine, see pic). But on the plus side, insurance also replaced the very expensive front grille and bumper using original Mercedes parts.
I am a motivated seller, so my asking price already represents the low end of the market for this car. However, I am willing to consider reasonable offers. Please see below for more details and pictures. I have a lot more pictures available (including high-res originals), so just let me know if you have any questions or would like to see anything specific! For most of the pics I couldn't post here, please see my listing at
SL113.org
Serial numbers, options, and other details:
Chassis: 113 042 10 014602, built December 1965.
Engine: 127 981 10 011873 straight six with four-speed manual transmission
Interior: Burgundy leather and wine red carpet (6510). Carpet could use replacement, but not urgently. Seats in very good shape—no tears, scuffs, or holes. Driver's seat has aftermarket lap belt.
Wheels and Tires: 14" Original wheel rings and hub caps, shod with Michelins.
Stereo: Currently has Sony radio/cassette; I have original Becker Europa MU (51-5)
Original Build Sheet indicates a Rear Transverse Seat (Code 56-5), which was no longer installed when I purchased the car. Remaining parcel shelf has two Sony speakers and plenty of storage space.
Original paint was Graphite Gray (190/190).
Originally built without a retractable soft top (41-5), but now has black soft top.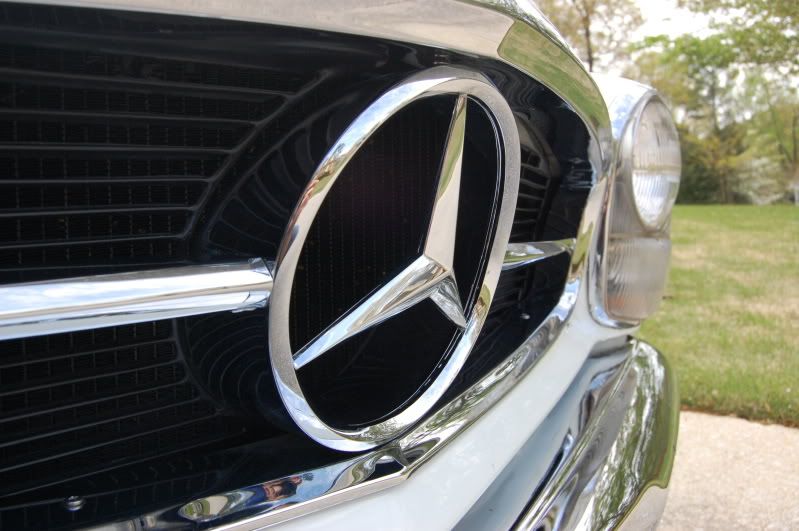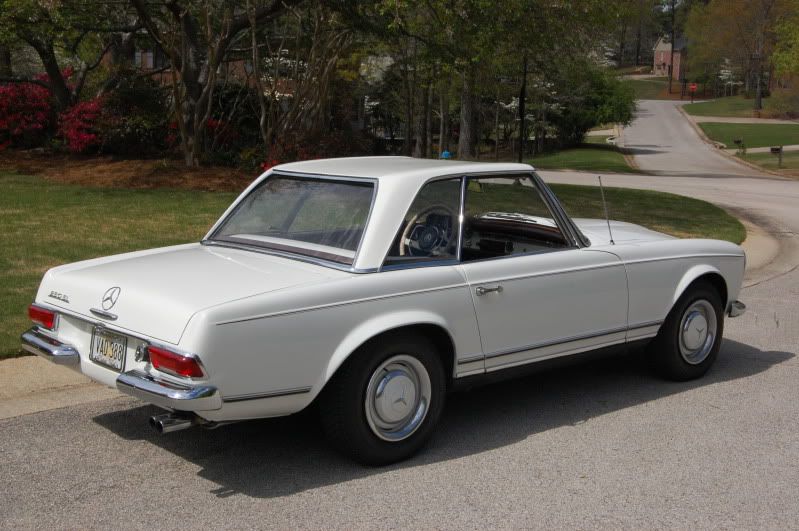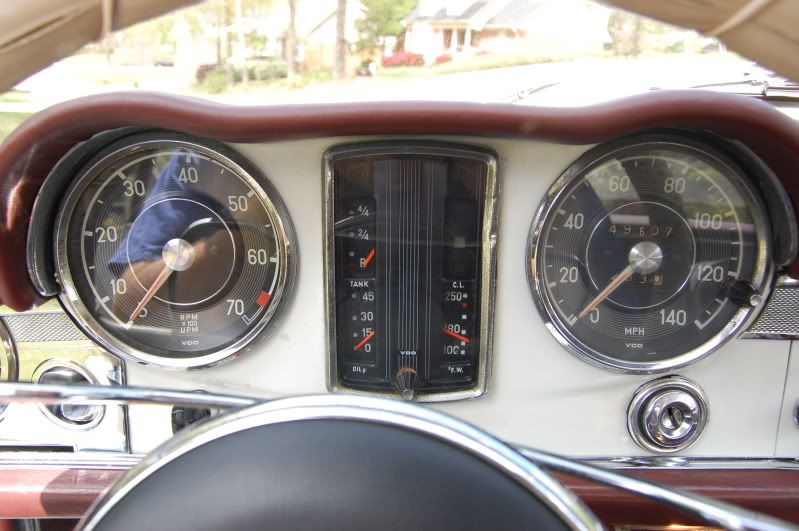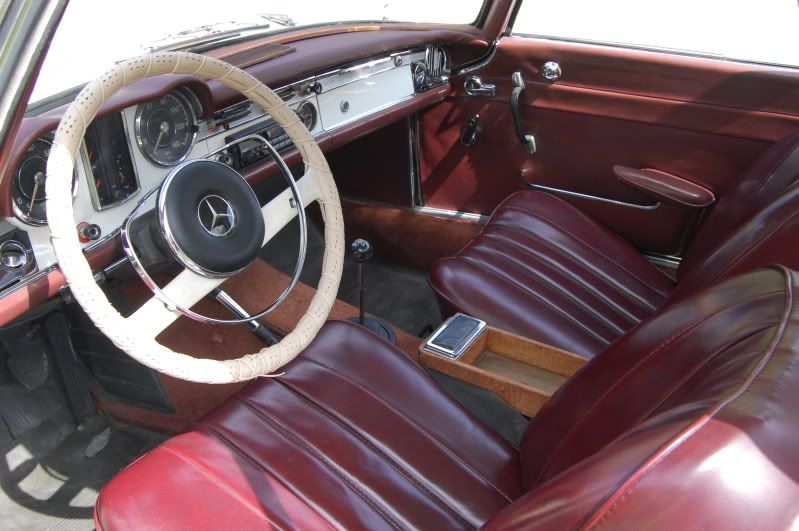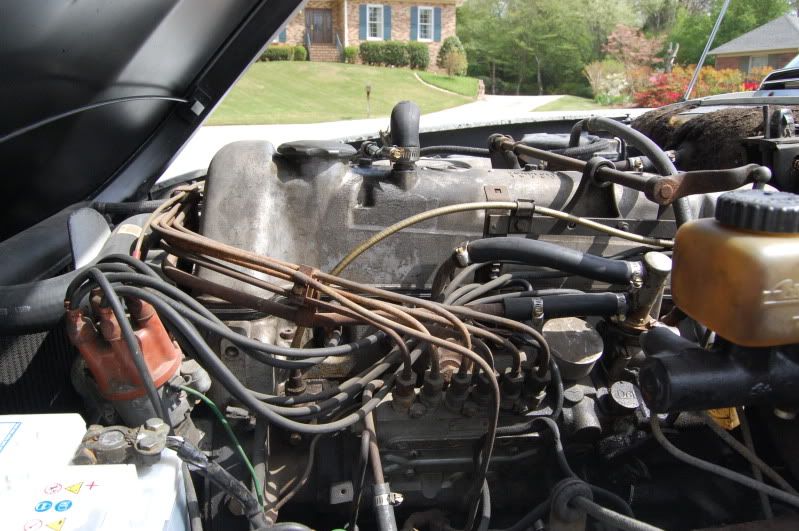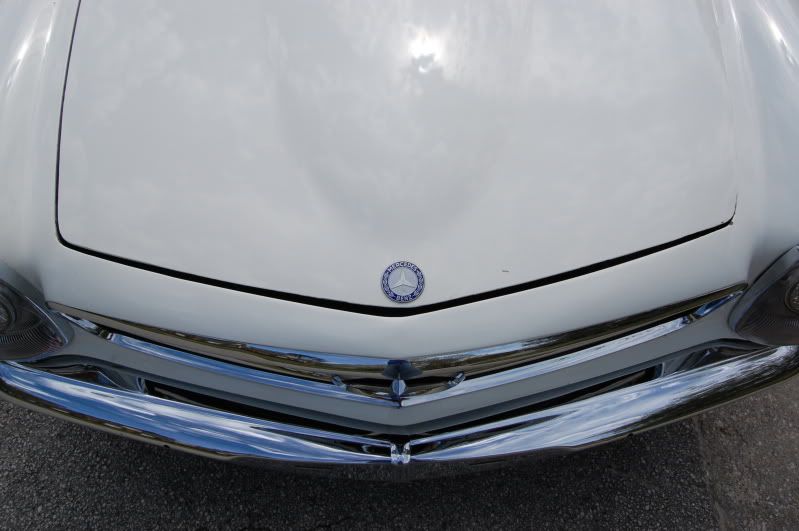 ---
Last edited by ashman78; 05-29-2009 at

06:32 AM

. Reason: PRICE DROP
BenzWorld Junior Member
Date registered: Aug 2005
Posts: 19
Mentioned: 0 Post(s)
Quoted: 0 Post(s)
(Thread Starter)
Bump for $700 price drop!
BenzWorld Senior Member
Date registered: Jan 2008
Location: Royal Oak, Michigan
Posts: 552
Mentioned: 0 Post(s)
Quoted: 4 Post(s)
nice car! i have it in red.
hows the starting and the over heating? has it ever been a problem? that hood looks really disturbing by the way..
Currently Active Users Viewing This Thread: 1

(0 members and 1 guests)