BenzWorld Junior Member
Date registered: Oct 2008
Posts: 7
Mentioned: 0 Post(s)
Quoted: 0 Post(s)
(Thread Starter)
FS 84 Mercedes 300sd Turbo Diesel - Needs New Engine - $2000 in San Diego CA
---
$2000 or reasonable offer !! Located in Ocean Beach San Diego C.A
84 Mercedes 300SD Turbo Diesel – 126 body in Immaculate condition – Blown Engine Needs Engine Swap/replacement or rebuilt.
For Sale for Mercedes enthuses, Mechanic, home Mechanic, Veggi oil SVO or WVO Conversions, or someone with a little time and money to replace/rebuild 3lt 5 cylinder Turbo Diesel engine with 350K plus miles (odometer not working).
Prior to the engine blowing up the car was in perfect running order, registration till Oct 09. Fully Loaded with everything working (well the 2 things not working are 1 rear window and the radio electric antenna) in great condition. Sunroof, power steering, Cruise control, all lights internal and external, all electrics includes multi adjust front seats, window, mirrors, climate control, radio, speakers everything. It was a dream car and I kind of fell in love with the Mercedes and had plans of next summer putting in the Veggie Oil conversion kit and running on waste vegetable oil WVO.
I was in the process of fine tuning my beautiful Mercedes but the engine gave up and I believe blow a rod/timing belt or similar. It happened 2 blocks from my house and at speeds of less than 15 mph and stopped immediately. I was getting her ready for a road trip up north to Canada where I have work for the winter and now with only 2 weeks to go I have no time or money to fix or find a replacement engine. I believe its is a simple process to locate another reliable engine (from a wreck or auto yard) and do an engine swap.
Over the last month I have done myself or had the following done with full receipts:
$320 Tires: New 4 x 205/65R-15 Barum Bravuris Black from Discount Tire
$350 Rims/Wheels: New 4 x 15x7 5-112 25sm Rims from Discount Tire
$860 Complete front brake rebuild on both sides and new discs, pads, sensors, Wiring, dust shields at Autohaus Munich San Diego
$500 Steering work, 4 x Tie rod end, Af idler arm-ac delco, Ak Drag link APA omdus at Dualtone San Diego
$40 Wheel align thrust at Dualtone San Diego
The Following was done by me taking considerable time over 2 weeks:
$20 New Diesel Oil Filer and Oil
$40 Transmission service kit, filter, seal and fluid
$35 617 Turbo Diesel V-Belt replacement set – all belts x 6
$30 5 Cylinder Diesel Fuel Filter kit – primary and secondary
$25 Diesel Purge Injection System Cleaner kit
$11 Power Steering purge, filter and fluid
$35 Oil Pan gasket and new Oil
$60 126 300SD Flexible fuel line replacement kit
$10 Injector return line hose
$106 5 Cylinder x 5 300SD Monark Diesel Fuel Injector Nozzles
All of these components were ordered through MercedesSource and installed by me with help of info sourcelets, manuals, internet and Mercedes forums. I am very mechanical inclined and really wanted to learn the way of the Diesel and my Mercedes.
A job like the Injector Nozzles alone would have cost over $500 at a shop as it was not that difficult but was quite involved and time consuming and took about an hour per injector (remove, disassemble, clean, install new nozzles, torque back and install) meaning total time was around 6 hours at $100/hr this would have been an expensive shop job.
No rust what so ever and in virtually perfect condition outside with tinted windows and all. Interior is in Very Good Condition with a small rip in front drivers seat and on the arm rest. I was in the process of getting the sheep skin covers which would have made it complete.
Genuine interested parties only and YES IT NEEDS A NEW ENGINE. At $2000 I am trying to recover just part of what I have paid and spent on her and believe for less than $1000 for a new used engine you will have a mint condition Mercedes which will last you a life time. If I had time, a garage, and the tools I would do it myself.
Clean title in hand, Rego till Oct 09 and No Smog required.
For more information please call James on 760 709 2093.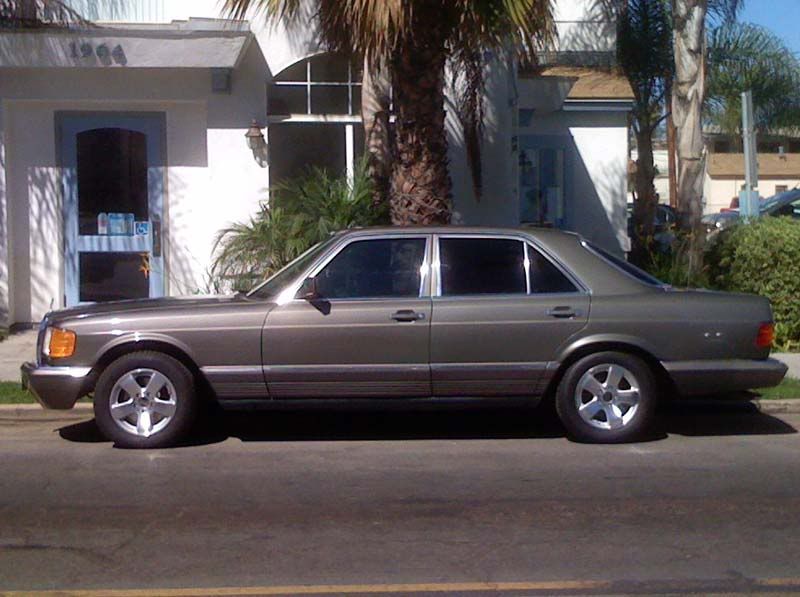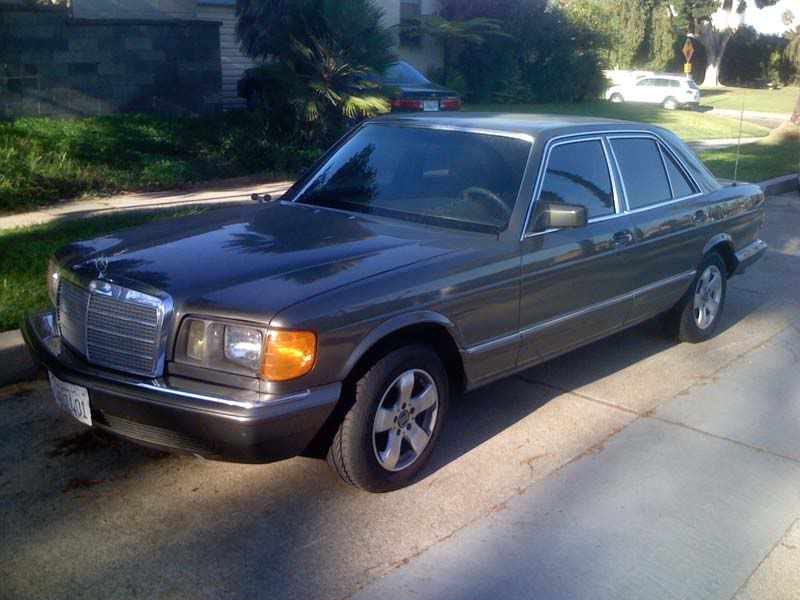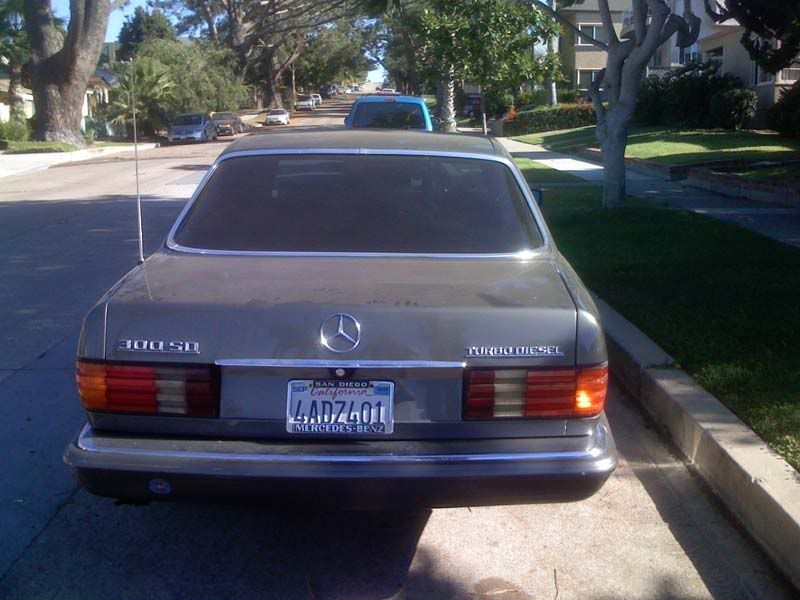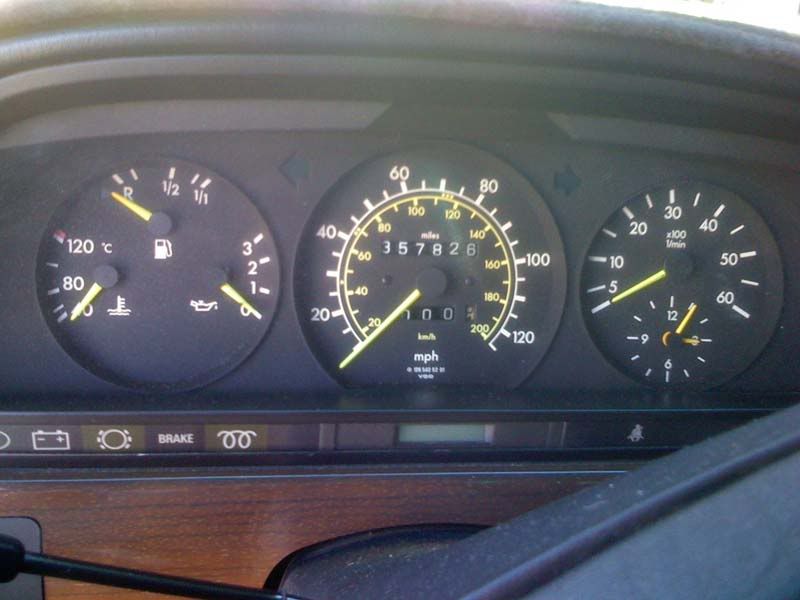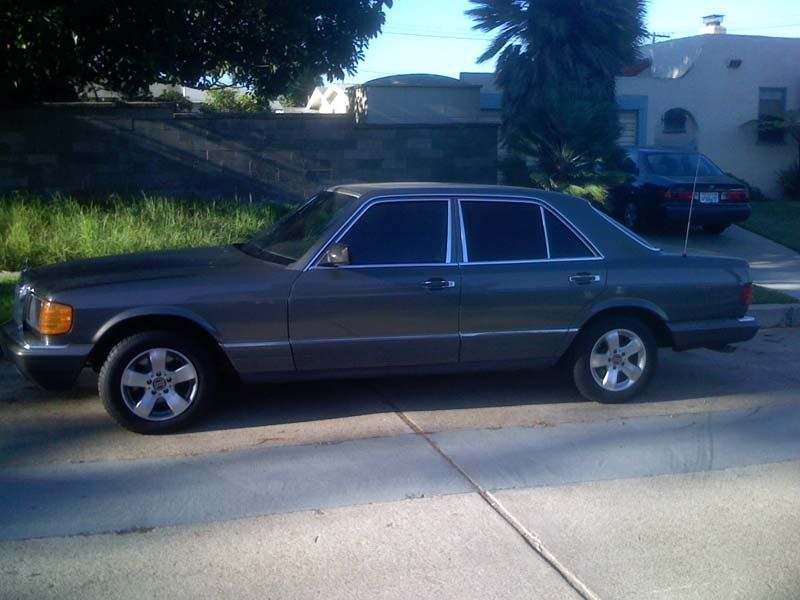 Currently Active Users Viewing This Thread: 1

(0 members and 1 guests)