BenzWorld Junior Member
Date registered: Feb 2008
Posts: 11
Mentioned: 0 Post(s)
Quoted: 0 Post(s)
(Thread Starter)
1989 260e $$2800
---
i own a 1989 Mercedes 260e w124 style. it has around 160,000 miles but still runs strong this model's average is around 292,000 so it has a way to go.. i'm selling this car because i'm loosing my lisence and i'm looking for a 4cyl. this car has a 2.6L inline 6 engine. i have replaced many parts like: spark plugs and wires (within 200 miles ago, NGK plugs), tires 3/4 tread left, recent body work on the rear end (paint), clutch fan bearing bracket was replace 1000 miles ago.. car runs strong and transmision does also. its fully loaded with all features including, working moonroof (great in the summer), all power windows, head rest, 8 way ajustable seats, car has no dents, couple scratches (nothing major).. nice upgraded headlights for better visability. (projection halo h2 headlights)..
the car bluebooks at around 3100.. for good condition so this is a strong price!
You may contact me via email or my cell numer,my number is 515-720-4036 and my email is
alexislive69@hotmail.com
.. i'm willing to look for a trade also, looking for a car.
Moderator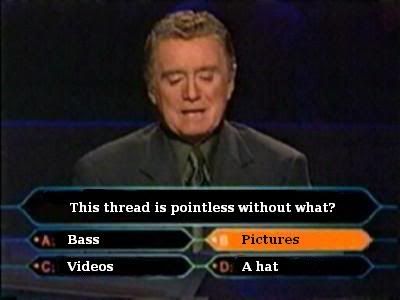 ---
Currently Active Users Viewing This Thread: 1

(0 members and 1 guests)