BenzWorld Newbie
Date registered: Feb 2008
Posts: 2
Mentioned: 0 Post(s)
Quoted: 0 Post(s)
(Thread Starter)
F/S 1998 CLK320 6750 obo in NJ
---
1998 CLK320 (not 55 as the badge states) 162,338 miles
17" wheels and new tires
new struts all around
new brakes front and back
many other new OEM bought at the dealer parts
JVC touchscreen dvd/mp3 headunit with new polk audio speakers in doors and the factory bose subwoofers in the rear deck
trans shifts smooth and no driveability issues
motor runs strong with plenty of power, recently had full tune up with NGK platinum plugs, fuel filter, synthetic oil, ect.
had the car aligned recently
the bad:
tear in leather on drivers seat
crease in sheetmetal on the drivers side
trans gasket seeps a bit but i have the gasket and fluid to install
other than that the car is pretty sweet ride.
here are some pics when i had it clean and at the bottom there is a link to my photobucket where i snapped some more pics today but right after a freak snow storm and the interior isnt as clean as it usually is. cleaning tomorrow if the weather is in my favor.
if interested email me at
rxfx101@gmail.com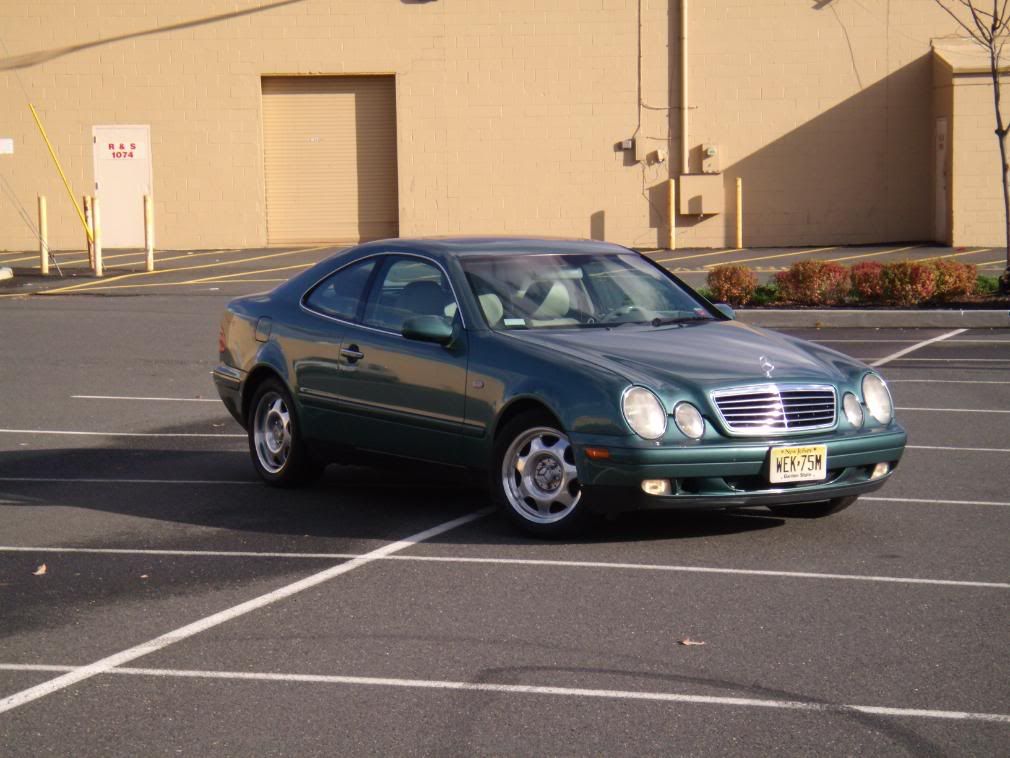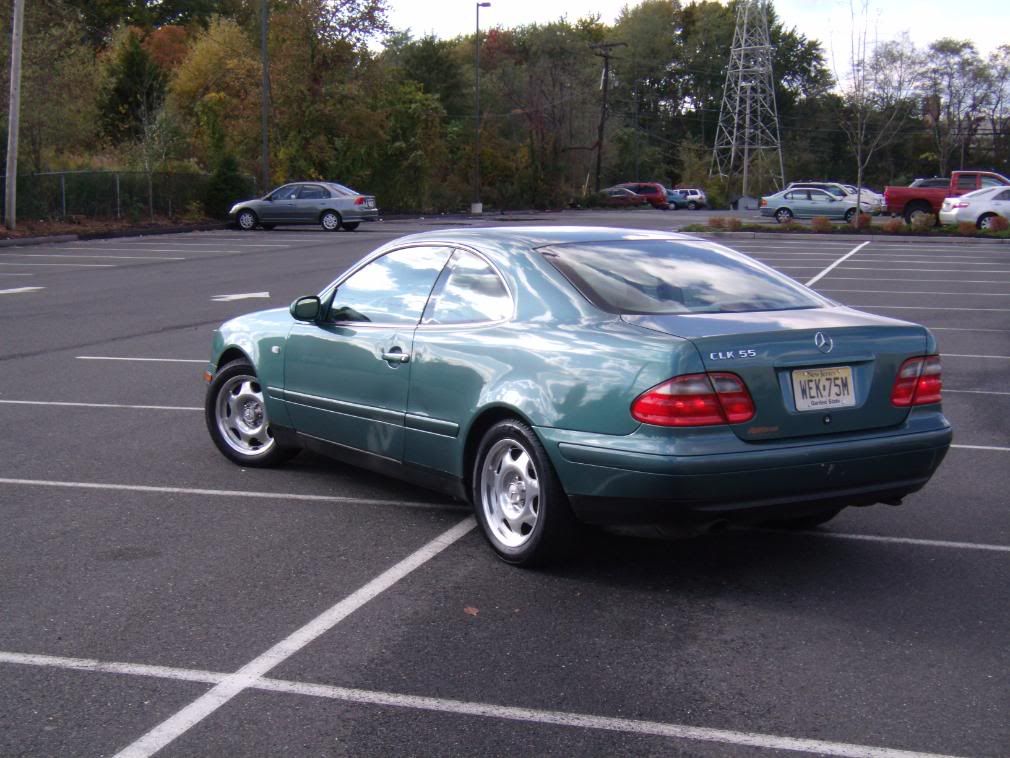 the html thing isnt working and i dont know code so here is the address:
rxfx101/mercedes - Photobucket - Video and Image Hosting
---
Last edited by rxfx101; 02-11-2008 at

09:43 AM

.
car looks clean... just needs some nice rims. selling rims in nj ocean county to be more specific jersey shore.

19" bazo rims for any e class w210 , audi a6, clk208 and w209
BenzWorld Newbie
Date registered: Feb 2008
Posts: 2
Mentioned: 0 Post(s)
Quoted: 0 Post(s)
(Thread Starter)
thanks already have some rims.
~BANNED~
Date registered: Sep 2003
Location: jersey
Posts: 2,629
Mentioned: 0 Post(s)
Quoted: 1 Post(s)
Why'd you badge it 55 if it clearly is not?
Currently Active Users Viewing This Thread: 1

(0 members and 1 guests)