cth... I am interested in the cubby wood roll top item. PM the asking price. Thank you
---
1980 Mercedes 280TE AMG Under Construction
1989 Mercedes 560SEC in transit to Europe
1990 Mercedes 560SEL with AMG parts modifications
1991 Mercedes 190E AMG with Brabus 4-cyl M102 2.6
BenzWorld Member
Date registered: Jan 2007
Vehicle: 1973 W115 220 Sedan Auto,1984 500SEC 274K,1988 MB 560SEC 207K on the clock
Location: Phoenix AZ USA
Posts: 148
Mentioned: 0 Post(s)
Quoted: 1 Post(s)
Quote:
Originally Posted by Snibble
cth... I am interested in the cubby wood roll top item. PM the asking price. Thank you
It ben spoken about......
I am waiting to get it!!
---
Keep Them Running!!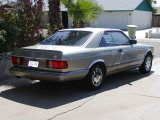 1973 MB 220 Sedan
BenzWorld Elite
Date registered: Feb 2004
Vehicle: 2000 e320 4matic
Location: Park City, Utah
Posts: 3,403
Mentioned: 0 Post(s)
Quoted: 3 Post(s)
I'm interested in the right rear speaker cover if it's crack free and palomino.
---
2008 E350 4matic wagon
2000 E320 4matic wagon (sold)
2001 E430 4matic sedan (sold)
1989 300SE (sold)
1994 E420 (sold)
1988 300TE (sold)
BenzWorld Newbie
Date registered: Mar 2007
Vehicle: 1987 560 SEL
Location: Riverside, Calif.
Posts: 1
Mentioned: 0 Post(s)
Quoted: 0 Post(s)
Do you have the two fuel pumps for this car and if so how much?

Paul
BenzWorld Member
Date registered: Dec 2006
Vehicle: 30+ mercedes
Location: Long Island, NY
Posts: 75
Mentioned: 0 Post(s)
Quoted: 0 Post(s)
(Thread Starter)
Speaker cover.... Yeah, I think they're intact. I should be able to manage that. You've seen the pictures I already posted? The color seems to be what you expect I hope. I will send you a picture of the item once I remove it from the car. -CTH
Currently Active Users Viewing This Thread: 1

(0 members and 1 guests)
Similar Threads
Topic
Author
Forum
Replies
Last Post
Are there performance parts for 560 SEL?

speeeder

W126 S,SE,SEC,SEL,SD,SDL Class

10

03-05-2011

02:18 PM

560 SEL vs. 420 SEL, SEL vs. SEC

SkiWithG

W126 S,SE,SEC,SEL,SD,SDL Class

17

04-11-2007

05:41 PM

Need parts for 560 SEL

ivan.vernon

For Sale/Wanted/Trade/Giveaway

1

08-26-2005

11:45 AM

Interior replacement parts for 560 SEL and gen'l advice

janos_z

W126 S,SE,SEC,SEL,SD,SDL Class

6

09-12-2002

12:52 AM

1988 W126 560 SEL Fuel Delivery parts

Guest (MBNZ)

W126 S,SE,SEC,SEL,SD,SDL Class

0

03-15-2001

08:37 PM