BenzWorld Junior Member
Date registered: Sep 2006
Posts: 8
Mentioned: 0 Post(s)
Quoted: 0 Post(s)
(Thread Starter)
FS or Trade: 19x8.5 Sevas S-Star Wheels w/ tires
---
I am selling (or trading) my 19x8.5 Sevas S-Star wheels in charcoal in a 5x112 bolt pattern with a +35 offset. There are only three wheels that are mounted and balanced and I also have the fourth tire. The tires are 235/35/19 Toyo Proxes 4 tires that are almost brand new. I will also include the hubcentric rings for the wheels that will fit most 5x112 Audi's. I purchased them from a guy who had them on a B5 S4 and I have test fitted them on my B6 A4 and there are no fitment problems. As far as the condition of the wheels goes. One wheel is in great condition with no damage. One wheel has a few small chips on the edges and the third wheel has curb rash in two spots. Please see the pictures for the imperfections in the wheels. I cleaned the wheels inside and out before putting them in storage. As far as purchasing a fourth wheel, I have heard from a few people that this wheel is on backorder and from another guy that they have been discontinued in this color. Your best bet would be to buy a silver or black wheel and take it to a body shop and have them paint it to match the other 3. For a fourth wheel you are looking at around $400 shipped and probably another $50 to have it painted. Brand new these wheels and tires would normally run around $2300.
I am asking $1k or a fair trade.
PM me or e-mail
jstanger12@yahoo.com
Wheel one chips
Wheel two curb rash
Tires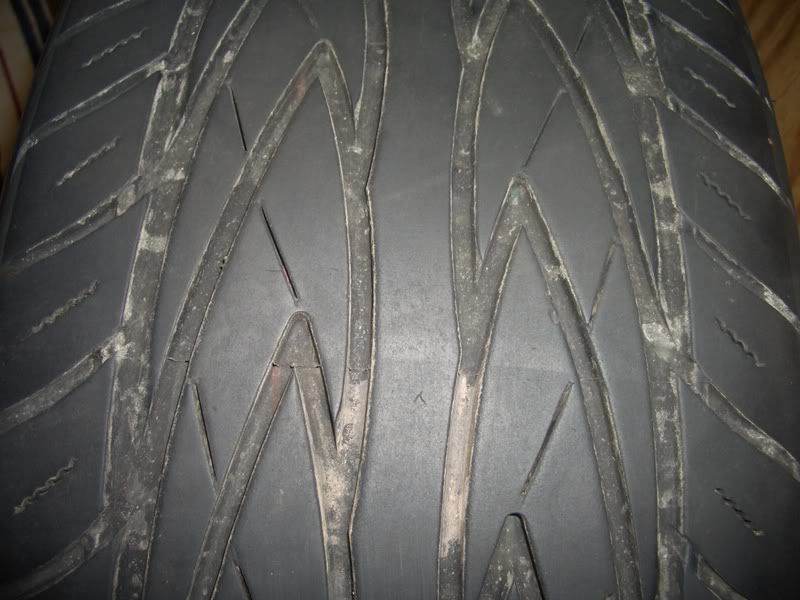 And a few pictures of the wheels on audi's.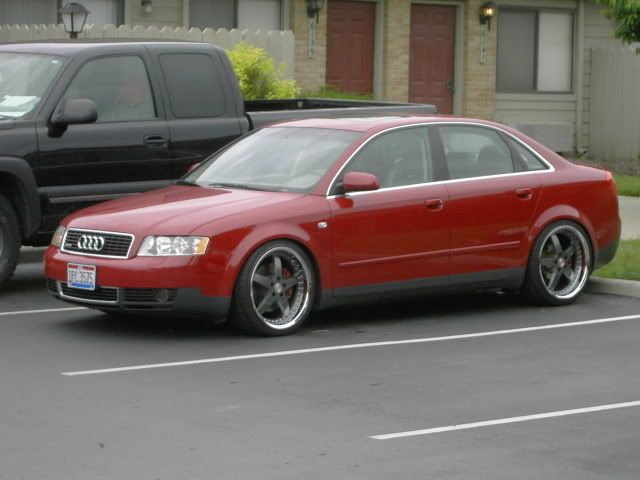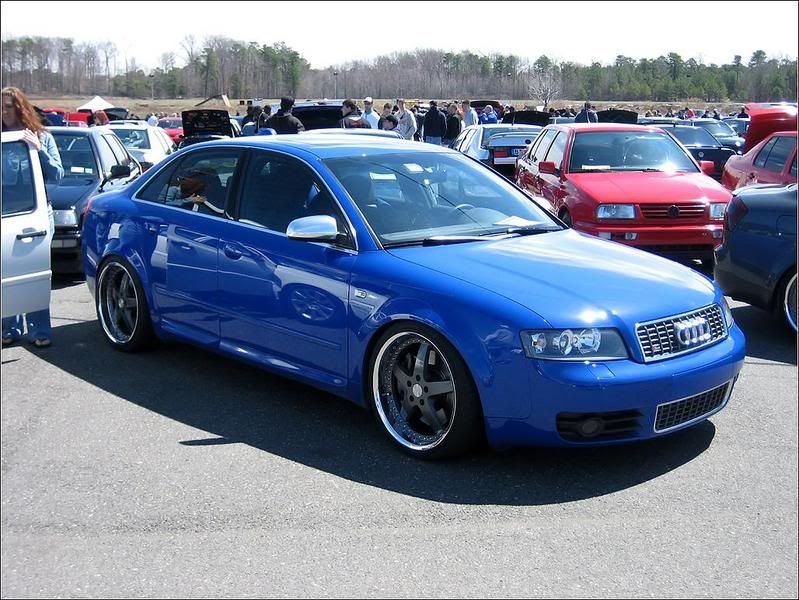 BenzWorld Elite
Date registered: Nov 2003
Vehicle: Slow benz
Location: Maryland
Posts: 1,961
Mentioned: 0 Post(s)
Quoted: 0 Post(s)
BenzWorld Junior Member
Date registered: Sep 2006
Posts: 8
Mentioned: 0 Post(s)
Quoted: 0 Post(s)
(Thread Starter)
Thanks. Mine is the red audi a4 by the way.
BenzWorld Junior Member
Date registered: Sep 2006
Posts: 8
Mentioned: 0 Post(s)
Quoted: 0 Post(s)
(Thread Starter)
BenzWorld Junior Member
Date registered: Sep 2006
Posts: 8
Mentioned: 0 Post(s)
Quoted: 0 Post(s)
(Thread Starter)
BenzWorld Junior Member
Date registered: Sep 2006
Posts: 8
Mentioned: 0 Post(s)
Quoted: 0 Post(s)
(Thread Starter)
Currently Active Users Viewing This Thread: 1

(0 members and 1 guests)