BenzWorld Member
Date registered: Sep 2005
Posts: 54
Mentioned: 0 Post(s)
Quoted: 0 Post(s)
(Thread Starter)
gauging intrest in ML parts: custom coilovers, 20in rims and interior
---
it has come time to part ways with our Ml and i wanted to see if there was any intrest in the parts i am taking off of it.
first is a set of 20x8.5 Tsw Kyalami rims with 295-40-20 kuhmo tires. the tire have 2000 miles on them, and still have good tread left. the rims have small pits in them from road dirt and will need a good polishing to get them back to normal. i will have pics of them up this weekend, but here they are on the car. open to offers. they are the hyper silver. we payed over $1850.00 for them new, and i know i cant get that for them.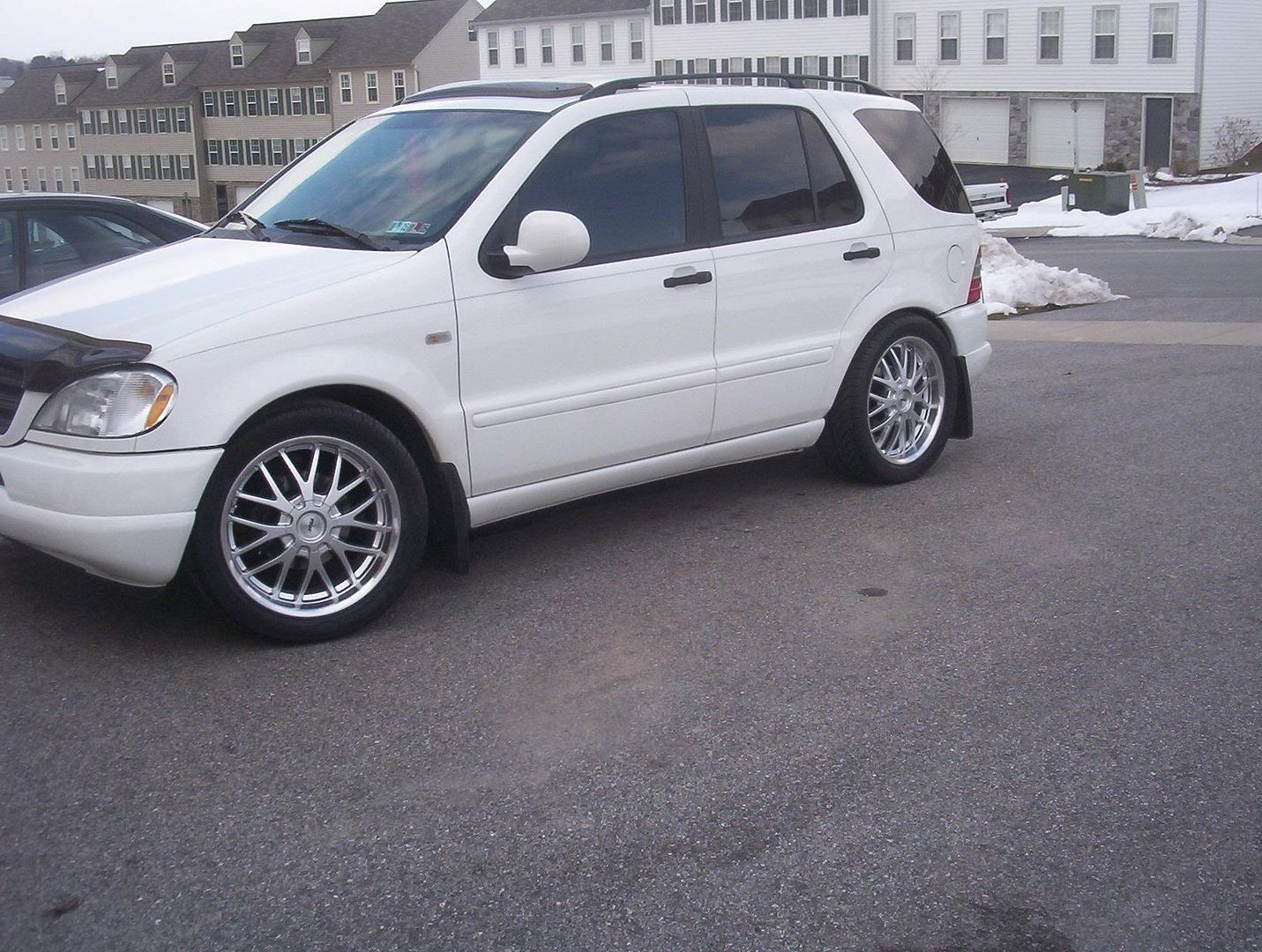 .
second is a set of custom coilovers for the rear. i spent over $900.00 and 3 months researching these to get them safe and correct. they have a bilstein strut, coilover sleeve with adjustment from 0-6.5 inches on the car, and a coilover spring. these have 1900 miles on them. i will have pics up this weekend when i take them off the car. these ride great and make the car look great. open to serious offers on them.
i also have a set of the all season floor mats, the rubber ones. these have been used for 2 winters and are still in great shape, just dirty, which will clean up good. i will take some pics this weekend of them. open to offers
and last we have the oem divider, i think it is called the dog protector or something, it mounts on the spaces in the headliner area and the chome hooks in the floor, pics will be up this weekend, and open to offers
please make realistic offers on the parts and i will ship at buyers expense. and questions please email me at booney9736@yahoo.com or respond here
BenzWorld Member
Date registered: Sep 2005
Posts: 54
Mentioned: 0 Post(s)
Quoted: 0 Post(s)
(Thread Starter)
RE: gauging intrest in ML parts: custom coilovers, 20in rims and interior
---
lots of emails[:0]
Currently Active Users Viewing This Thread: 1

(0 members and 1 guests)