BenzWorld Junior Member
(Thread Starter)
Advice on selling my 450SE
---
Hey all, I'm asking for some advice on either getting the amount of money I should or making my car worth more. My father gave me his 450SE. It is registerd, smog exempt, has 2006 tags on it, and no exterior damage. Only problem is the interior in the back of the car is crappy. Radio works, windows work, AC works, but the drvier door cant be opened from the outside with a key. Now if I got the interior back and the door fixed, would it raise the price of the car significantly? Thanks.
BenzWorld Elite
RE: Advice on selling my 450SE
---
it might not raise the price at all but you will have a better change of selling it,
how much are you asking??
---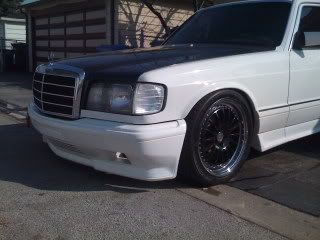 Currently Active Users Viewing This Thread: 1

(0 members and 1 guests)