Quote:
To me it's pretty simple. This place was built with public funds, by an act of Congress. Congress shall make no law in regards to religion.
You keep getting derailed at the same spot. Read it again. Out loud if you have to. While I don't expect people to memorize it, I must point out that they haven't changed the text in over 200 years.
BenzWorld Elite
Date registered: Mar 2005
Vehicle: 1967 Irish/ Pole
Location: Pittsburgh
Posts: 3,938
Mentioned: 0 Post(s)
Quoted: 66 Post(s)
Quite. The likely meaning of the clause can be better explored in the more elaborate address of Virginia's 'establishment' of the Anglican Church, put forth at about the time of the writing of the COTUS, separately, by Madison and Jefferson, two of the states opposed residents.
"...Because it is proper to take alarm at the first experiment on our liberties. We hold this prudent jealousy to be the first duty of Citizens, and one of the noblest characteristics of the late Revolution. The free men of America did not wait till usurped power had strengthened itself by exercise, and entagled the question in precedents. They saw all the consequences in the principle, and they avoided the consequences by denying the principle. We revere this lesson too much soon to forget it. Who does not see that the same authority which can establish Christianity, in exclusion of all other Religions, may establish with the same ease any particular sect of Christians, in exclusion of all other Sects? that the same authority which can force a citizen to contribute three pence only of his property for the support of any one establishment, may force him to conform to any other establishment in all cases whatsoever?..." -Madison

"...Be it therefore enacted by the General Assembly, That no man shall be compelled to frequent or support any religious worship, place, or ministry whatsoever, nor shall be enforced, restrained, molested, or burdened in his body or goods, nor shall otherwise suffer on account of his religious opinions or belief; but that all men shall be free to profess, and by argument to maintain, their opinions in matters of religion, and that the same shall in nowise diminish, enlarge, or affect their civil capacities. ..." -Jefferson
Religious Freedom Page: Memorial and Remonstrance Against Religious Assessments, James Madison (1785)
The Virginia Act For Establishing Religious Freedom - Religious Freedom Page
A thorough examination of these two documents (through the links) will reveal an argument, as is put forth in the DOI, that the authority that indicates proscription against 'established religion' is withheld from government and from society, and it is left to man by god. Sorry if that makes ~the universal~you angry, but Jefferson and Madison may not have been bitterly forced to pray, and hard, by their mommys and their daddys as you~once again universal~ may or may not have been. The two of them, however, apparently think that framing the American story and the rights of Americans as 'subject to divinity' is acceptable and or natural, and that divinity exerts a limiting influence on government.
The insertion of anachronistic meanings into the words of the clause, contains the possibility of enacting the establishment it was intended to forbid.
I continue to wonder at the content (of the totality) of the exhibit. Having no other basis by which to judge the 'position' assumed by the senator.
---
-Marty


"...pour out of one vessel into another; and as those old Romans robbed all the cities in the world, we skim the cream of other men's wits, pick the choice flowers of their tilled gardens to set our own sterile plots."
-a Richard Burton
---
Last edited by A264172; 12-05-2008 at

03:24 PM

.
BenzWorld Elitist
So... there's this new religion (new to me anyway) called FSM, you worship the Flying Spaghetti Monster.... I think it sounds cool and I'm looking into the tax exemption.
Speaking of which, there should be absolutely no tax exemptions for any religions, even the FSM. Religions are private clubs, or semi-private, depends on which one, anyway, exempting any of them violates the First Amendment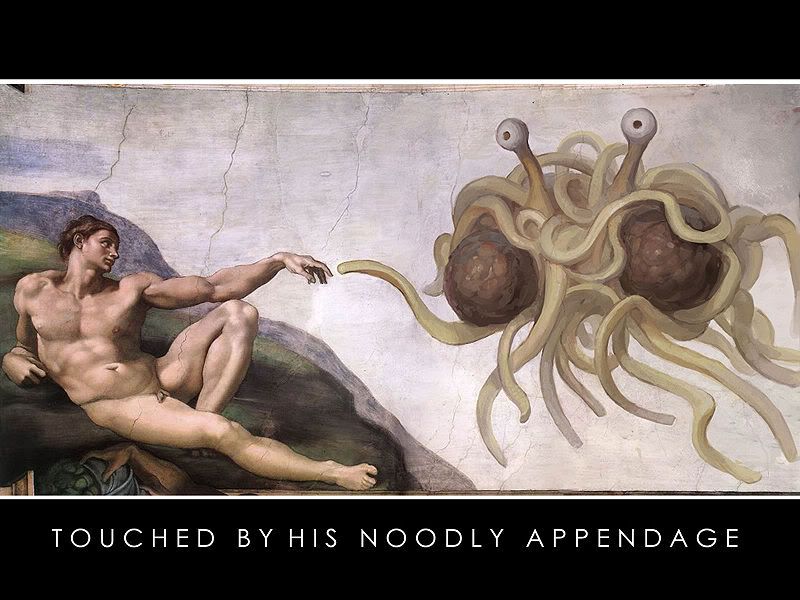 BenzWorld Elitist
Chocolate salty??
---
Good God, it has nads.
Currently Active Users Viewing This Thread: 1

(0 members and 1 guests)
Similar Threads
Topic
Author
Forum
Replies
Last Post
Hello from New Guy

Bomber230K

R170 SLK-Class

7

08-25-2006

02:47 PM

new guy here

Mikeb12

W210 E50 AMG, E55 AMG

7

08-17-2006

10:58 AM

New guy here...

JustFord0099

W203 C-Class

8

07-21-2006

04:17 PM

Another new guy

Lurker

W203 C-Class

1

06-30-2006

08:16 AM

New Guy

SergC

W203 C-Class

6

08-24-2004

04:47 PM