Will Moderate For Cigars
Quote:
Nope, it's just the moronic frame.

I particularly like how faded the lower part is that isn't shaded by the deck lid overhang.
I noticed the added 'possessive' apostrophe in Nao's title and I was fixing to nail him for it by calling him all sorts of abusive names.
Because, I, too, was looking for the hidden message in the plate number, not paying attention to the error on the plate frame.
So, is the teacher a sexy queen?
---
2005 S430 4Matic 'Morton' W220.183 • 722.671 Rest in Peace
Bells and whistles are thorns and thistles.
worst mod in BW history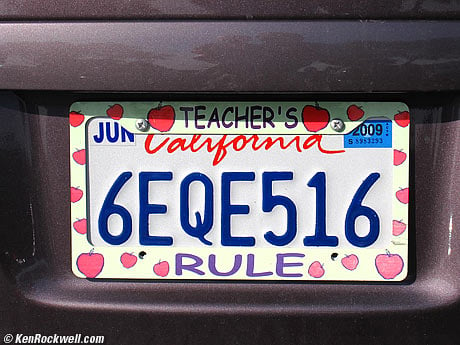 Sexy Queef I b(e)
---

Currently Active Users Viewing This Thread: 1

(0 members and 1 guests)
Similar Threads
Topic
Author
Forum
Replies
Last Post
The .... suck.

mlfun

Off-Topic

12

08-09-2008

07:47 PM

Mythbusters suck

ScottinSoCal

R/C107 SL/SLC Class

2

02-25-2008

08:38 AM

hippies really suck!!

theboss

Off-Topic

27

10-18-2005

04:28 PM

benz's suck!

billyzbenz

C208/A208 CLK-Class

2

10-13-2005

09:26 PM

Birds Suck

DanStubbs

C208/A208 CLK-Class

8

05-15-2005

07:36 PM