BenzWorld Junior Member
Date registered: Jun 2006
Posts: 5
Mentioned: 0 Post(s)
Quoted: 0 Post(s)
(Thread Starter)
New Generation Mercedes SL-Class
---
With an output of 285 kW/388 hp and 530 newton metres of torque, the newly developed V8 engine in the Mercedes-Benz SL-Class SL 500 offers everything that is expected of a powerful sports car. The eight-cylinder unit has a displacement of 5.5 litres and is one of the most powerful engines in its displacement class. The SL 500 accelerates from zero to 100 km/h in 5.4 seconds (predecessor model: 6.2 seconds). Despite the 26 percent boost in performance, the fuel consumption (NEDC combined) matches that of the predecessor model at 12.2 litres per 100 kilometres.
The six-cylinder engine in the SL 350 is another new unit. Although this 200-kW/ 272-hp V6 powerplant achieves fuel savings of over one litre per 100 kilometres, its output is 11 percent higher. The combined NEDC fuel consumption is 10.3 litres per 100 kilometres. The SL 350 accelerates from zero to 100 km/h in 6.6 seconds, making it more than half a second faster than the predecessor model.
At the top of the model range is the SL 600 with its V12 biturbo engine. The output and maximum torque of this unit have been increased to 380 kW/517 hp and 830 newton metres respectively. This twelve-cylinder engine accelerates the SL-Class from zero to 100 km/h in just 4.5 seconds (predecessor model: 4.7 seconds).
All three engine variants of the SL-Class have newly developed exhaust systems: the specially sound-engineered, powerful engine note has been tuned to enhance the driving experience while still offering exceptional comfort on even the longest trips. Mercedes-Benz equips the V6 and V8 models of the new SL-Class with the 7G-TRONIC seven-speed automatic transmission as standard.
7G-TRONIC Sport, which is available as an optional extra, allows shifting to be performed up to 30 percent faster in manual "M" mode; furthermore, this package features steering-wheel shift paddles similar to those used in Formula 1.
http://www.benz4ever.com/
BenzWorld Elite
Date registered: Sep 2005
Location: Ann Arbor, Michigan
Posts: 11,243
Mentioned: 0 Post(s)
Quoted: 1 Post(s)
Hmm...5 hits. I think that's a record.
Regarding the thread, you think we don't know that? Look at the site you're posting on.
---
2002 Mercedes-Benz ML320 (sold)
2011 Chrysler Town & Country
2008 Toyota Camry Hybrid
2003 Yamaha V-Star 650 Classic
2002 Jaguar X-Type 2.5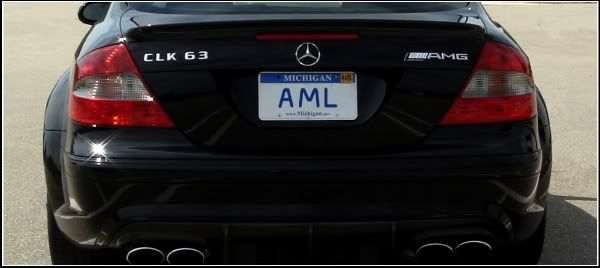 Currently Active Users Viewing This Thread: 1

(0 members and 1 guests)