BenzWorld Elite
Date registered: Sep 2005
Location: Ann Arbor, Michigan
Posts: 11,243
Mentioned: 0 Post(s)
Quoted: 1 Post(s)
RE: New Header Idea? (No gmisbest, thanks)
---
If we didn't have those arabs working, you wouldn't have gas for those gas guzzling GM SUVs.
---
2002 Mercedes-Benz ML320 (sold)
2011 Chrysler Town & Country
2008 Toyota Camry Hybrid
2003 Yamaha V-Star 650 Classic
2002 Jaguar X-Type 2.5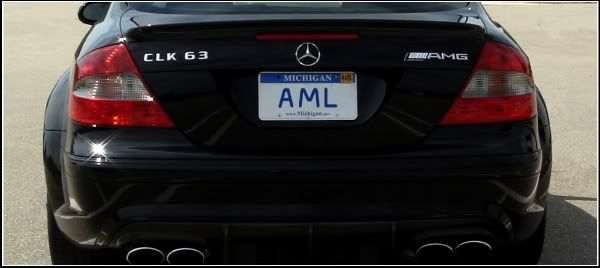 RE: New Header Idea? (No gmisbest, thanks)
---
Quote:
Shabah - 12/12/2005 6:08 PM
Quote:
GMISBEST - 12/12/2005 6:02 PM
Quote:
Shabah - 12/12/2005 5:51 PM
Quote:
GMISBEST - 12/12/2005 5:46 PM

Oh I forgot to add something about the arab. As he can't resist to get the last word in there is always a guarantee that the proposed strategy will fail.

The conundrum here is that the arab may not really be an arab - what are the chances that he stays awake all weekend during North American "hours" to watch the market. Only markets open during the weekend are the ones he purports to live in (Thursday and Friday being weekend) and one must presume that he will need at least some sleep to run his empire in the middle of the desert. Mmmmm.

In any case. Guys, sell your faggy poser girly man imports and get A REAL CAR. DAMMIT!
Have you ever been in my part of the world? f you have then you would have understood that we don't operate with your version of 9 to 5 work/life...
Anyone who has been in the Middle East will tell you that we pretty much don't sleep at night because it is too hot during the day to work...
Here is my schedule, I go to the office at 7am then leave at 11 am. I come back at 4PM and stay there until 11PM sometimes 2 am... Ask people who know instead of thinking from your perspective...
Mmmm right. You'll be the first Arab to ever work between 4 and 11pm. In by 7am out by 7:30 to pray in by 8am out by 9am to pray in by.... out by 3pm to pray in by 3:20pm out by 4pm to go home. Unless its Ramadan (sorry, ramidan) then it's the same as above except out by 4pm to wait for the sun to set at 5pm and hit the restaurants till 4am and then go pray. Of course now it's winter and temperatures have dropped to a freezing 80 degrees during the day with those 2 annual rain storms onto your non-draining roads just around the corner so you'll be in your warmest clothes wishing for those hot 140 degree summer days to come back.
You almost got it except for the "only Arab to ever work between 4 and 11PM". Do you think that we are lazy or have no work ethics? Sometimes I work more than that because I don't have set hours and it is my business to be online and learn...
You on the other hand, prove to me what have you learned on this forum? Nothing because everything was about you and your stinkin GM... Did you ask anyone a question to get some insight nooooo because you know everything....
That's the difference between you and me... carry on with your ignorant rant and keep amuzing yourself....
Oh oh. Not ignoring me.
Actually, its simply because I know Saudi Arabia and I actually do speak from some experience. Not that I believe anyone is inherently lazy BUT the Saudi welfare system in particular has over time produced an unsustainable culture amongst it's citizens - and I'm not talking about the 6 million foreigners still doing the heavy hauling there. That's of course changing as the entrenched system has become overwhelmlingly expensive (well, maybe that change is now slowing down with expensive crude and massive budget surpluses) but this is the painful kind of change that takes time.
Currently Active Users Viewing This Thread: 1

(0 members and 1 guests)