BenzWorld Elite
Date registered: Sep 2005
Location: Ann Arbor, Michigan
Posts: 11,243
Mentioned: 0 Post(s)
Quoted: 1 Post(s)
(Thread Starter)
:::Happy Veteran's Day:::
---
I would like to thank all the men and women who have risked their lives doing what they do. Not just the people in Iraq, but to everyone stationed all over the world. Thank you for keeping this country safe and free.

GOD BLESS THE WHOLE WORLD, NOT JUST AMERICA

And Happy Remembrance Day to you Canadians.
---
2002 Mercedes-Benz ML320 (sold)
2011 Chrysler Town & Country
2008 Toyota Camry Hybrid
2003 Yamaha V-Star 650 Classic
2002 Jaguar X-Type 2.5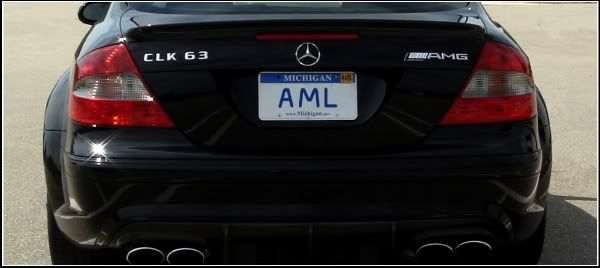 BenzWorld Member
Date registered: Nov 2005
Vehicle: '05 CLK 320, '95 Honda Civic (let the tuning begin....)
Location: Ohio
Posts: 70
Mentioned: 0 Post(s)
Quoted: 0 Post(s)
RE: :::Happy Veteran's Day:::
---
I am veteran.

Thank you. :)
---
"I may be a geek - but it pays for the car!!"...
BenzWorld Elite
Date registered: Sep 2004
Vehicle: 95 E300
Location: Inside my head
Posts: 36,850
Mentioned: 0 Post(s)
Quoted: 392 Post(s)
RE: :::Happy Veteran's Day:::
---
I am a veteran. Thank you.

And to all my brothers and sisters in arms, I salute you.

To those who died in service to your country or lost a loved on in that service, thank you.

B


RE: :::Happy Veteran's Day:::
---
What do we think of when we hear "Veteran's Day" or "Memorial Day"? What sale to go to? Who has the best bargains? Maybe stay home and do a little fixing up. But the real meaning is hundreds of thousands of soldiers have lost there lives for our country! Many who survived are injured and perminently disabled. We do not seem to thank these vets enough for there sacrifice. Wether we agree or not with the motives of war, few complane when they give there best and recieve no thanks for it. I am grateful as are millions of other Americans for the sacrifices made for our ability to live in a free contry.
Recently, a habitat house was built for a disabled vet. What a feeling knowing he got thanked by hundreds of workers who gave a dam enough about him and his famly to help with it.

Thanks vets for your service!!
Currently Active Users Viewing This Thread: 1

(0 members and 1 guests)