BenzWorld Newbie
Date registered: Apr 2015
Posts: 2
Mentioned: 0 Post(s)
Quoted: 0 Post(s)
(Thread Starter)
Just finished my "E63 AMG" golf cart
---
New poster, long-time lurker and Benz owner. I have an older Yamaha golf cart that wanted to do something to, so I spent the winter cleaning it up and making it look like her bigger sister:
I still need to clean her up a bit and add the front badge, but that's currently on backorder. Now if only I could get a little of the AMG power under the seat...
BenzWorld Senior Member
Date registered: Oct 2012
Vehicle: 1989 560SL; 2014 E350; 1960 190SL-sold; 1996 280C-sold
Location: Mid Hudson Valley, NY
Posts: 595
Mentioned: 0 Post(s)
Quoted: 95 Post(s)
Looks like you'll be the talk of the club when you show up for your next round!
---
When out on the road, it's always best to watch out for Pot holes, Sink holes, and those other Holes!

Robert AKA: EEEEZY
You can't get us confused. I'm also "Nice", but NYYYCE is NEVER "Easy"!
BenzWorld Elite
Date registered: Dec 2005
Vehicle: W211 E320 Bluetec R129 SL500 - $1300 car ........ Ford F350 6l
Location: CA Bay Area
Posts: 31,510
Mentioned: 9 Post(s)
Quoted: 1057 Post(s)
Nice. Looks like my older one could use some update.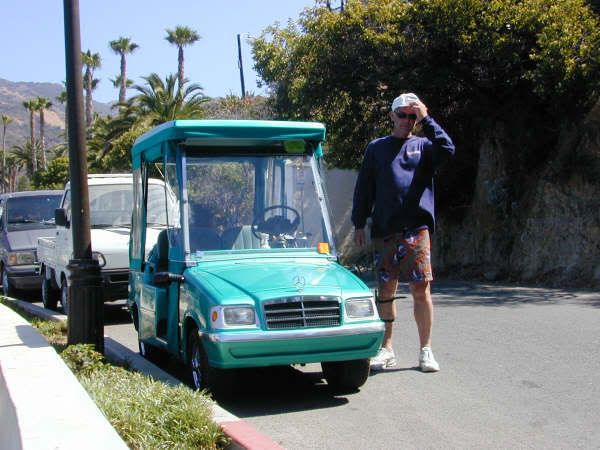 ---
Currently Active Users Viewing This Thread: 1

(0 members and 1 guests)