BenzWorld Newbie
Date registered: Mar 2013
Posts: 2
Mentioned: 0 Post(s)
Quoted: 0 Post(s)
(Thread Starter)
New owner of a C63 Edition 1!
---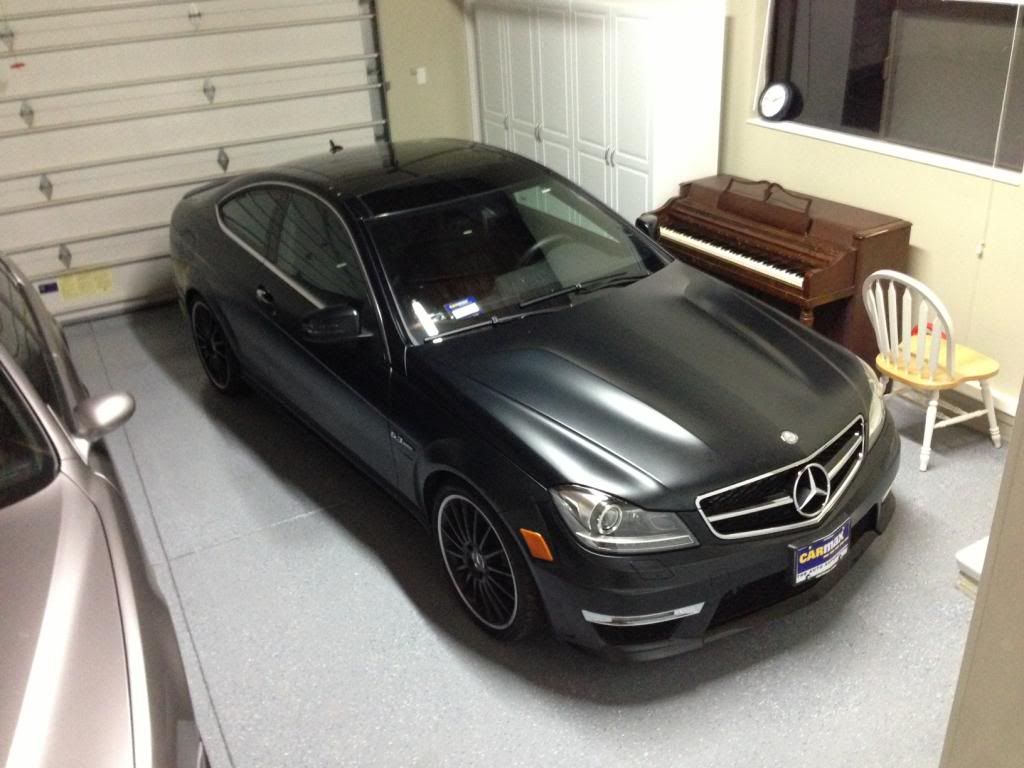 So I finally found an Edition 1 and unfortunately I found it at CarMax which was the worst car buying experience I've ever had.

I need help finding someone that knows how to care for this factory matte black paint. If you guys know any shops or anyone that can do this at their place or mine. Please let me know!
CARMAX EXPERIENCE
So I paid $649 to transfer the vehicle from arizona to modesto. The vehicle was originally for sale at costa mesa but there was a potential buyer that shipped to to AZ but did not have enough funds for it.
It took them 7 days to ship it over to Modesto which wasn't bad. But once it had arrived, I was told there was no scratches whatsoever on the car so I already expected it to be in perfect condition. Lo and behold, scratches on the front bumper. On the left and right to be exact and it was textured. Even the wheel had a scratch. I demanded a price reduction but they wouldn't budge. After 30 minutes of back and forth, I showed them the email where the salesperson from AZ stated it was in perfect condition. So finally they took off the $649 transfer fee which was nothing compared to what I have to pay to repaint the bumper.
I went off to the bank to get a cashier's check and once I got back, I saw a couple sit inside the car while a salesperson was helping them in. A transfer vehicle is considered a sale pending vehicle under CarMax's strict policy. So I told Jay (carmax salesperson) that it was a transfer vehicle and its pretty much sold. He gives me this guilty look on his face and mumbles something to me while the customer starts revving the engine.
Overall an unprofessional workplace with no customer value.
Outstanding Contributor
Date registered: May 2007
Vehicle: Zotye Auto 1.5T T600 2016
Location: The wild west of the Far East
Posts: 52,064
Mentioned: 3 Post(s)
Quoted: 283 Post(s)
Welcome to Benzworld.
---
ERIC.
___________________________________________
"I am enclosing two tickets to the first night of my new play; bring a friend,
if you have one
."
- George Bernard Shaw to Winston Churchill.
"Cannot possibly attend first night, will attend second ...
if there is one
."
- Winston Churchill, in response.
BenzWorld Newbie
Date registered: Mar 2013
Posts: 2
Mentioned: 0 Post(s)
Quoted: 0 Post(s)
(Thread Starter)
Quote:
Welcome to Benzworld.
Thank you! I'm glad I am once again an AMG owner!
Currently Active Users Viewing This Thread: 1

(0 members and 1 guests)