BenzWorld Newbie
Date registered: Nov 2012
Posts: 1
Mentioned: 0 Post(s)
Quoted: 0 Post(s)
(Thread Starter)
CHANGE OIL MYSELF?
---
I HAVE A 2006 SL500. WOULD IT BE OK IF I CHANGED OIL MYSELF AND USED MOBILE 1 HIGH MILEAGE OR DOES MERCEDES DEALERSHIP DO A FULL INSPECTION? I DONT WANNA PAY $400 FOR AN OIL CHANGE WHEN I CAN DO IT FOR 50
BenzWorld Elite
Date registered: May 2003
Vehicle: 2012 Focus SE
Location: Ormond Beach, FL
Posts: 7,704
Mentioned: 1 Post(s)
Quoted: 69 Post(s)
I don't know where you're located, but the dealership I used to take my Mom's E500 to only charged $100.
---
Felicita e un bicchiere di vino con un panino.
BenzWorld Member
Date registered: Oct 2012
Vehicle: 1987 420 SEL
Location: Indianapolis
Posts: 281
Mentioned: 0 Post(s)
Quoted: 3 Post(s)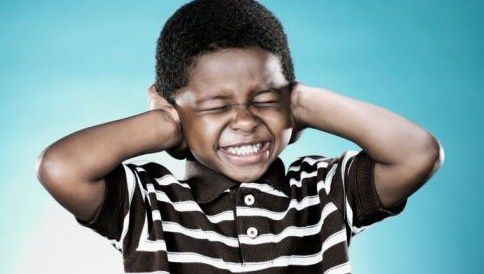 BenzWorld Elite
Date registered: Dec 2005
Vehicle: W211 E320 Bluetec R129 SL500 - $1300 car ........ Ford F350 6.7l
Location: Vegas MAN, Vegas
Posts: 32,523
Mentioned: 10 Post(s)
Quoted: 1289 Post(s)
Having car out of warranty you can do whatever you want.
Dealers from what I heard are not allowed to do oil change only and reset FSS for liability reasons. Full service takes much more than oil change. Get your manual and read if you are comfortable with doing all other checking.
BenzWorld Member
Date registered: Apr 2007
Location: Iowa
Posts: 385
Mentioned: 0 Post(s)
Quoted: 5 Post(s)
I always have changed my own oil.
In the R230 SL's, the hardest thing is removing the plastic underbody panels to get to the drain plug -- it's behind the back one.
Be sure you get the correct Mobil1, in my year at least, only the "European" 0W-40 is approved.
Have at it!
---
Phil

Prior MBs:
1971 250, 1983 380SEL
1986 190E2.3, 1987 300TD
1994, 2003, 2005 SL500s
2001 E320 4Matic
2011, 2012 E350 4Matics
2012 S550 4Matic
BenzWorld Elite
Date registered: Aug 2006
Vehicle: 2002 ML320, 2003 A160
Location: Brisbane, Australia
Posts: 3,633
Mentioned: 2 Post(s)
Quoted: 498 Post(s)
The oil to put in is
not
Mobil 1 High Mileage
, but you're close.
If you care about stuff like engine life and reliability, then select an MB-approved oil and fleece filter and perform all the recommended checks in your maintenance booklet. If Mercedes-Benz service history and resale value are also important to you, have a dealer's workshop do the servicing.
Welcome to the forum.
(For the reading comfort of all members, please turn off caps-lock.)
BenzWorld Elite
Yes you can do the Oil Change yourself. Get yourself the necessary Oil for your AREA, not a general oil. Summer vs. Winter has different Oil weights. Buy the highest quality Oil Filter you can afford. $15-$25.00. Replace the Copper Washer on the Oil Drain Plug, thats about 80cents. I buy my Oil at Wal-Mart in the Big Jug and then 3 of the Quarts.
Do some general reading here on the Forum and get your parts beforehand. If you're a good Shade Tree Mechanic, you should have no problem.
---
Charles
New York City, NY
Richmond County
United States of America
BenzWorld Junior Member
Date registered: Nov 2012
Vehicle: 1992 Mercedes 300 SE, 1976 Datsun 260 GSR30, 2007 Honda Accord Euro, 1995 Jeep Cheroke XJ
Location: NSW, Australia
Posts: 16
Mentioned: 0 Post(s)
Quoted: 0 Post(s)
If its out of warranty, then as long as the weight is in the range for the engine and the temperature, it really doesn't matter what brand you use. The more expensive brands have more additives to either make it quieter, run smoother, clean out more carbon build up (which inversely can make the engine nosier).
Pick and choose based on how the car has previously been maintained. If the engine is a bit noisy or smokes a touch on start up (valve stem seals on the way out sort of thing) then maybe a heavier oil than normal is required. If you like to thrash the crap out of it, get an oil designed more for stop and go and change it more frequently. Etc.
When you change your oil I do the following;
check your air filter is clean and change as required
check cabin filters, clean and replace as required
check fluid levels, brake, radiator, clutch if you have one, washer bottle,
check condition of cooling system hoses both engine cooling and cabin,
check the multi v pulley belt (serpentine belt or fan belt depending on how old you are
) for tightness (sometime the tensioner fails) and condition, replace as required if its got frayed edges or cracks,
check spark plugs big NOTE here. Spark plugs are your windows to how your engine is preforming. Even if they are in good condition or new even, taking them out and looking at them each service gives you an idea on how well its burning its mixtures and other issues,
have a look at your brakes for wear and condition of discs,
tyre condition, rotate tyres if they are all the same make and model,
maybe change the fuel filter pending on how long ago it was changed, I do mine at least every 2 years or 40,000 kms,
check suspension wear,
look for leaks from the engine, box, diff, steering box, radiator
check the condition of drive boots etc.
lube hinges and locks
Oh and check your tyre pressures
You won't find a dealer does any more than that and allot of the time allot less but will clean the exterior, blacken your tyres and reset the tyres to factory specs which drives me mental. There is a reason I run non factory specs for air pressure in my tyres.
Mind you I do over half of that list every time I wash the car which is every two weeks. Ie look for leaks, check levels and condition of hoses and belts, lube hinges as required, blacken the tyres
, etc.
Currently Active Users Viewing This Thread: 1

(0 members and 1 guests)