BenzWorld Junior Member
Date registered: Nov 2012
Posts: 18
Mentioned: 0 Post(s)
Quoted: 0 Post(s)
(Thread Starter)
S63 from UK / Europe
---
Thought I'd introduce myself first before I start asking questions
Belgian native, but lived in UK, France and Finland.
Driven a few Mercedes's.
- w124 300D (kept it 7 years and done 140000 miles)(absolutely trouble free!)
- W124 E300D (written off in an accident after 1 year)
- W210 E230 (had it 11 years and done 160000 miles, again absolutely no problems ever)
- W220 S320 (6 years, 115000 miles. No issues, bar the typical COMAND problems of Satnav giving up).
Now I have this beautiful S63 AMG. It is Designo Platinum Black, has the 20" five-spoke wheels, grey leather interior, and has most options, including the NightVision camera, massaging and ventilated seats, Distronic, etc.
To be honest, I was a bit lucky that the car market was doing so badly in 2008-2010. I was aiming for an S500, but I was offered a VERY big discount on this car which was already standing at the UK dealer and did clearly not shift easily given the crisis...
I have always had Mercedes's because they gave me trouble-free motoring anywhere I went for many years. True, this one is a bit expensive on brakes, but all the electronic toys have been faultless. Unlike the basics of the car itself. (cilinder head and gearbox).
What I love most: the sound
(of the exhaust, not the valves
)
Few pics.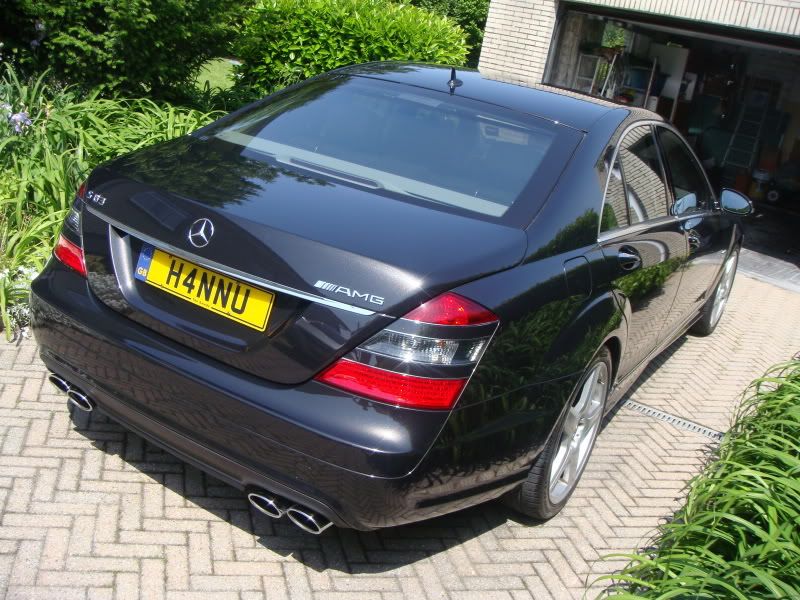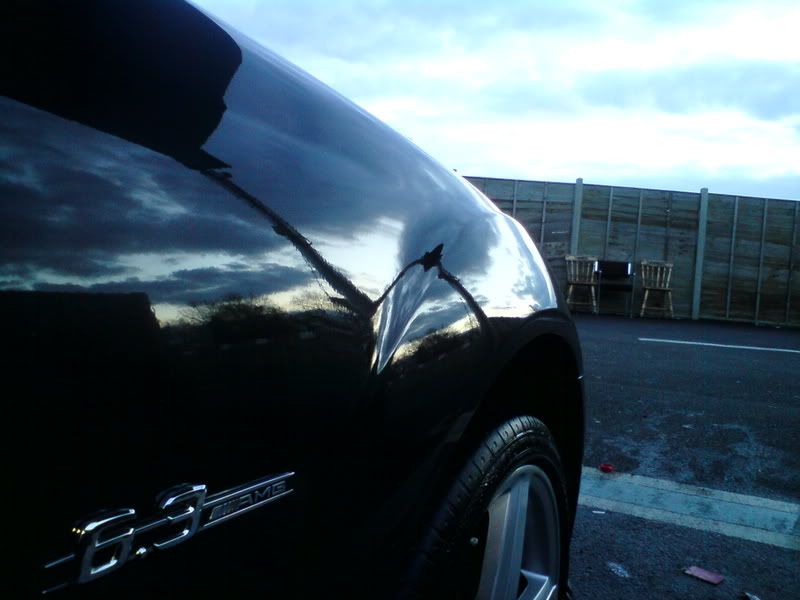 In case you wondered about the plate: Hannu is the little chap in the picture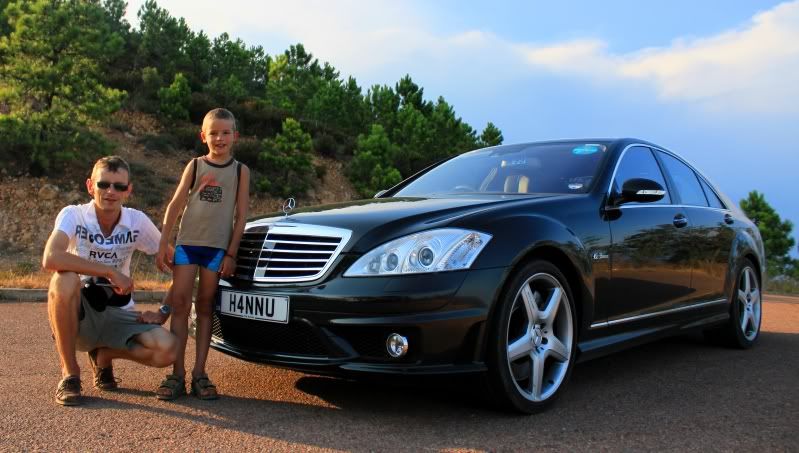 Outstanding Contributor
Date registered: May 2007
Vehicle: Zotye Auto 1.5T T600 2016
Location: The wild west of the Far East
Posts: 52,071
Mentioned: 3 Post(s)
Quoted: 283 Post(s)
Welcome to Benzworld
---
ERIC.
___________________________________________
"I am enclosing two tickets to the first night of my new play; bring a friend,
if you have one
."
- George Bernard Shaw to Winston Churchill.
"Cannot possibly attend first night, will attend second ...
if there is one
."
- Winston Churchill, in response.
Currently Active Users Viewing This Thread: 1

(0 members and 1 guests)