BenzWorld Newbie
Date registered: Mar 2011
Posts: 3
Mentioned: 0 Post(s)
Quoted: 0 Post(s)
(Thread Starter)
Hello Gents
---
Glad to have found the forum. I am new to Mercedes but very familiar with german cars. I plan to use the search button often and get to know the car well. On to the story.
So Being self employed leaves a guy with some spare time and a few extra bucks if he is lucky. Well, I am blessed. I had a few extra bucks and a lot of spare time between deals. My wife on the other hand works 40 hours a week at a decent job for shit pay and loves every minute of it. She is a soldier, my rock and the love of my life. In addition she has driven crappy cars her whole life. 5 years ago we (she rather with my help) bought a 2000 civic and thought her prayers had been answered because it had A/C and power windows.
Well, enough is enough. I wanted my baby to shine. I want her ass to be heated, her privacy screens to engage with the push of a button. Her sunroof and windows need to be 1 touch and the message on her dash should say "Hello Felicia" when she puts in the key.
Welp, Happy Anniversary Shorty:
2005 C230 Kompressor 48k
Sorry for the garbage pics. Will get more later.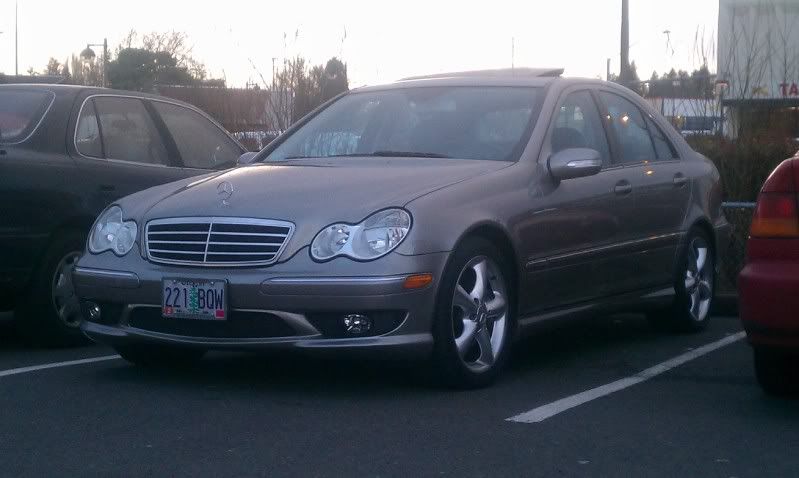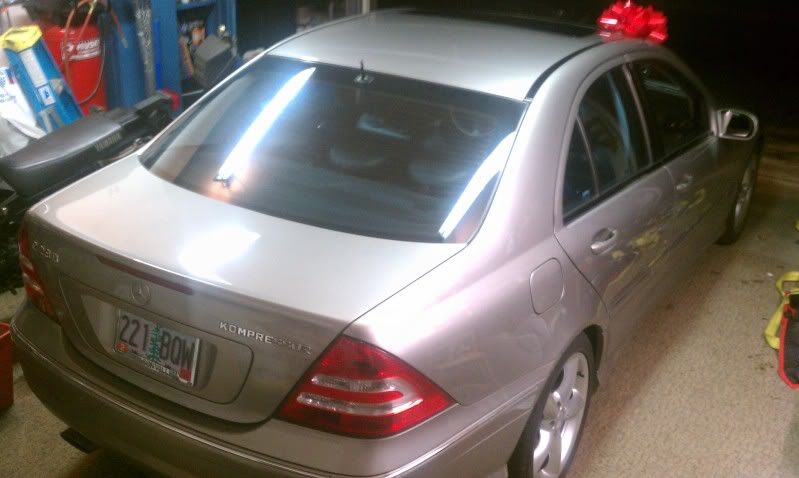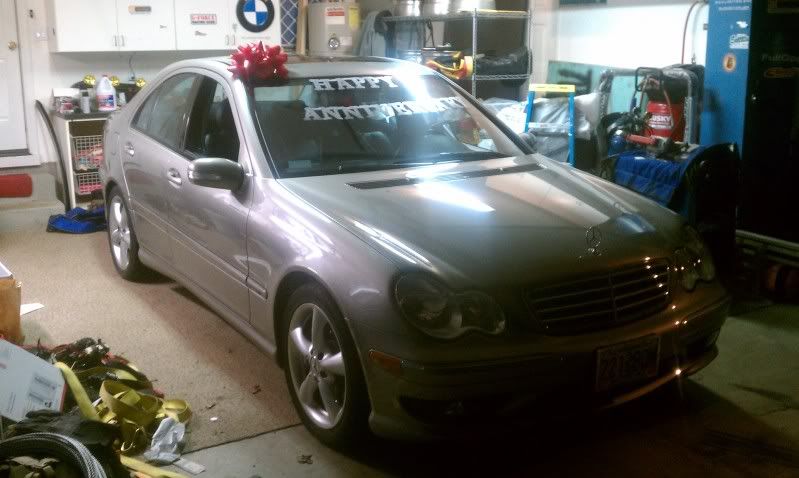 Much better pictures to come. This was 11:00 last night after I got home from Portland and before she got home from work. Already have the transmission dipstick ordered as well as Mobil jet oil for the supercharger. Going to do the oil change and all the B service maintenance this weekend.
Thanks for having me.
Cheers.
---
Last edited by E30Newbie; 03-11-2011 at

12:28 PM

.
BenzWorld Elite
Date registered: Mar 2005
Vehicle: '01-E320 & 02-ST2
Location: John 15:18-19
Posts: 31,634
Mentioned: 0 Post(s)
Quoted: 35 Post(s)
Welcome aboard! Please click user cp and edit details so you can add your vehicle and location to your profile, it's useful information going forward.
Enjoy the wheels, good that you appreciate the better half, too.
---
Socialism is a philosophy of failure, the creed of ignorance, and the gospel of envy; its inherent virtue is the equal sharing of misery. (Winston Churchill)

Outstanding Contributor
Date registered: May 2007
Vehicle: Zotye Auto 1.5T T600 2016
Location: The wild west of the Far East
Posts: 52,078
Mentioned: 3 Post(s)
Quoted: 283 Post(s)
Welcome to Benzworld
---
ERIC.
___________________________________________
"I am enclosing two tickets to the first night of my new play; bring a friend,
if you have one
."
- George Bernard Shaw to Winston Churchill.
"Cannot possibly attend first night, will attend second ...
if there is one
."
- Winston Churchill, in response.
Currently Active Users Viewing This Thread: 1

(0 members and 1 guests)