BenzWorld Newbie
Date registered: Feb 2011
Posts: 3
Mentioned: 0 Post(s)
Quoted: 0 Post(s)
(Thread Starter)
Mercedes Customer Service
---
Forgive me if this is the wrong place for this post, but I just had an unbelievable experience at the local dealership and need some advice. My wife's daily driver is a 2007 GL450. The car just recently ended it's warranty and I purchased an extended one from the dealer. Since purchasing the EW the car has been in the shop 4 times in the past two months for different issues. Just a week ago I stepped outside to find the front wheel wells sitting on top of the tires. We took the car in and they have had it for over a week. No calls, no updates nothing. This is usual for this dealer. If you don't call them to check on your car you never get a call from them. With that said, my wife called them yesterday and they informed her that they could not duplicate the problem They said the computer gave no error codes and that she could come pick the car up. This issue went on for a few days as I observed the car raise when I started it and then about an hour later it was back sitting on the ground. If you would raise the airmatic suspension to it's full height, it would not lower as it would at its normal height.

Well, my wife goes to the dealer and when she pulls up the car is sitting in the front of the dealership ......same problem . I guess they never checked it before they put it outside for deliver. This makes me so mad. The service rep for our car laughed and said well that is interesting. My wife asked to see the service manager and he asked her if she was sure she wanted them to fix it? He said that it looked good lowered like that.

Can you believe this? Can anyone tell me how to file a complaint with MBUSA? This dealer is a joke and climbing the ladder there will get me no where.

Thanks in advance for any help.
BenzWorld Elite
Date registered: Jan 2007
Vehicle: 1962 W111 220SE Coupe
Location: Cloud City, OR
Posts: 2,289
Mentioned: 1 Post(s)
Quoted: 8 Post(s)
Hi, I'd locate another dealer and explain that you switched because the first dealer didn't satisfy you. Do you live in an area with no other dealer around? If so, then your best choice may be to speak to someone at the top in the dealership as this is almost always the best way to move forward. I've seen it said numerous times that MBUSA simply tells disgruntled customers that they have no control over dealerships (as they are not owned by Mercedes-Benz, but merely resellers of their cars, which many people do not understand).

More often than not, nobody wants someone calling their boss to complain, so I would go in personally and ask to speak to whomever is in authority at the time. If the right person isn't in, then schedule an appointment just to speak with them. Be calm, polite but firm and maybe even write something up beforehand with details of the dates and visits for the same problem as well as the results. It is useful so they don't have to rely solely on memory when discussing the matter with your service adviser.

Don;t threaten legal action or bring up other issues unrelated such as past repairs, just focus on this problem and make it sound like you are otherwise happy with them, just not in this situation. If a dealer feels they have already lost your business they won't be as inclined to assist you, but if they fear losing your business they will work to keep it.
---
-Marrs
The Coupe Group (W111/112 coupes and cabs)
official website
The Coupe Group
on Facebook
"Too many people are working at jobs they hate, to buy things they don't particularly want, to impress people they don't even care about."
--Dr. Deepak Chopra
BenzWorld Elite
Date registered: Sep 2005
Location: Ann Arbor, Michigan
Posts: 11,243
Mentioned: 0 Post(s)
Quoted: 1 Post(s)
As DirectLA already explained, nearly all MB dealers are independently owned and operated. You can probably bring it up to a regional rep. but they won't be able to do much for an instance like this.
---
2002 Mercedes-Benz ML320 (sold)
2011 Chrysler Town & Country
2008 Toyota Camry Hybrid
2003 Yamaha V-Star 650 Classic
2002 Jaguar X-Type 2.5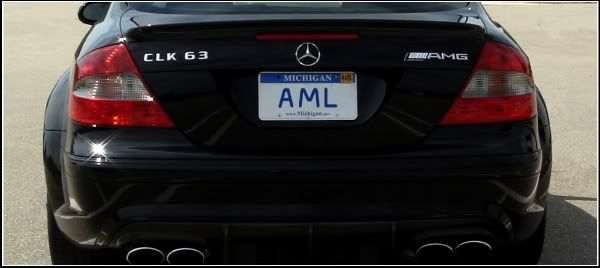 BenzWorld Junior Member
Date registered: May 2009
Vehicle: 04 E320 Sport
Location: Atlanta, Ga
Posts: 32
Mentioned: 0 Post(s)
Quoted: 0 Post(s)
I can tell you from 1st hand experience.........Dont expect any help from MBUSA. They are worthless, useless and on top of that they can get rude too........
BenzWorld Elite
Date registered: Dec 2002
Vehicle: 92 500SEL to 01 E320T current 2014 lexus LS460
Location: Florida
Posts: 3,886
Mentioned: 0 Post(s)
Quoted: 3 Post(s)
MBUSA, will listen to you and then forward your issues to the local "zone" rep who will speak to the dealership and report back to MBUSA. In my experience they will follow the zone reps opinion. get another dealership.
Lifetime Premium Member
Ditto to the others. Since you bought the EW from that dealer I would start there. I think they must have made some profit by selling it so they owe you one. BTW, is it an MB extended or aftermarket warranty? I'm asking because they make more money from AM than they do from MB EW. Good luck.
---
Mercedes Benz - Das beste oder nichts!
BenzWorld Elite
Date registered: Jan 2010
Vehicle: 99 E430, 01 E430 Sport, 00 SL500
Location: LA, CA
Posts: 3,266
Mentioned: 0 Post(s)
Quoted: 2 Post(s)
I can't believe MB got MF service. What happens to "class"?
But from the story, making jokes with customers' problem tells me that that MB service department is a gang of intimidating MF thugs. They know fixing airmatic problem will cost them dearly. Now, if the truck gets another problem, I think you'll hear more insult before the problem gets fixed. The thugs are at the upper hand, they'll hold the truck for days just to tire you out. The friction is already there between you and them. What's best to do? I'd swallow some loss to sell the truck, passing the EW to the buyer. Peace of mind is worth much more than some thousand dollar loss and the stress to deal with fucking bad attitude of those MF servicemen.
---
Last edited by mbvis; 02-09-2011 at

02:35 PM

.
Currently Active Users Viewing This Thread: 1

(0 members and 1 guests)