BenzWorld Newbie
Date registered: Mar 2010
Vehicle: 1999 C280 Sport
Posts: 2
Mentioned: 0 Post(s)
Quoted: 0 Post(s)
(Thread Starter)
1999 C280 Sport
---
Hi everyone - my dad just bought me a 99 C-class. It's a great, solid car, and I'm excited to start driving it. Generally speaking, it seems to be in good condition, but I'm worried about some of the electronic items failing. When we first drove the car, everything seemed to work fine, but I'm starting to see a few potential issues here and there.
- After I learned how to open the car windows with the key, the rear passenger-side window seemed to have a hard time going up and down, and the motor was making a lot of noise.
- The sunroof opens unusually in increments, and the close button is unresponsive - to close it shut, I have to press the "vent" button, but let go of the button before it closes.
- I have 2 (and the valet) keys for the car: one original smartkey, and a newer, smaller smartkey with the chrome logo on the back. The original one, which the owner never really used doesn't really work. Does it just need a new battery, or do I have to buy a new key?

Any answers would be great!!
BenzWorld Member
Date registered: Jan 2009
Vehicle: 2005 Mercedes CLK320
Location: Northern New Jersey
Posts: 149
Mentioned: 0 Post(s)
Quoted: 0 Post(s)
congratulations on the first car! (I'm guessing it is) and I think the questions would be best for the C- Class forum lol.
Pics would be great
---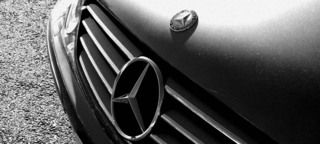 Got benz?
BenzWorld Elite
Date registered: Apr 2008
Vehicle: 1998 SLK230 210,xxx Miles
Posts: 7,685
Mentioned: 0 Post(s)
Quoted: 6 Post(s)
Currently Active Users Viewing This Thread: 1

(0 members and 1 guests)