BenzWorld Junior Member
Date registered: Sep 2009
Posts: 11
Mentioned: 0 Post(s)
Quoted: 0 Post(s)
(Thread Starter)
New Memeber
---
hey everyone, i'm new to the site, i'm TJ from Des Moines, IA. i don't currently have a benz, but i'm in the market for a W126 that i'd like to acquire over the next year or so to add to my ever-growing collection of vehicles.
i figured this would be an excellent place to expand my knowledge on the platform and be a good resource to get familiar with the types of trouble areas that i can expect to be working on! i've never owned a benz before but i've been around them to be more familiar with them than the average person. recently, however my dad just picked up a benz, a new Smart Fortwo as his commuter car and so far, its been fantastic.
i'm 24 and fresh out of college and currently, i own 3 cars, two of which are german -- a '04 Pontiac GTO (Holden/Vauxhall Monaro), a '99 Passat 1.8T and a '84 BMW 6 series (E24). german cars have always been my main passion, but i have such a big passion for cars it extends to a wide variety of others as well.
i've always wanted a W126 and i think it'd be really cool to have the 3 major german brands represented in my driveway! i look forward to getting to know the site and the people here!
below is my current micro fleet: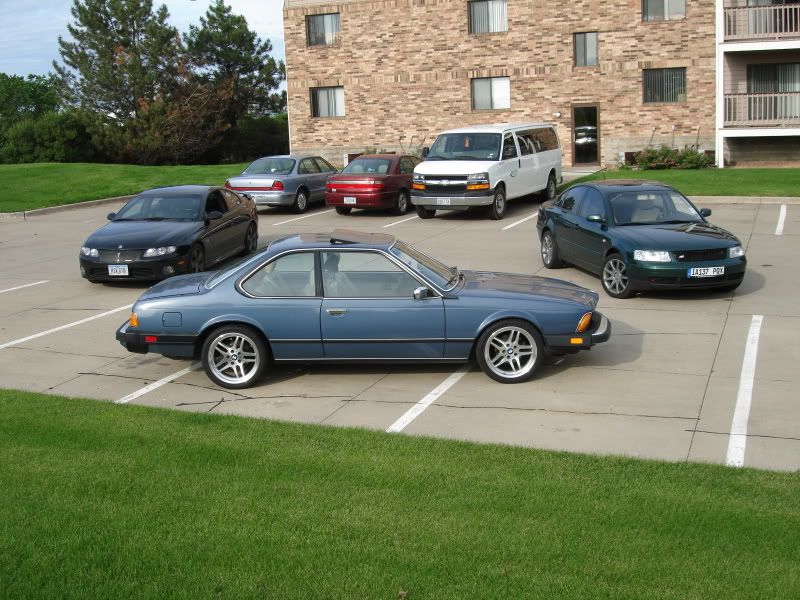 BenzWorld Elite
Date registered: Apr 2008
Vehicle: 1998 SLK230 210,xxx Miles
Posts: 7,685
Mentioned: 0 Post(s)
Quoted: 6 Post(s)
Currently Active Users Viewing This Thread: 1

(0 members and 1 guests)