BenzWorld Newbie
Date registered: Sep 2009
Posts: 4
Mentioned: 0 Post(s)
Quoted: 0 Post(s)
(Thread Starter)
C32 AMG Help Purchasing Used
---
Good evening everyone, I don't officially own a Benz yet (i'm working on it)... but I'd hate to post up a ton of questions being a newbie and all.... but here goes
VIN:WDBRF65J14F529047
Was wondering if you guys could help me out here. I'm in the market for a C32 AMG in the Chicagoland area. I found this particular one for sale:
http://www.theimportautogallery.com/...g-4248173.html
The dealer allows a free view at the car fax report from his site and there seems to be a few red flags:
http://www.carfax.com/VehicleHistory...RF65J14F529047
It looks like the car was bought from CA and moved to NJ as a corporate fleet vehicle - OK so far so good. The car was serviced regularly and then sold at 2800 miles back to a Benz dealership in CA.
Car was then leased, two days after it was leased was sent to a service facility for these items:
@2800 miles
Sway bar links replaced
Steering/suspension checked
Lower ball joints replaced
Brake fluid flushed/changed
Front brake pads and rotors replaced
Caliper replaced
My question is, why would someone change all those things at just 2800 miles? Was it in a potential accident? and then at about 24k miles the alternator was replaced as well as the battery. I will go check the car out this weekend as well as bring a good mechanic buddy of mine with me.
Should I stay away? I really want this car BAD!
---
Last edited by flounder79; 09-22-2009 at

09:38 PM

.
BenzWorld Newbie
Date registered: Sep 2009
Posts: 4
Mentioned: 0 Post(s)
Quoted: 0 Post(s)
(Thread Starter)
In case anyone doesn't want to click on the links, i've provided the details:
BenzWorld Newbie
Date registered: Sep 2009
Posts: 4
Mentioned: 0 Post(s)
Quoted: 0 Post(s)
(Thread Starter)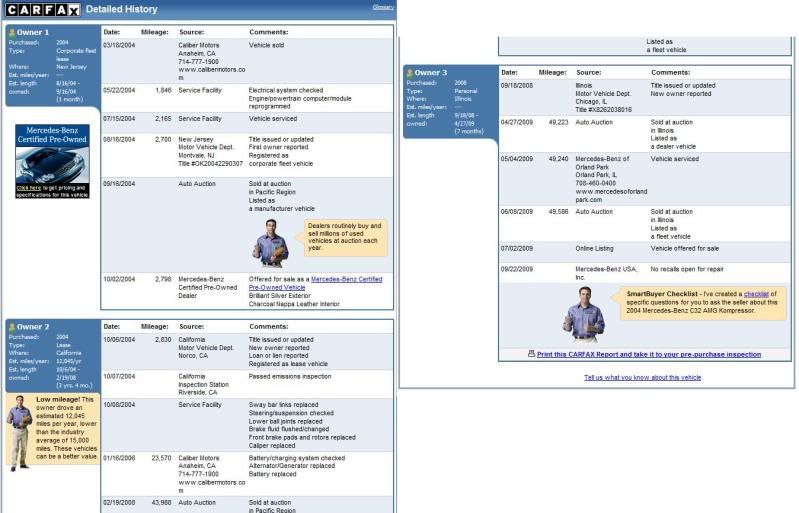 BenzWorld Newbie
Date registered: Sep 2009
Posts: 4
Mentioned: 0 Post(s)
Quoted: 0 Post(s)
(Thread Starter)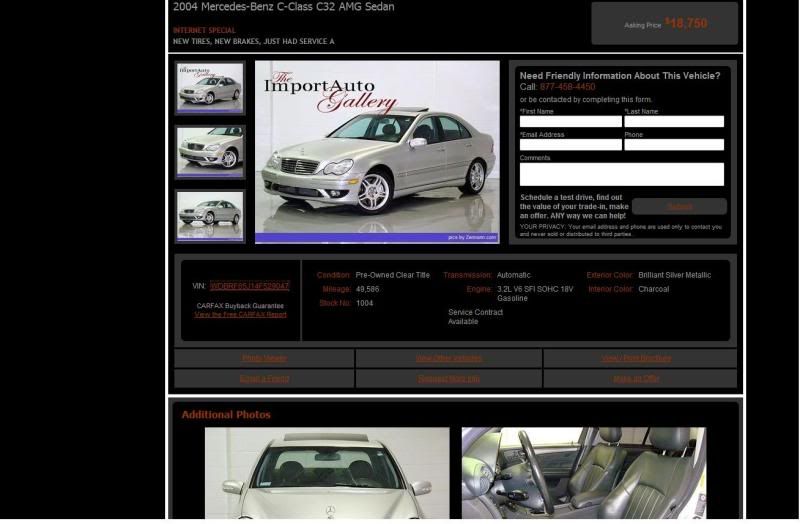 Currently Active Users Viewing This Thread: 1

(0 members and 1 guests)