BenzWorld Newbie
Date registered: May 2009
Posts: 4
Mentioned: 0 Post(s)
Quoted: 0 Post(s)
(Thread Starter)
Which would you recommend: newer c230 or older clk 500 amg?
---
20,000 miles versus around 57,000 miles and 5 years newer.

lastly, if anyone has bought a second hand mercedes (i have bought bmw's my whole life), do they normally go for over or under blue book on the cars that i just mentioned?
BenzWorld Elite
Date registered: May 2005
Vehicle: '07 GL320CDI
Location: Albuquerque
Posts: 5,070
Mentioned: 0 Post(s)
Quoted: 1 Post(s)
REALLY big difference in cost to insure.

AMGs are throwaway toys IMHO.
---
Kent Christensen
Albuquerque
'07 GL320CDI
Lifetime Premium Member
The AMG would be a lot more fun but if you want reliability, I think the C230 would be the better car.
---
Mercedes Benz - Das beste oder nichts!
BenzWorld Elite
Date registered: Sep 2005
Location: Ann Arbor, Michigan
Posts: 11,243
Mentioned: 0 Post(s)
Quoted: 1 Post(s)
Is it a CLK500 or a CLK55 AMG? The CLK500 is NOT an AMG model. It might just have the AMG Sport Package and that's all it will have that is AMG. Anyway, I'd probably take the newer C230 over the older CLK500.
---
2002 Mercedes-Benz ML320 (sold)
2011 Chrysler Town & Country
2008 Toyota Camry Hybrid
2003 Yamaha V-Star 650 Classic
2002 Jaguar X-Type 2.5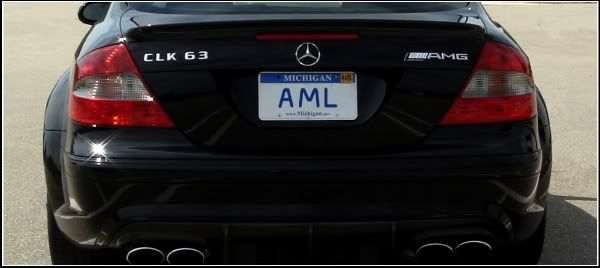 BenzWorld Member
Date registered: May 2008
Vehicle: 04' CLK 320 , 01' GS 300 Plat. & 05-CLK500
Location: OK
Posts: 198
Mentioned: 0 Post(s)
Quoted: 0 Post(s)
How new are we talkin about here? the last year of C230 is 2007 (Sedan)...How about the CLK500-05 ? You wont regret
Andy
~BANNED~
Date registered: Sep 2007
Vehicle: 99 Merc S420 (80k Mi) 07 Lexus LS460 (21k Miles)
Location: FL
Posts: 4,583
Mentioned: 0 Post(s)
Quoted: 0 Post(s)
Both are low quality, poorly built, and unreliable. You can do much better for your money. Don't just get limited to sub-par vehicles simply because they have a star on the grill and they are in your price range.
Currently Active Users Viewing This Thread: 1

(0 members and 1 guests)