BenzWorld Newbie
Date registered: Apr 2009
Posts: 1
Mentioned: 0 Post(s)
Quoted: 0 Post(s)
(Thread Starter)
First Benz.....
---
Hi there my name is Mark. As the title says, this is the wife and I's first Mercedes. (1977 450SEL) We are the 3rd owners @ 147k roughly. Her grandmother being the 2nd owner @ 90k and then originally purchase by some gentlemen in San Diego, CA. The car was well taken care of up until about 4 years ago when it was parked. A window got left down for 3+ years in a very hot/dry climate
. So the seats are toast! Other then that she does need some tlc, (Body work, exhaust, tint, suspension, etc, etc) The joys of a "sitting" car. We don't want to do anything fancy. Just get her to top operating condition and enjoy some road trips
I am also a VW owner, so I guess I knida have a thing for European cars. Especially, big gourmet ones like this one
Anyhow, just wanted to find a place to meet fellow owners and find out anwsers to my question. Thanx for looking and here are a few crappy shot I got before the batteries died...
Enjoy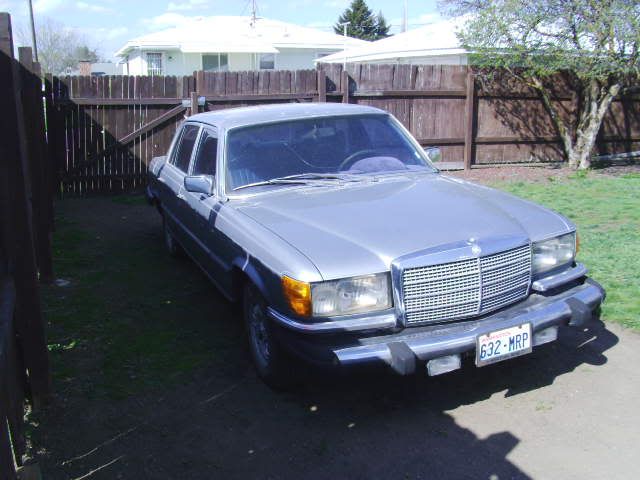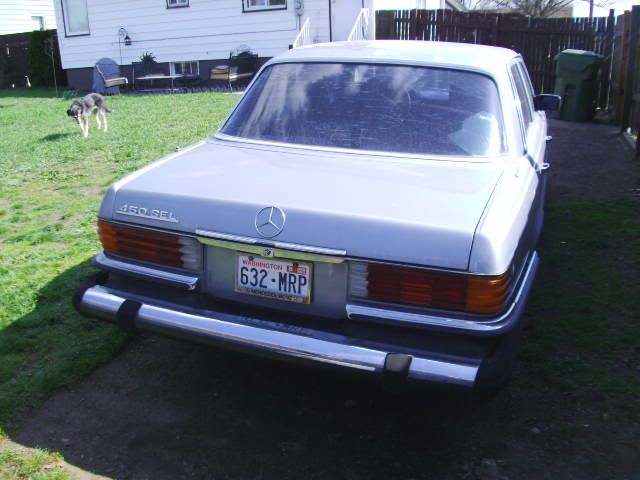 BenzWorld Elite
Date registered: Oct 2007
Vehicle: 2002 SLK 230 1986 560SL 2008 Honda CRV
Location: Rochester,NH USA
Posts: 3,664
Mentioned: 0 Post(s)
Quoted: 0 Post(s)
BenzWorld Elite
Welcome to Benzworld!!
---
Yes Honey! Thats how they sound! Its a diesel!
MBCA Member
1983 300D "Schultz" (Relocated to Canada)
1983 300D "Klaudia" (My new love)
1985 300D (Whipped then Stripped)
1985 300SD (In way over my head and let go)
2002 Suburban Z71 (Eats gas stations during trips)
2004 Aveo (Only because I enjoy stuffing my fat ass in a tiny car. Oh and it gets good gas mileage)
Currently Active Users Viewing This Thread: 1

(0 members and 1 guests)