BenzWorld Newbie
Date registered: Dec 2008
Posts: 2
Mentioned: 0 Post(s)
Quoted: 0 Post(s)
(Thread Starter)
Decided to keep my S500 for 10 years
---
Hello all,
So, I recently decided to keep my S500 for 10 years. That probably means I will be frequenting this board in the near future
I have a very nice 2003 S500 4matic, which recently had its 100000 mile anniversary.
The expectation is that it can run another 500000 miles with some TLC, so we will see...
I had leased the vehicle but ended up buying it at lease end, since I was on serious over-mileage and had to pay $8000 upon returning the vehicle. This is where I decided to keep it and pay some maintenance to keep it going indefinitely.
The key question ofcourse is how well the car keeps up and how much the maintenance will cost...
BenzWorld Elite
Date registered: Apr 2005
Location: SC
Posts: 1,764
Mentioned: 0 Post(s)
Quoted: 2 Post(s)
Welcome aboard. The S class is one of my favorite cars. I wouldn't doubt the engine, if properly cared for, can last you a few hundred thousand more miles.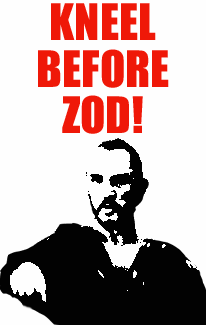 BenzWorld Newbie
Date registered: Nov 2008
Posts: 3
Mentioned: 0 Post(s)
Quoted: 0 Post(s)
If you are keeping the 2003S type for 10 years, DO NOT ever jump start the battery. Have it replaced by pros or you risk a $5000 repair to the electrical system. It is not tolerant. Mechanically, the car is great.
German Knight
BenzWorld Newbie
Date registered: Dec 2008
Posts: 2
Mentioned: 0 Post(s)
Quoted: 0 Post(s)
(Thread Starter)
clunking noise on front wheel
---
Thanks for the support and the heads up on _not_ jump starting (I would have never guessed!)

While I am at this I will post a previous problem I have had with the car. It has been solved by dealer under warranty a few years ago, but if anyone has this issue, you may have the same headaches as I did...

Problem occurred at about 50k miles. A light clunking noise in the right front wheel area. Sounded like a bushing went bad on a sway bar or such. It starts clunking on some bumps in the road at low speed, or when accellarating from a red light, as if something is trying to "adjust" to the tension of the accelleration. Ofcourse the kicker was that the problem was very intermittent. Usually that means it always does it for me, but never when you bring it in to the shop.

It was brought in for repair 6 times. The dealer changes shocks, swaybars, and just about everything that holds the right wheel to the car. Nothing fixed the problem. Finally, when my warranty was coming to an end, I told the dealer to just keep the car until he fixed it. Ok, I should not have said that, because he had it for two months, and then finally found the problem.

The culprid was a loose pump and valve on the pressure system of the right wheel suspension. The noise would _only_ occur when the pump was running (the virbration caused it to clunk). This made it very difficult to find since the pump only runs on occasion when the suspension needs pressure.

Just about drove me nuts to get this fixed, but in the end it worked out. I got it fixed under warranty, and MB gave me a $2000 credit for the inconvenience of not having my car for 3 months because of this issue.

Anyway, if you have a similar clunking noise, you may want to check this...
Currently Active Users Viewing This Thread: 1

(0 members and 1 guests)