View Poll Results

: Where do you come from?

North America
25
62.50%
South America
0
0%
Africa
2
5.00%
Northern Europe
1
2.50%
Central Europe (west + south)
3
7.50%
Eastern Europe (include russia)
1
2.50%
Greater/New Middle-East
0
0%
India
2
5.00%
Asia
4
10.00%
Australasia
2
5.00%
Voters: 40. You may not vote on this poll
BenzWorld Elite
Date registered: Sep 2005
Location: Ann Arbor, Michigan
Posts: 11,243
Mentioned: 0 Post(s)
Quoted: 1 Post(s)
They're Benz crazy in Vietnam as well where prices there are two or three times as expensive for a lesser model.
---
2002 Mercedes-Benz ML320 (sold)
2011 Chrysler Town & Country
2008 Toyota Camry Hybrid
2003 Yamaha V-Star 650 Classic
2002 Jaguar X-Type 2.5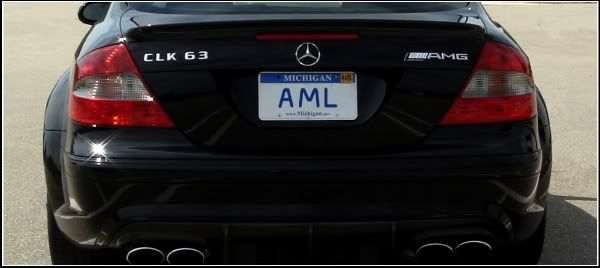 BenzWorld Elite
Date registered: Jul 2007
Vehicle: w201,w124,w126
Location: San Jose, CA
Posts: 2,319
Mentioned: 0 Post(s)
Quoted: 21 Post(s)
(Thread Starter)
Quote:
Interesting comment about Botswana. Do the people there have a lot of money or are you seeing a lot of government cars because they have diamond mines or some other source of incredible income?
People have a lot of money, but above that, even a poor guy would try and buy a bmw. they are fashionable people like that, always need to have the best clothes, shoes etc...
There is a massive indian business community in botswana. so a lot of the merc drivers are among them. and their children.
The actual diamond wealth cannot be seen in the populous. Diamond export just keeps the economy turning.
BenzWorld Elite
Date registered: Dec 2005
Vehicle: 222.132 & 221.122 & 213.050 & 906.633
Location: Europe
Posts: 10,342
Mentioned: 3 Post(s)
Quoted: 39 Post(s)
Quote:
all i wanted to know was which country/nationality buys the most mercs.
According to official figures, US is less than one third of the Western Europe sales, measured in units.
MB isn't just a luxury car in Europe, you know it is the most common taxi car and lower end models are driven by more or less ordinary people as a daily driver.
US is an important market, no doubt about that.
---
Last edited by Diesel Benz; 04-11-2008 at

12:08 PM

.
BenzWorld Elite
Date registered: Aug 2005
Vehicle: S500/W220/2000
Location: Lawrence, KS (USA)
Posts: 21,652
Mentioned: 0 Post(s)
Quoted: 3 Post(s)
Interesting...
---
Don't believe everything you think

Currently Active Users Viewing This Thread: 1

(0 members and 1 guests)