BenzWorld Newbie
Date registered: Apr 2008
Posts: 1
Mentioned: 0 Post(s)
Quoted: 0 Post(s)
(Thread Starter)
Expatriating to Houston, looking for Benz Dealer
---
I will be moving from the UK to Houston this Summer on a 3 year job assignment and will be looking at purchasing a Benz (probably a C or E class) over there (don't want to drive anything else I'm afraid!).

Could anyone suggest a good dealer (whether independent or franchised) in the Houston area -- someone with a good reputation, since customer service reliability and honesty are my top priorities. I will also be buying Used.

Thanks for any pointers.

Thanks.

Lex
BenzWorld Member
Date registered: Mar 2008
Vehicle: CLS550 Master Lease, 1990 300zxTT, 2000 camry
Location: Augusta, Ga
Posts: 361
Mentioned: 0 Post(s)
Quoted: 1 Post(s)
I used to live in Houston while I was in school and if I remember correctly there are 5 Benz dealers there. The one I had the most luck with is on the corner of I-45 and F.M.1960(thats really the name of a road there) and I think it was Mercedes of North Houston, also Mercedes of the Woodlands is a good dealer. I dont know about the others as I havent dealt with them. Good luck, hope you like Houston.

Kyle
BenzWorld Elite
Date registered: Sep 2005
Location: Ann Arbor, Michigan
Posts: 11,243
Mentioned: 0 Post(s)
Quoted: 1 Post(s)
If you're looking to buy, I've heard some good things about Expo Motorcars. They're not MB only, but they sell mainly high end cars. They do a lot of eBayMotors business and I believe their eBay ID is Y2K-USA.
---
2002 Mercedes-Benz ML320 (sold)
2011 Chrysler Town & Country
2008 Toyota Camry Hybrid
2003 Yamaha V-Star 650 Classic
2002 Jaguar X-Type 2.5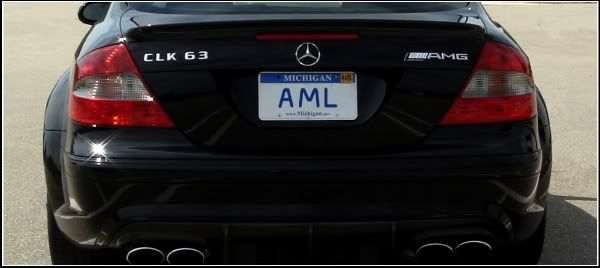 ~BANNED~
Date registered: Aug 2006
Vehicle: PM me to Join the Expat Muslims for Obama Club........
Location: Jakarta, Indonesia
Posts: 17,697
Mentioned: 0 Post(s)
Quoted: 4 Post(s)
You should contact Shane of this website (just do a sarch here he has over 10,000 posts on BW), he lives between Dallas and Sante Fe and buys and sells cars of good value, I am sure he could recommend a good dealer for a new MB and he has owned a wide variety of MB's now and in the past.
BenzWorld Junior Member
Date registered: Mar 2008
Vehicle: C 350
Location: Houston, TX
Posts: 20
Mentioned: 0 Post(s)
Quoted: 0 Post(s)
I live in Houston and picked up my C 350 a few months ago. I would recommend that you visit MB Sugar Land. They have over all good service. I bought mine at Greenway and was not impressed with a few things. Expo SUCKS ASS! Heads up. Good luck, let me know if I can help you with anything or recommend you to someone specific.

Andres
Currently Active Users Viewing This Thread: 1

(0 members and 1 guests)