BenzWorld Junior Member
Date registered: Aug 2007
Posts: 10
Mentioned: 0 Post(s)
Quoted: 0 Post(s)
(Thread Starter)
W202 rear suspension puzzle
---
Hi all,
Went to change my rear shocks today after noticing a small oil puddle which looked like tranny fluid under the spring/shock area.
When I took the wheel off I saw this: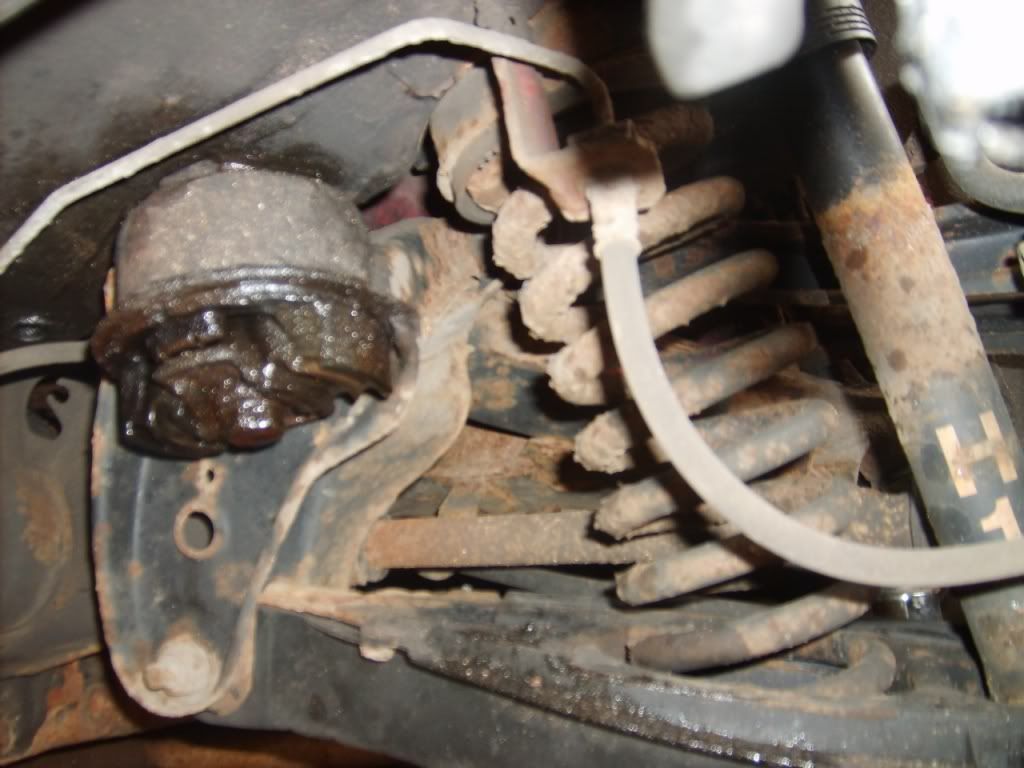 I immediatley checked inside the boot (trunk) to see if anything had leaked through but nothing that I could see, my other thoughts were that this is oil filled?
Any ideas
Thanks,
David
most mercedes bushings are filled with oil. The rear subframe bushing in your 202 could be oil filled and possibly leaking. I know all engine mounts and most control arm bushings are oil filled.
BenzWorld Junior Member
Date registered: Aug 2007
Posts: 10
Mentioned: 0 Post(s)
Quoted: 0 Post(s)
(Thread Starter)
Yup, that must be it I guess problem is I cant find them on the MB database

I dont even know what they are called :-))
BenzWorld Junior Member
Date registered: Aug 2007
Posts: 10
Mentioned: 0 Post(s)
Quoted: 0 Post(s)
(Thread Starter)
Found this - I think its one of these and they could be just rubber by the looks of things
BenzWorld Elite
Date registered: Jan 2007
Vehicle: 2002 honda civic (sold), 2009 Mercedes ML350
Location: Miami, florida
Posts: 1,344
Mentioned: 0 Post(s)
Quoted: 4 Post(s)
yes they are hydraulic filled bushings. you need to replace them
Currently Active Users Viewing This Thread: 1

(0 members and 1 guests)