BenzWorld Member
Date registered: Jan 2008
Posts: 80
Mentioned: 0 Post(s)
Quoted: 0 Post(s)
(Thread Starter)
What's your gas mileage on 550?
---
Hey everyone,

I just picked up a 2008 CLS 550 a week ago. Love the car. One problem though, gas mileage! The computer shows me 9, and sometimes 8.7 MPG in the city! DAMN! I didnt know I bought a HUMMER... When I go to work, I drive 2 miles through the city, then about 10 miles of city highway, not a real stretch, but still, and then another mile in manhattan. By the time I get to my garage, it averages out at about 11. On the highway its 13!!!! WTF Thats if I take it easy, and this car BEGS to be driven fast. I mean its a rocket ship. Is everyone having this kind of fuel consumption? Or is it my lead foot? I mean even in C mode, I can't get the avg to be even 10 in the city...

Thanks!
BenzWorld Elite
Date registered: Sep 2005
Location: Ann Arbor, Michigan
Posts: 11,243
Mentioned: 0 Post(s)
Quoted: 1 Post(s)
Something does seem wrong. GL550s are getting about the same mileage.
---
2002 Mercedes-Benz ML320 (sold)
2011 Chrysler Town & Country
2008 Toyota Camry Hybrid
2003 Yamaha V-Star 650 Classic
2002 Jaguar X-Type 2.5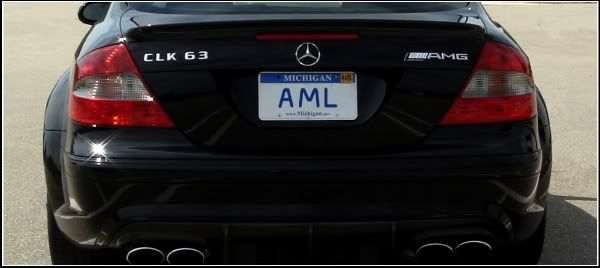 BenzWorld Elite
Date registered: Apr 2005
Vehicle: 2002 CLK430
Location: Southern California
Posts: 1,681
Mentioned: 2 Post(s)
Quoted: 3 Post(s)
That's about right. The key word is Manhattan. It's the dead of winter. Today the city had a high of 32 and a low of 17. Besides that, it's a parking lot getting in and out of Manhattan, so yeah, sub teens. I can get 30+ MPG, but when crawling bumper to bumper and averaging 15 MPH or less my mileage is pretty pathetic. On the upside, you've got the Giant's, Hank Steinbrenner gives you hope, and at least you're not in Penn station waiting to get on a jam packed train.
~BANNED~
Date registered: Sep 2007
Vehicle: 99 Merc S420 (80k Mi) 07 Lexus LS460 (21k Miles)
Location: FL
Posts: 4,583
Mentioned: 0 Post(s)
Quoted: 0 Post(s)
Are you 100% sure you aren't driving a Hummer H2?? Please double check.
BenzWorld Member
Date registered: Apr 2007
Vehicle: 1999 E320, 1975 450SEL, 1979 280SE
Location: PA
Posts: 369
Mentioned: 0 Post(s)
Quoted: 8 Post(s)
The mileage should improve somewhat as the engine runs in. Probably not a whole lot, however.
Currently Active Users Viewing This Thread: 1

(0 members and 1 guests)