BenzWorld Member
Date registered: Jan 2008
Posts: 80
Mentioned: 0 Post(s)
Quoted: 0 Post(s)
(Thread Starter)
How do I break in my new CLS 550?
---
Hello,

I have owned 3 brand new cars till now, first was an Acura 2.5 TL, then Acura 3.5 RL, and the latest was 2006 MB E350. I never really paid too much attention to the breaking it in part, and drove them hard. I get mixed opinions from everyone, including the dealer, on how to do it. Some say you have to drive it slow for the first 1000 miles, others say you can drive fast but not accelerate fast, others say don't switch gears too much, i.e. downshift, which i guess would fall under driving it hard category.

The thing about mercedes though is that the tranny has a chip that learns your driving style, and it does that in the first couple of hundred miles. When I got my E350, I did not drive it as hard as I did my previous cars, so yes, I wanted to sort of break it in, but I don't think I did it right. I think the fact htat I was driving is passively made the transmission LAG a little bit. I think the car figured I was a granny and it tuned itself for a passive driving mode. Thats just a suspicion.

Long story short, I am getting a new CLS 550 next week, and I want to get the most out of that car. What is the best way to break it in so that the engine gives me the most torque and the tranny responds as quickly as possible? How should I drive it at first?

Thanks a lot for you help!

Rick
BenzWorld Elite
Date registered: Sep 2005
Location: Ann Arbor, Michigan
Posts: 11,243
Mentioned: 0 Post(s)
Quoted: 1 Post(s)
Take it easy during break-in. Afterward you can always do the "ecu reset" (do a search to find the instructions).
---
2002 Mercedes-Benz ML320 (sold)
2011 Chrysler Town & Country
2008 Toyota Camry Hybrid
2003 Yamaha V-Star 650 Classic
2002 Jaguar X-Type 2.5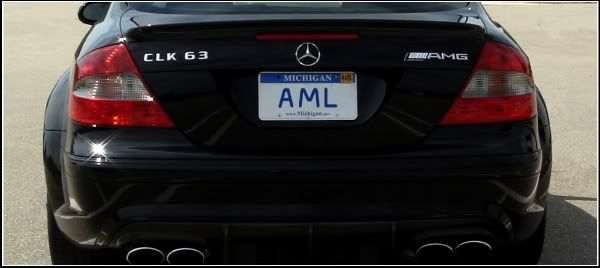 BenzWorld Elite
Date registered: May 2005
Vehicle: '07 GL320CDI
Location: Albuquerque
Posts: 5,070
Mentioned: 0 Post(s)
Quoted: 2 Post(s)
Follow instructions in owners manual
---
Kent Christensen
Albuquerque
'07 GL320CDI
Lifetime Premium Member
Yes the manual gives good directions on driving during the first 1000 miles of break-in. Instructions are better than most supplied by car makers.
---
S.


2013 Mercedes C250 Sport package PLUS steel gray metallic/black
2007 Lexus IS350 Sport package smoky granite mica/gray (+F-Sport, etc.)
2010 Honda Civic GX (CNG) white/tan
BenzWorld Junior Member
Date registered: Dec 2007
Vehicle: 2008 ML350 4matic EDIT10N black/macadamia/black, 2007 C230 white/ash
Location: dallas, tx
Posts: 20
Mentioned: 0 Post(s)
Quoted: 0 Post(s)
why would you need to break into your car? Didn't they give you a key for it?

Sorry.......I couldn't resist.

Nice ride.
BenzWorld Member
Date registered: Dec 2006
Vehicle: 2010 ML 350; 2011 SL550
Location: San Francisco Bay Area
Posts: 90
Mentioned: 0 Post(s)
Quoted: 0 Post(s)
The transmission software relearns your driving style very quickly.

At the end of whatever breakin period you follow, change to a more radical driving style and it will learn in less than 2 days
Lifetime Premium Member
Ditto to what your owner's manual tells you.
---
Mercedes Benz - Das beste oder nichts!
BenzWorld Elite
Date registered: Jun 2005
Vehicle: 1990 300E, 2002 ML500
Location: Boone, NC
Posts: 1,379
Mentioned: 0 Post(s)
Quoted: 0 Post(s)
The way of breaking in is don't go past half throttle, don't throttle down too fast, don't let your RPMs go over half your redline, don't tow. Do this for 1000 miles, then once you hit 1000 don't just go ape shit, take a while, not that long, just a week or so, and gradually go all the way up. I know its a hard task, you really want to unleash it all, but break in is still important in cars.

The computer doesn't map out a driving style permanently, it would adapt to the more spirited driving. There is a way, its stated in the owner's manual and in previous posts, of how to reset the driving style adapter, however, it is quite a strech to call it "resetting the ECU" as that I don't think it really affected, just throttle position, transmission shift points and harshness. The main thing I've found dictates your launch is the speed at which you do it, slam down to around half throttle and then floor it, for me that seems to give the best results. I know the engine and transmission definately respond to the speed at which you move the throttle, to some extent moreso than the throttle position.
BenzWorld Member
Date registered: Jan 2008
Vehicle: 190SL
Location: Phoenix, AZ
Posts: 203
Mentioned: 0 Post(s)
Quoted: 0 Post(s)
CLS 550 - Adaptive 7-speed transmission
---
The first 250+ miles the transmission is learning your driving style. It may seem abrupt or out of sync at first. After a longer period it will have more data to average and will become very smooth.

The common sense method of break-in is described in the owners manual - just be easy on it and .... enjoy!
Currently Active Users Viewing This Thread: 1

(0 members and 1 guests)