BenzWorld Member
Date registered: Mar 2007
Location: Kuwait
Posts: 85
Mentioned: 0 Post(s)
Quoted: 1 Post(s)
(Thread Starter)
Funny incident with my car before Spiderman 3...
---
Hehe, was driving to get to the movies on time last night to watch Spiderman 3... rushed like mad, parked the car and then shut off the Engine. Opened the door, was almost halfway out
while trying to pull out the keys with my hand.... but they just wouldn't get out!! I came back in, then turned them clockwise and anticlockwise several times... but they just remained stuck
And all the while I'm thinking about Spiderman and how I have to be there before it starts... LOLLL
But I was getting pissed trying to pull out the key using all my force... even started the car once again but to no avail.
Then I finally used my brain, the gear was in "N" and not in "P"
(was there for the show well before time to even grab some snacks... LOVED Spiderman 3)
BenzWorld Member
lol i thought that happend when u said u cant take da key out..happend to me too..not for spiderman tho..more like for a date LOL
BenzWorld Senior Member
Yes, you'll notice that "N" does not stand for "Not Driving" ........ LOL
---
1995 C220 (W202)
Brilliant silver metallic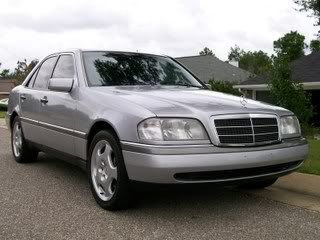 Viper Remote Start, Keyless and Security system
JVC KDAVX77 with DVD, BLUETOOTH and IPOD
Clarion component speakers
2 MTX 10" subwoofers - Vented
Total 500.1 subwoofer amplifier
17" MB wheels - 2002 E class / Chrome Star centercaps
Clear corner markers
35% Tint all around
LED 3rd brakelight
BenzWorld Veteran
I wish my old w123 had the feature. I cant even tell you how many times, I thought my car was in park and not drive, pulled the keys out and do whatever. Than when I come back and I sit and wonder for 2 minutes why my starter isn't going. Its a good think I can at least keep the habit of setting the parking brake.
---
1981 300D Anthracite Grey 358K (Daily Driver)
1981 300D Euro `Diamond Blue` paint code: '355' at least 300K (passed away)
1987 190e 2.3L Astral Silver 180K (Rear Ended)
<br>
<center>

Currently Active Users Viewing This Thread: 1

(0 members and 1 guests)