BenzWorld Elite
Date registered: Jan 2007
Vehicle: Hopes & Dreams
Posts: 1,411
Mentioned: 0 Post(s)
Quoted: 5 Post(s)
(Thread Starter)
---
A lot of good points here, I'll wager the best defense is a giant iron gate blocking your driveway. Which I'm seriously considering...better safe than sorry.
Also, AsianML, I was thinking the same thing about MB keys, I mean, I have the steel key that comes out of my remote entry but to actually get ignition I have to put the contraption into the ignition slot, I think there's some kind of unique sensor on there. It can't be started with a key, but there's always jump starting the car by whatever means possible. I can only assume, that MB, BMW and other high end cars can't be started unless the unique key is in place...
I'll have to research it, but if any one is 'in the know' do tell...
I'm sure every one who has the same or a similar setup, would like to know as well.
BenzWorld Elite
Date registered: Sep 2005
Location: Ann Arbor, Michigan
Posts: 11,243
Mentioned: 0 Post(s)
Quoted: 1 Post(s)
If the correct key isn't in the ignition, the engine immobilizer will engage and won't start at all.

To get a new key you must show proof of ownership to the dealer. A VIN is not proof of ownership.
---
2002 Mercedes-Benz ML320 (sold)
2011 Chrysler Town & Country
2008 Toyota Camry Hybrid
2003 Yamaha V-Star 650 Classic
2002 Jaguar X-Type 2.5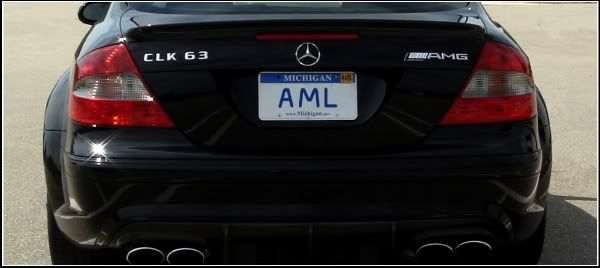 BenzWorld Elite
Date registered: Apr 2004
Vehicle: E500Es
Location: The BlueGrass State
Posts: 29,579
Mentioned: 0 Post(s)
Quoted: 3 Post(s)
Even though I know the guys at the MB dealer that I do biz with [and have known them for years] I still have to produce driver's license and title to get a set of keys made for any benz. They photocopy and send that in to the regional office which cuts the keys. And that process is for 15 year old cars.
---
McBear
,
Kentucky
Being smart is knowing the difference, in a sticky situation between a well delivered anecdote and a well delivered antidote - bear.
BenzWorld Veteran
It is rather hard. My car is registered under my fathers name, as I was 17 when I bought it. I went to go get a key made in an 81 300D and they wouldnt even though my ID stated that we had the same last name and address. However, you cant go to a locksmith with the new cars do to the smart keys. I would recommend lo-jack. Also I've heard of people leaving shotgun shells on the dashboard. They may scare them off.
---
1981 300D Anthracite Grey 358K (Daily Driver)
1981 300D Euro `Diamond Blue` paint code: '355' at least 300K (passed away)
1987 190e 2.3L Astral Silver 180K (Rear Ended)
<br>
<center>

Currently Active Users Viewing This Thread: 1

(0 members and 1 guests)
Similar Threads
Topic
Author
Forum
Replies
Last Post
car theft

190rev707

W201 190-Class

3

02-23-2007

12:28 PM

Theft!

kia

Off-Topic

2

03-24-2004

10:56 AM

Tires theft!

ekhalil

W163 M-Class

31

02-22-2004

01:19 PM

Anti-Theft

mis3

C209/A209 CLK-Class

2

01-07-2004

08:19 AM

EMAIL RE: Car Theft

Benza

W163 M-Class

12

11-18-2003

07:17 PM