here's the flag I have:
and here you can semi-see the rope off's I have, three sections but not very long, maybe about 50-70 ft total?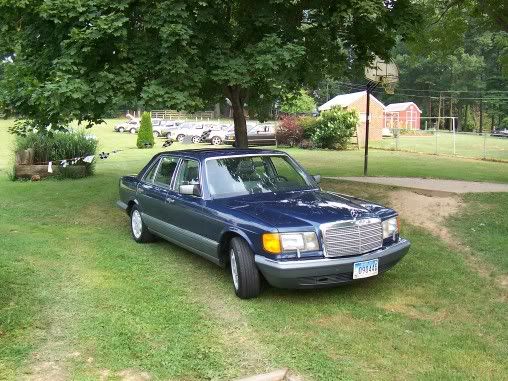 ---
Master Certified 10 years MB tech
1980 500SE Euro
1981 500SEL Euro
1982 380SEL
1983 500SEC Euro
1983 300TD
1984 500SEC - parts car
1984 300TD Euro
1985 190E 2.3-16 Euro
1986 190E 2.3-16
1986 190E 2.3-16 Lemons
1987 300D
1999 C230K
2003 C320T-4
2003 E55
BenzWorld Elite
Date registered: Feb 2007
Vehicle: 1985 500 SEC, 2005 E320
Location: Flemington, NJ
Posts: 1,295
Mentioned: 0 Post(s)
Quoted: 0 Post(s)
(Thread Starter)
called Felishia at the visitor's center and she's working on getting us a ton of promotional materials. I'll know more today. thanks for the phone numbers.

Nice flag by the way...
---
DarkHorse Automotive... We Don't Do Cute...
Constantly in pursuit of perfection
DarkOne's 1985 500SEC Lots of pics!
Detailed pictoral of restoration here.
Watch Her Take Off!
Euro headlights, Viper & key less entry,
2.5" Flowmaster exhaust HEAR IT. new vid as of 5-19-07, no cats
, KYB Sport Shocks, Intrax lowering springs, 3.06:1 rear. 25% tint, Too much 2 list.
Currently Active Users Viewing This Thread: 1

(0 members and 1 guests)