BenzWorld Junior Member
Date registered: Feb 2007
Posts: 9
Mentioned: 0 Post(s)
Quoted: 0 Post(s)
(Thread Starter)
maybe a S430 in my life
---
Greetings everyone - first post; hopefully many more! Currently driving a 2000 BMW 740iA (Sport) and feel like a change. My Left shoulder says go with a 2003 745i; the other shoulder says "cross the road" and consider a 2003 MB S430.

Could anyone shed some light with respect to what to look for when buying a used S430, e.g. Problems, expected problems, sensors, etc.? Haven't made up my mind yet whether to go 4Matic or just RWD, as well as regular vs. long wheel base. The two brands drive totally differently to each other.

Thanks for your help!

Stephen.
BenzWorld Elite
Date registered: Sep 2005
Location: Ann Arbor, Michigan
Posts: 11,243
Mentioned: 0 Post(s)
Quoted: 1 Post(s)
Check out the W220 section for your questions. The things to look out for may not be spelled out for you, but a search might come up with some answers. Don't let the posts deter you though. Remember the forum represents a fraction of the total number of owners out there, and we usually come here for questions and answers to problems.
I'm curious as to where you live, because you said SWB vs. LWB S430. That's interesting as I've never seen a swb S430.
---
2002 Mercedes-Benz ML320 (sold)
2011 Chrysler Town & Country
2008 Toyota Camry Hybrid
2003 Yamaha V-Star 650 Classic
2002 Jaguar X-Type 2.5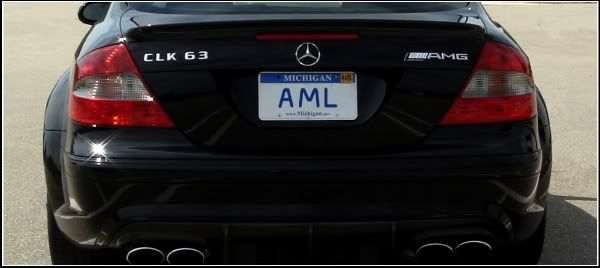 Administratoris Emeritus
Date registered: Aug 2002
Vehicle: 2021 SL770
Location: Fountain Hills, AZ
Posts: 45,193
Mentioned: 2 Post(s)
Quoted: 737 Post(s)
Welcome to BenzWorld slemmer! As asian suggested, peruse the W220 section, lots of info there.
---
"If spending money you don't have is the height of stupidity, borrowing money to give it away is the height of insanity." -- anon
BenzWorld Junior Member
Date registered: Feb 2007
Posts: 9
Mentioned: 0 Post(s)
Quoted: 0 Post(s)
(Thread Starter)
greetings asianml - I'm from Toronto, Ontario, Canada. I refer to SWB as the "regular" wheelbase, and LWB for the extended version.

GermanStar and Asianml - I'll go over to the W220 section and do some checking.
Always Remembered RIP
The 2000 740ia Sport was without doubt the sexiest looking, most perfect proportioned big luxury sport sedan I've ever seen. They ride beautifully handle very well and have very comfortable seats. You are really lucky to own one of these, in my opinion I'd keep it if I were you. That engine and the Sport setup makes the bes set up for that car.
Currently Active Users Viewing This Thread: 1

(0 members and 1 guests)