BenzWorld Elite
Date registered: Sep 2005
Location: Ann Arbor, Michigan
Posts: 11,243
Mentioned: 0 Post(s)
Quoted: 1 Post(s)
Quote:
Originally Posted by Kajtek1
The story reminds me long wait at border cross in Tijuana.
Lot of Mexicans start washing your windshield without asking.
But at least they use only plain water or .... spit.
Haha...I remember that. We were waiting to go back to LA from Tijuana, and these people start trying to sell us rugs, and walk in our path. A couple hundred yards from the border too.
---
2002 Mercedes-Benz ML320 (sold)
2011 Chrysler Town & Country
2008 Toyota Camry Hybrid
2003 Yamaha V-Star 650 Classic
2002 Jaguar X-Type 2.5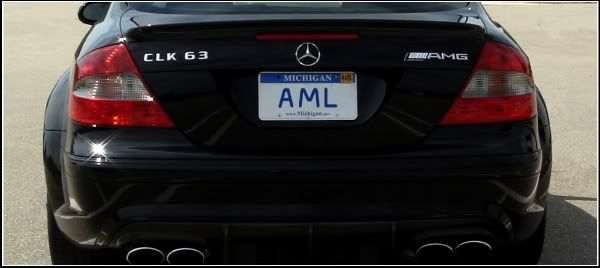 BenzWorld Extremist
Date registered: Mar 2006
Vehicle: 04 SL55 AMG
Location: Sacramento, CA - US
Posts: 927
Mentioned: 0 Post(s)
Quoted: 0 Post(s)
(Thread Starter)
Quote:
Originally Posted by cascade
I only drove one one time. The CLK is beautifully balanced, real quick and handles VERY well. They are really great all around cars, but not much for rear seat passengers, as is often the case with coupes.
Jim
Thanks for the compliment. Funny thing is that I hadn't really detailed the car before the meet - just a quick once over. I admit to being OCD about it though.
If I know about the next meet, I'll let you take it for a spin.
The backseat is just so I never have to tell extra women "no room", but can use the lack of space as an excuse if the women are too big.
BenzWorld Elite
Date registered: Feb 2005
Vehicle: 2002 430clk;2005 Yamaha YZF R1;08 Range Rover Sport
Location: Georgia, USA
Posts: 1,271
Mentioned: 0 Post(s)
Quoted: 0 Post(s)
...I would have went over the edge..
---
Mod list:Carlssons front bumper, custom angel eye fogs, headlight rings, #1 pads, Eibach springs, Inmotion ECU tuning, chrome wheels, Illuminated door sills, in dash DVD and backup camera, complete audio system, AMG pedals, LED lights, Blk maple and chrome shift knob, blk maple center cover and door pulls, Zaino, H&R 10mm spacers, K&N filters, Magnaflow exhaust
Currently Active Users Viewing This Thread: 1

(0 members and 1 guests)