BenzWorld Newbie
Date registered: Aug 2006
Posts: 3
Mentioned: 0 Post(s)
Quoted: 0 Post(s)
(Thread Starter)
2006 S500 Airmatic Problem-vsit workshop.
---
Is this problem widespread? How dangerous is?
BenzWorld Elite
Date registered: Sep 2005
Location: Ann Arbor, Michigan
Posts: 11,243
Mentioned: 0 Post(s)
Quoted: 1 Post(s)
Unfortunately there are a lot of bugs in the Airmatic system, not only on the S-Class. However most of the complaints seem to come from S-Class owners. Compared to around the 2000 period, it's improved quite a bit.

Take it to the dealer right away and you'll be fine.
---
2002 Mercedes-Benz ML320 (sold)
2011 Chrysler Town & Country
2008 Toyota Camry Hybrid
2003 Yamaha V-Star 650 Classic
2002 Jaguar X-Type 2.5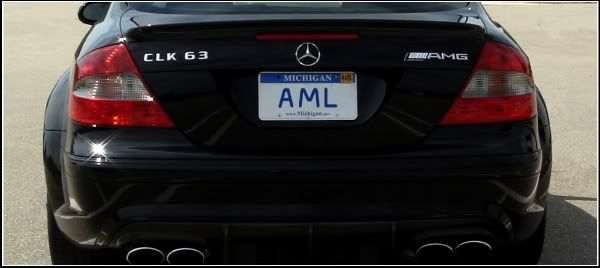 BenzWorld Newbie
Date registered: Aug 2006
Posts: 3
Mentioned: 0 Post(s)
Quoted: 0 Post(s)
(Thread Starter)
Thank you for your answer. Tomorrow I'll take it to the dealer. Most of the problems are happening during the week-end.
My best.
BenzWorld Elite
Date registered: Aug 2005
Vehicle: S500/W220/2000
Location: Lawrence, KS (USA)
Posts: 21,652
Mentioned: 0 Post(s)
Quoted: 3 Post(s)
You're doing the right thing by going to the dealer. You can save a lot of time, trouble and money by finding and fixing it quickly. I never got the warning but found my car "lowered" one morning, at all four wheels. (It looked good, actually.) I drove carefully to the dealer and had to have an air pump replaced for about $900. That was about five years ago. No problems since. If your car drops, be very careful if you drive it or you can damage the struts, and that can be very expensive. Good luck! And report back as to cause and cure. That is what this site is about: Helping us all w/ quantity and quality of information.
---
Don't believe everything you think

---
Last edited by Jayhawk; 08-27-2006 at

12:18 PM

.
Currently Active Users Viewing This Thread: 1

(0 members and 1 guests)