BenzWorld Newbie
Date registered: May 2006
Posts: 1
Mentioned: 0 Post(s)
Quoted: 0 Post(s)
(Thread Starter)
Looking for advice on the E55 AMG
---
I am looking at maybe buying an E55 AMG 2004-2005. Just wondering what to watch out for with this car. And if I should be catious about the supercharger. I want to get something with less the 30k miles, and have for about 150k miles, with nothing but regular maintance. Is this car a german tank, or german piece of shit. Any advice would be great. Important thing, What kind of STereo does it come with, speakers, how many, wattage, and does it have a built in sub. Thanks a lot. Also, are the 14-20 MPG stats realistic or way off.



P.S. I have a C230 in Bulgaria on euro specs that runs on 99 octane from the factory, make the four banger putting out about 300hp just from the specs. Why can't we have the same, mind you gas is 2$ a liter not gallon.
BenzWorld Junior Member
Date registered: May 2006
Vehicle: varies
Location: Glenside PA
Posts: 7
Mentioned: 0 Post(s)
Quoted: 0 Post(s)
I have two in stock if you are interested. Please feel free to give me a call at 215-680-2599. A 2004 with 3,000 miles, and a 2005 with 16,000 miles.
BenzWorld Elite
Date registered: Sep 2005
Location: Ann Arbor, Michigan
Posts: 11,243
Mentioned: 0 Post(s)
Quoted: 1 Post(s)
E55 comes with the harmon/kardon I believe, and IMO, it's not a German tank, but it's wonderful in every aspect.
---
2002 Mercedes-Benz ML320 (sold)
2011 Chrysler Town & Country
2008 Toyota Camry Hybrid
2003 Yamaha V-Star 650 Classic
2002 Jaguar X-Type 2.5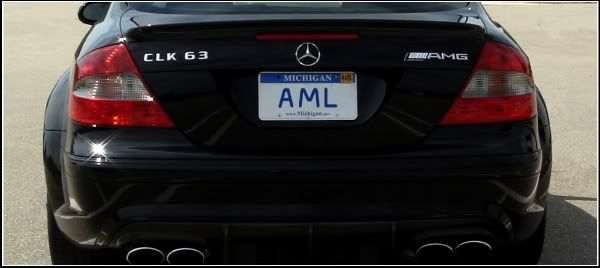 BenzWorld Veteran
///AMG!!!!!

just buy one and you will not be disapointed!!

only thing with the earlier models was a problem with rust and the gearbox's need replacing after roughly 100k.

i dont know so much about the newer years that you mentioned but i have been told / and read that they are much better than the previous models in reliability and better built, also, mercedes say they have rectified their previous rust problems??

im sure someone will correct me if im wrong but we will see?

cheers Ben
---
merc 300 ce, amg bodykit, 17" amg alloys, lowered, Azul Azurite blue 98000 on the clock and two tone leather!!! (click a picture to see a larger image)
<a href='http://putfile.com/pic.php?pic=1/2703595437.jpg&s=x4' target='_blank'><img src='http://x4.putfile.com/1/2703595437-thumb.jpg' alt='Click to enlarge.'></a><a href='http://putfile.com/pic.php?pic=1/2704020128.jpg&s=x4' target='_blank'><img src='http://x4.putfile.com/1/2704020128-thumb.jpg' alt='Click to enlarge.'></a><a href='http://putfile.com/pic.php?pic=1/2704071368.jpg&s=x4' target='_blank'><img src='http://x4.putfile.com/1/2704071368-thumb.jpg' alt='Click to enlarge.'></a><a href='http://putfile.com/pic.php?pic=1/2704043136.jpg&s=x4' target='_blank'><img src='http://x4.putfile.com/1/2704043136-thumb.jpg' alt='Click to enlarge.'></a><a href='http://putfile.com/pic.php?pic=1/2704032128.jpg&s=x4' target='_blank'><img src='http://x4.putfile.com/1/2704032128-thumb.jpg' alt='Click to enlarge.'></a>
Currently Active Users Viewing This Thread: 1

(0 members and 1 guests)