New Member Saying Hello
---
Hello everyone. I am new to this forum, but not new to the wonderful world of Mercedes-Benz.

In my life so far, I have owned two Mercedeses, and driven four. I learned how to drive with my father's 1990 190E 2.6, and was then given use of his 1977 280E, as my car to drive. When he sold the 280 (with my supreme objection), I decided I would not be without a Mercedes. So, I went out and bought my very first car... a 1982 240D. That car was great, and to this day, I regret selling it, but after roughly five years of ownership, I wanted something with a bit more power, so I sold the 240, and bought a 1985 190E 2.3. That car lasted me roughly two and a half years, and finally, that car was also sold.

Right now, I am driving a new 2005 Ford Focus ZX3, but I am at the same time, saving money to buy another used Mercedes. I am determined to find and buy my ultimate dream car... a 1987 300E or D, light ivory exterior, and tan interior. That is my ultimate dream car, and I will eventually have it.

I miss owning a Mercedes... it is truly a unique and very rewarding experience, and one that I loved. I am a fan of the W123 and W124 body styles the most, but of course, all Mercedeses are beautiful. My favorite Mercedes color is light ivory. I look forward to exploring all the areas of this forum, and hopefully, even contributing a few topics and pics now and then. Maybe I'll make some new friends here as well. So, here i am... and I look forward to communicating with you all.

- Spyros L. Spyrou (NYC300E)
BenzWorld Elite
Date registered: Mar 2005
Vehicle: '01-E320 & 02-ST2
Location: John 15:18-19
Posts: 31,634
Mentioned: 0 Post(s)
Quoted: 35 Post(s)
RE: New Member Saying Hello
---
Hi, Spyros, and welcome to the forum.

You'll find lots of useful information here as well as some misinformation; let's face it, wherever people congregate you'll get both. :) Generally it's a good bunch of folks and we'll all encourage you to follow your dream and get a benz. I think at its root that's why most of us are here. If you get courageous and aren't easily offended, check out the Off Topic forum, there are occasionally some interesting things there, and always a hot topic or two, but nothing to do with MBZ (after all, it's off topic!). [:)]

Take care and enjoy the ride -- and the dream.
Greg
BenzWorld Elite
Date registered: Oct 2003
Vehicle: 500SE AMG, E350 4matic, GL 450
Location: Michigan
Posts: 5,310
Mentioned: 0 Post(s)
Quoted: 91 Post(s)
RE: New Member Saying Hello
---
Welcome to the forum[:)]
Mike
---
Mike
BenzWorld Elite
Date registered: Jan 2003
Vehicle: Mercedes-Benz
Location: belgium
Posts: 2,245
Mentioned: 0 Post(s)
Quoted: 0 Post(s)
RE: New Member Saying Hello
---
Welcome!

That's not an unrealistic dream you got there. I hope you make it happen soon!

(one thing: boy why, oh why a ford focus???[:0][:p])


greetz,

matteus
---
1991 MB 300TD: daily driver, going strong at 474.000kms
1991 MB 190E 1.8
1983 MB 190E 2.0 AMG 145PS: Restauration project up next...
2001 Alfa Romeo 147 2.0 16V Selespeed

BenzWorld Junior Member
Date registered: Nov 2005
Vehicle: 97 E420
Location: NYC
Posts: 5
Mentioned: 0 Post(s)
Quoted: 0 Post(s)
RE: New Member Saying Hello
---
Of course New yorkers love mercs. the town cars are cabs.
BenzWorld Junior Member
(Thread Starter)
RE: New Member Saying Hello
---
Thanks, everyone, for the welcome!

@ Benz Devil: lol... as of this moment, no, I am not residing in NYC, but it is another of my life dreams. I visited that greatest of cities twice, and from the first time I laid eyes on it, I just instantly *knew* in my heart, that that place was "home". As soon as I am able, I am moving to NYC for good.

Unfortunately, I have spent the first half of my life in wretched Los Angeles. Lemme just say this... some people love the idea of California and Los Angeles. Live here your whole life, and you'll absolutely hate it. The place is a smog-infested oven, and I can't wait to leave it for good.

Actually, it was while I was in NYC during my first trip there, that I saw my very first Maybach 62 on the open road. I was in Times Square, crossing the street, and low and behold, right in front of me, was a dark blue Maybach 62, sitting right there, waiting for the light to turn green! I snapped a photo of it, and I have it saved on a CDR somewhere. As soon as I locate it, I'll post it for you all.

I would assume that lots of New Yorkers like Mercedeses just as much as anyone else. I have seen quite a few S-Classes on my visits to NYC. I'm sure you'll see lots of them in the financial district, in southern Manhattan.

@ matteus: lol... well, my father was bugging the hell out of me to buy a brand-new car, so I would not have any mechanical problems to worry about. We were both VERY experienced with the problems that come with owning an older 'Benz... vacum pump issues, alternators, loss of air conditioning, and the cost of repairing it, etc. So, since the Focus hatchback was one of the few new American cars I actually liked the design of, and it was affordable for us, I chose that. It is a great little car, and perfect for running about town, and has just enough room for me and one of my buddies. I enjoy it, especially since it's my first car with working air conditioning! lol.

I fully intend to keep the Focus, but I want that beautiful light ivory 300E, for my "weekend" car, so I can have a comfortable car for taking long road trips in. The Focus will be my work car.
Moderator
RE: New Member Saying Hello
---
Welcome aboard and when you find that perfect W124 there will be lots of good people here to help you keep it running a long time. If you are handy you will be able to save tones of money on labor.
The knowledge base here is incredible.
BenzWorld Elite
Date registered: Sep 2005
Location: Ann Arbor, Michigan
Posts: 11,243
Mentioned: 0 Post(s)
Quoted: 1 Post(s)
RE: New Member Saying Hello
---
Welcome to Benzworld! Hope to see you soon in your 3rd Mercedes.[:)]
---
2002 Mercedes-Benz ML320 (sold)
2011 Chrysler Town & Country
2008 Toyota Camry Hybrid
2003 Yamaha V-Star 650 Classic
2002 Jaguar X-Type 2.5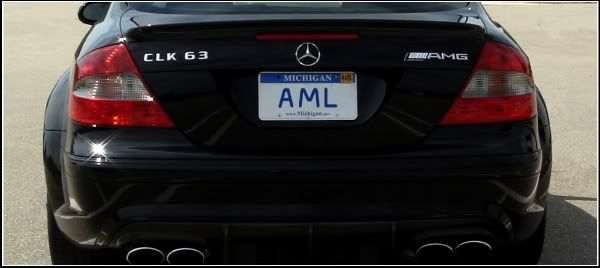 BenzWorld Junior Member
(Thread Starter)
RE: New Member Saying Hello
---
Thanks, guys. I am indeed, looking forward to the day that I get that 300E, and sit in the driver's seat behind the wheel. I tell you this... there's something about a Mercedes, where NOTHING can ever beat the great feeling of being behind that wheel... there's just something about it, that gives me a thrill.
Currently Active Users Viewing This Thread: 1

(0 members and 1 guests)