BenzWorld Junior Member
Date registered: Nov 2007
Posts: 30
Mentioned: 0 Post(s)
Quoted: 0 Post(s)
(Thread Starter)
Fifth Annual Great Canadian Gathering - Track time & Car Show in Greater Toronto Area
---
Hey folks! I can't believe that I forgot to post a thread on this forum about our yearly gatherings in Toronto. This year is my fifth in organizing an event for the clubs 190rev.net and PureMB.com.
Last year
was an absolute blast with over 20 cars attending and over 15 coming on our 300km Kawartha Lakes cruise.
I couldn't have been prouder of the way things turned out. We had classics, we had moderns, and even some non-MB drivers joined us. The photography turned out fantastically, with aerial photos as a great addition to the standard shots. I could go on forever about the event but I would rather just show you all. So here are some pictures of our Kawartha Lakes cruise!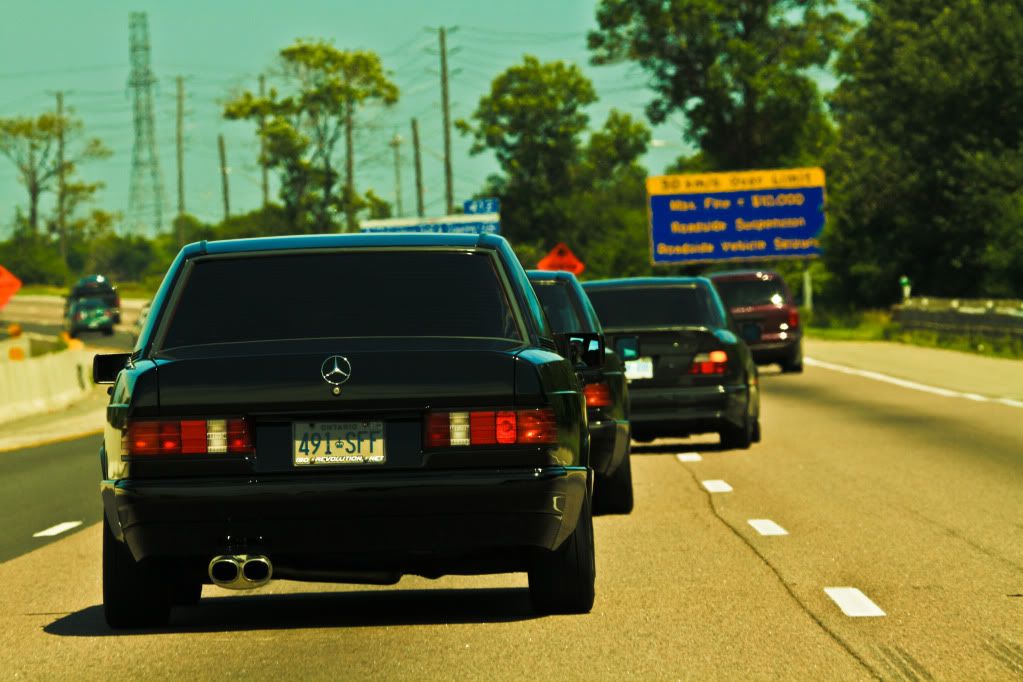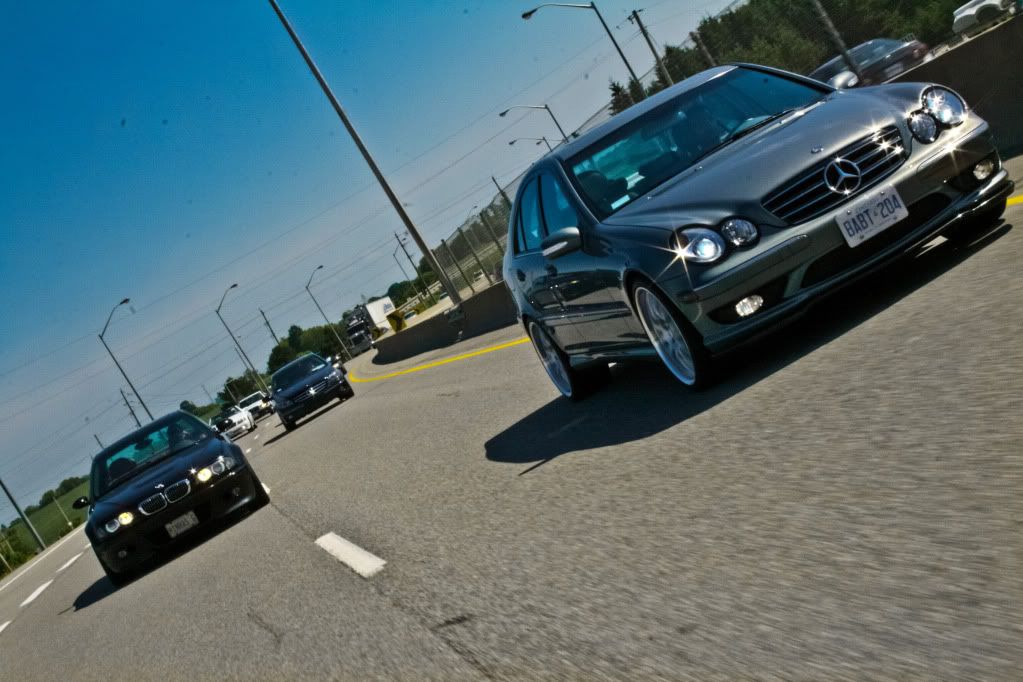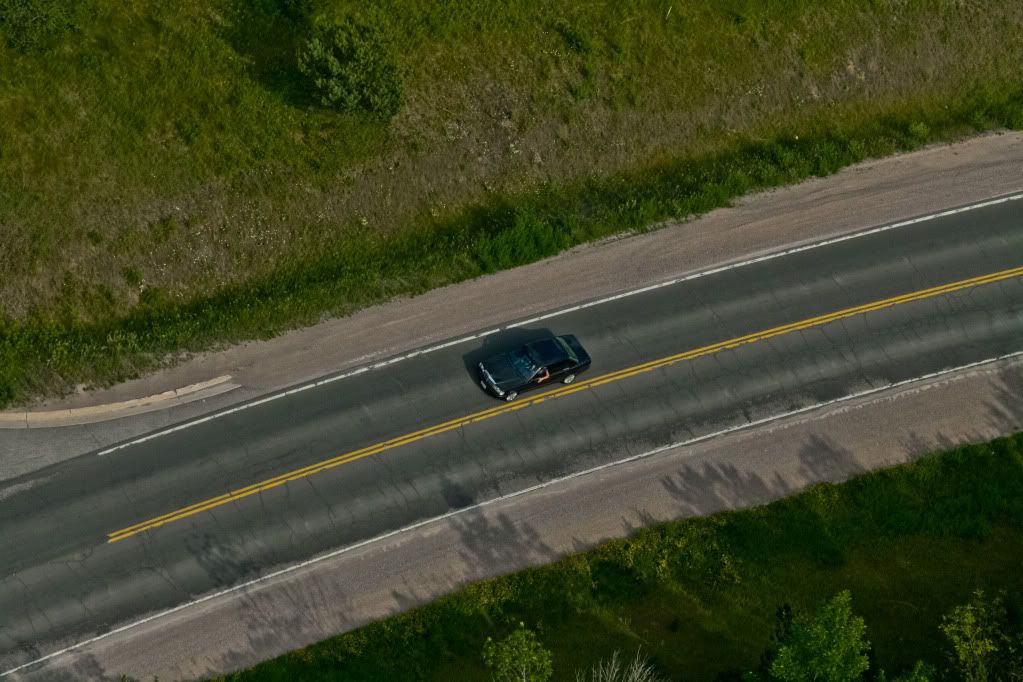 ...and from 2009's meet & Lakeshore cruise: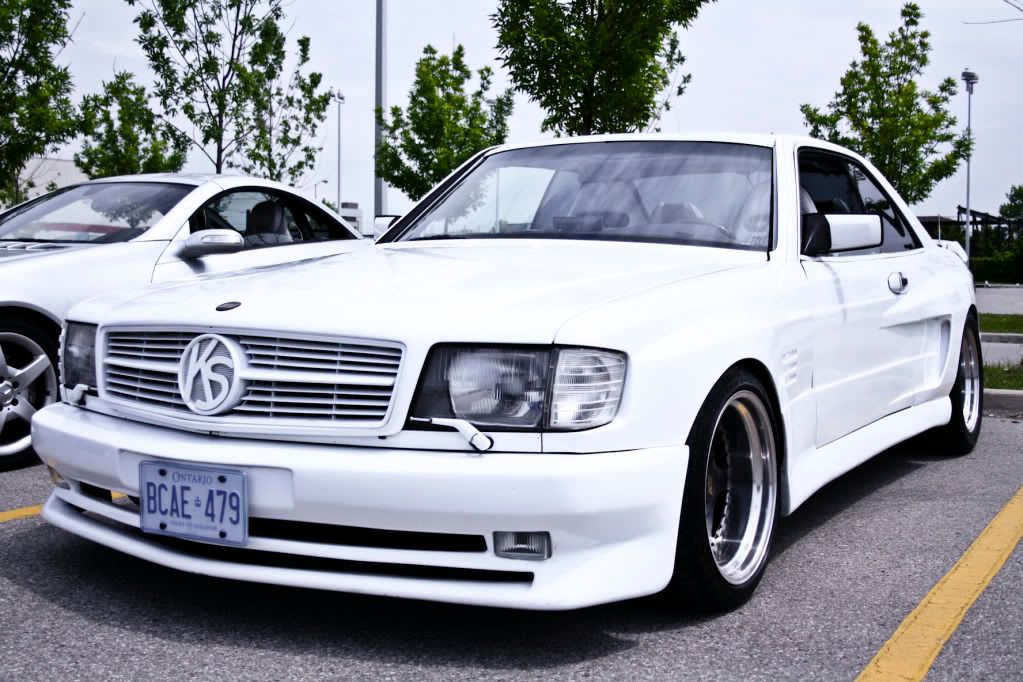 I'm really excited about this year's meet too. Why?
Well, for starters, we have some track time with the TARGA Canada guys.
Why else? Well, VARAC has already confirmed that we will be able to drive a parade lap of the Grand Prix track (The same one that Sterling Moss and Jilles Villeneuve drove in the '70s).
Furthermore, LanEvo of 190rev.net will be racing his 190e 2.3-16v in the VARAC 70+ contest.
Finally, we will be given parking alongside many of the most famous Grand Touring cars of the last century in their 200+ vehicle car show.
Here is all the information that you need to know:
June 17th-19th is the 32nd Annual
VARAC
Vintage Racing Festival at
Mosport Raceway
. For those who don't know, that means L88 Corvettes, BMW M1 Procars, DeTomaso Pantera's, Ford Escort RS & Capris, BMW CSLs, Porsche 930 RSRs, 914s, Datsun 240z's, Lotus Sevens... Really too many classics to list. The park is absolutely lovely (for anyone not familiar, think Watkins Glen or Nurburgring type of environment - forested with paths) and because this is Canada, there won't be any huge crowds to contend with.
But we're not done there, folks. The driver's training track should be open that day (CONFIRMED) , so in the morning, we can take our vehicles for some light flogging on a short technical course with no hard barriers. At noon, we put our cars on the road course where the big boys race, for a parade lap. In the afternoon, we talk shop & talk to folks who are also at the track while watching some legendary vehicles rip around "The Esses".
The boys over at
PureMB
will be joining us on this one and it is my pleasure to include Benzworld.org in the invitation. This event is open to anyone and everyone who wishes to join us, MB owner or not.
So here's the plan: Pre-meet in the West end of Toronto, at 8AM on Sunday, June 19th. Convoy to Mosport Raceway in Oshawa, ON, where we enjoy a half day on the driver's training track. At noon, we depart for the main track, and do a parade lap. In the afternoon, we watch some professional vintage racing. I have spoken with the president of the VARAC association, who assures me that we will be able to park our vehicles together for the show & shine portion of the festival. The park has food, running water and washroom facilities. Also lots of shade depending on where you are.
---
Last edited by NotRod2HotRod; 06-10-2011 at

05:45 PM

.
BenzWorld Junior Member
Date registered: Nov 2007
Posts: 30
Mentioned: 0 Post(s)
Quoted: 0 Post(s)
(Thread Starter)
So far, we have 12 members planning to attend:

Our list from 190Rev.net:
1. w201
2. mike919
3. The Benz Master
4. 321-Gone
5. 190E AMG
6. TABERNACK

and a few more from PureMB.com:
7. discoduck
8. yuri55
9. Eddie_Jai
10. Ortolan
11. UDWANIT2

Plus me, of course.

12. NotRod2HotRod

Interested members from Benzworld include:

13.
BenzWorld Junior Member
Date registered: Nov 2007
Posts: 30
Mentioned: 0 Post(s)
Quoted: 0 Post(s)
(Thread Starter)
Guys... I just checked the weather...
AND IT LOOKS AWESOME!
lol..
19 degrees on Sunday June 19th with sun & clouds! I can't wait for this year's event. Only 3 days remain! See you all at Tim Hortons @ 2501 Victoria Park, Scarborough at 8AM for the pre-meet!
Currently Active Users Viewing This Thread: 1

(0 members and 1 guests)